Light & Thin
"Air Feel" Lyocell Facial Mask

Co-developed by Nox Bellcow and Lenzing Group
Using renewable resources- The cellulose in trees serves as the raw material
100% natural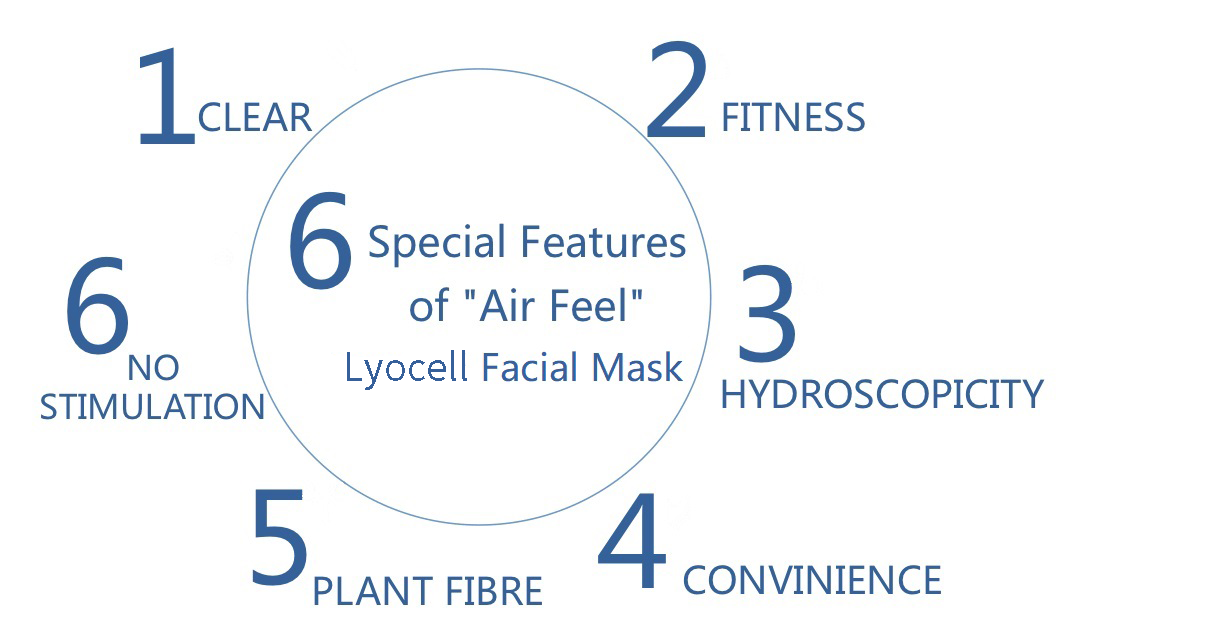 The production of Lyocell fiber
The production process is a new technique that produces cellulose fibers without chemical reaction
Breathable
More breathable, with two-way breathable mesh, while drawing nutrition, it does not affect pores' normal breathing process. A greater amount of steam can get through this Lyocell mesh as compared to average non-woven fiber.
Fluffy
Generates more liquid absorption, water absorption rate is 15.25 times of the material's, it can hold a larger amount of liquid due to the high pressure water needle impact reflection process, which produces a softer three-dimensional porous network structure.
Soft
Softer, can hold more essence, through the precise control of pressure of water needle, the mask becomes fluffier and soft, as flexible as a sponge-like cushion.
Beauty
Appeared to be much more transparent, and beautiful. Thin and even mesh lines when infiltrated with serum; the mask appeared to be more even and transparent. It restores your beautiful self in just a second.