making an animal mascot head (fursuit) - masked facial expression
by:NOX BELLCOW
2019-12-24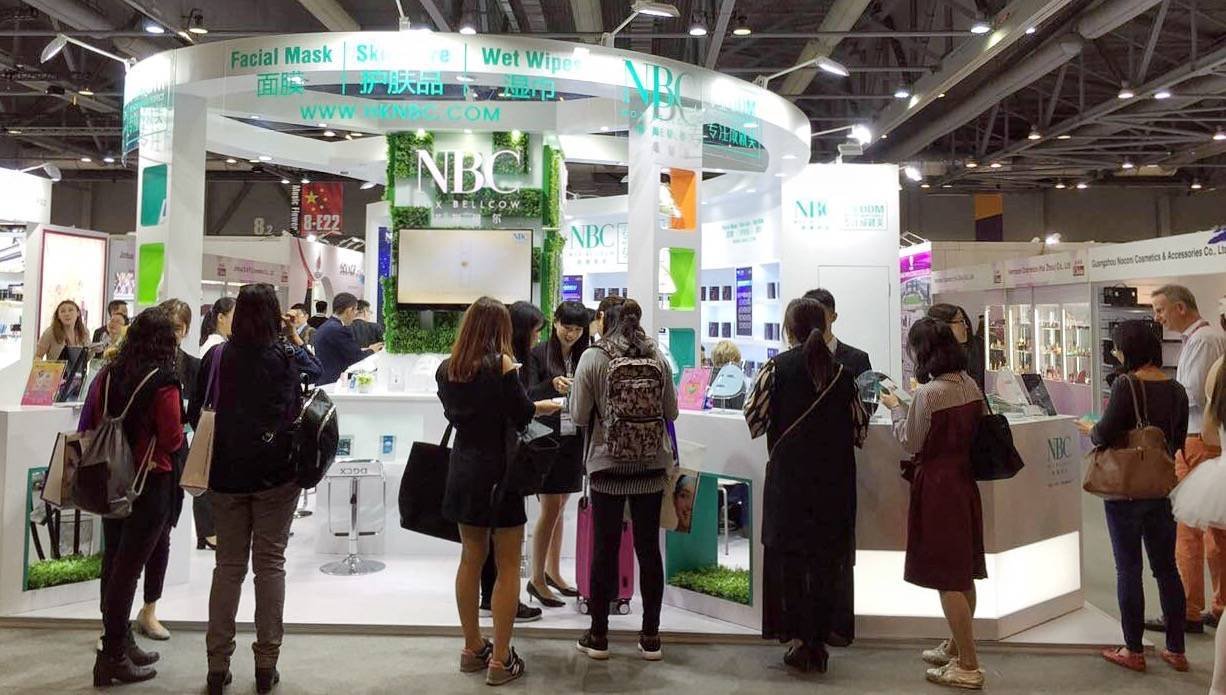 All about how I make the head of the animal mascot in the shape of a black and white cat.
Eyes and re-featured specimensrooted hair.
In order for your furry mascot head, you will need: a clear silk balakrava;
Strong tape; masking tape;
Interior decoration foamspray glue;
A cool fusion gun with lots of extra glue sticks;
Prismacolor marker; chalks; a pen;
A large amount of waste paper;
A universal pair of scissors;
A small sharp pair of scissors;
Printed cloth, canvas or Buckland;
A pair of giant specimen eyes (at least 32mm); Fimo;
White acrylic paint;
Htone Acrylic paint Acrylic;
Nail Polish detergent;
Wool material; a sewing kit;
Long hair ,(
The most expensive you can afford. ; a lint roller.
Optional: razor knife;
Pet hair cutting;
Hair cut/wig/horse hair; nylon wire; (fake)leather.
Or the head of the human body model (
You can buy these from Amazon.
Or: some "electrical tape "(
Also sold as "bound tape);
Plastic bag/newspaper/both;
A safe Tube/vase.
You need: mannequin head like a vase or strap bag/newspaper safety base; duct tape; foam; spray glue; sharp scissors; balaclava;
A reference picture of your character and the animal it is based on;
Plastic canvas1 Mark penOptional.
Model the head [
If you have a body model head, you can skip this step and go straight to step 2. ]-
Having a willing friend at this step is really very, very helpful.
To be clear, I think you will. -
Ask your friend to take a roll of tape from an electrician (
It's a way to stick to yourself, but nothing else)
Carefully wound down your head from your forehead.
Keep going until your head is covered.
Then bring the tape and cover the top of your head. -
Very slow, take a sharp pair of scissors and cut it off the tape head of the electrician.
It will only be cut before you can slide your head out.
Then repair the wound with tape. -
Really, fill your head with anything.
I use newspapers and shopping bags.
Anything that keeps shape. -
Push Your Head to a safe base.
I used a very convenient glass vase.
Then fix the head with tape so that it doesn't move when you make the head. 2.
Put your balaclava on your head model. 3.
Take the time to isolate the various shapes needed to make the animal skull.
Remember, you just get up from your face so you don't have to worry about the back of your head.
If you can, take a picture of yourself wearing ballalava and try to draw the face of your character on it.
This will help you understand the correct size to use. 4.
I like to start with the cheeks, so cut off some foam with scissors so they form the cheeks of your mask.
Keep in mind that fur will make everything wider than it looks now, so keep your cheeks wide.
Connect the foam to your balaclava using the spraymount glue.
If they are too big, carve them down with scissors and cut them a little at a time.
Keep symmetry check-
It is crucial that the mask is symmetrical. 5.
To make sure that my mask was not made to crush my nose, I put a plastic canvas on balaclava for reference.
You need: foam; plastic canvas; taxidermy eyes; spray glue; canvas/buckram; (fake)leather;
Electrical tape;
Cool glue gun. 1.
Eyebrow ridges are usually a good place to go next.
These are the places where most facial expressions are in your mask, so unlike the cheek, one thing is goodeven a lot -
What is more generous is how much they insist on.
Looks silly on the unfolded mask, but if you do, the finished product will look more expressive. 2.
Install specimen eyes. -
First, prepare the eye by cutting a small piece of foam to straighten the back of the eye (
Usually they are concave in the back).
Stick the foam to your eyes. -
Cut a thin strip of electrical tape, wrap around the outside of the eye, and seal between the eyes made by the specimen and the side of the foam. -Use (fake)
Leather for making eyelids.
You can change the expression of your eyes by making eyelids of different shapes.
Fold one piece (fake)
Leather, glued to the eyes with a glue gun. -
Cut the tear pipe with canvas/buckram and color the material to black with the Prismacolor mark to make the tear pipe (
Or a mark similar to an artist).
These should be oversized and run under and next to your eyes as they will be the source of your vision.
Stick them to the eyes with a small amount of glue. -
Stick the eyes to the lower side of the eyebrow ridge with a glue gun to install the eyes.
Symmetry is very important here. it is not a good idea to have a narrow mask.
Try to install them so their focus is a few feet in front of the mask. 3.
Foaming at the gunpoint-
This is very similar to the cheek and eyebrow ridge, but it is difficult.
Remember, make it smaller and more angular than the finished mask you want.
Leave a hole in the front to sit your nose. -
If you separate the lower jaw from the upper jaw, you can also leave a gap between the two for ventilation.
Cut off your ballalava so it's possible.
I can even have a drink! 4. Ears-
Make ears with foam or plastic canvas.
I covered my skin with pink velvet material.
You need a sharp pair of scissors.
Nail Polish detergent; duct tape1.
Check and check your symmetry again by lifting the mask to the front of the mirror, or taking a picture of it and watching it on the computer.
You can first make symmetrical adjustments on your photos and then implement them on your mask. 2.
Cover your entire foam mask with tape.
This is to stick everything together and help to stick the fur to the mask.
Glue gun glue does not work very well with foam. 3.
If your scissors are glued together with adhesive tape, wash them with nail polish detergent.
You need: masking tape; duct tape; sharp scissors;
Nail Polish detergent; chalk; fur;
Razor knife/operating knife; marker pen; scrap paper. 1.
Now is the exciting part.
Roll up the mask
Use the best long hair you can afford. -
First of all, refer to the photo of your finished character to check where the different colors of the fur should be. -
Take some masking tape and cover part of the mask.
Again, I suggest starting with the cheek.
Use tape to reinforce masking tape. -
Peel off the whole thing and cut the darts so it can be flat on some waste paper. -
Draw out your shape and cut it off the paper. -
Put the paper sample on the back of the fur and draw around it with chalk. -
Use a razor and cut out the pattern carefully to make sure your fur is laid in the right direction. -
Repeat it until you have the right amount of fur covering the whole head.
You need: fur, cut into pattern shape;
Cool glue gun.
Optional: nylon thread and/or hair/wig hair/horse hair. 1. [Optional step]Whiskers-
Take a roll of nylon thread if you want to add a beard (
Or nylon guitar strings)
Cut some length.
The beard is usually a little wider than the head, so cut the length accordingly.
Make sure they're flat.
I had to iron the mine to make sure it was safe. -
Vaguely mark where you want your beard to go, inside the fur, where the beard will go on your reference animal --
Usually one side of the gun. -
Apply a little glue at the end of each must and then pass through the fur.
Then apply a little glue and fix the beard in place. -
A piece of tape will make sure all your beards are faced the same way --
The best for the eyes. 2. [Optional step]Hair-
This is actually very similar to the beard.
It is easiest to put all the hair on a piece of fur, and then vaguely mark the whereabouts of each hair with chalk.
Remember what kind of separation it is and how much hair you want. -
Take a bunch of hair and seal it together with hot glue.
Shake it so there is no loose hair. -
Cut a small hole in your fur and get your hair through. -
Seal it in place with more glue. -
Repeat it until you have a hair
Cut the hairstyle you like.
Make sure to leave this on the head until it's all in place.
You need: fur, cut into pattern shape;
Cool glue gun.
Optional: sewing kit. 1.
Stick your fur on your head. 2.
Sew the seams if you want.
This is a very important step for the overall look of the mask.
What you need: Pet scissors; sharp scissors. 1.
Take a look at your reference picture and note where the fur on your character is short.
This is usually around the face and ears. 2.
Before using the Clippers, cut the longest part of the fur with scissors.
Ensure that hair out of the way (If you have one).
And your hair! 3.
Take it very, very slowly, using a few millimeters Clippers on your fur at a time.
You can use this part in the process to add more shapes to certain parts of your head, such as eyebrows.
If you have a beard, it is best to use hair scissors around the beard to avoid accidental cutting of the beard.
You need: some FIMO/Sculpey; white paint; nose-Color paint (
Black or meat); paintbrush;
Cold fusion gun; fur; a lint roller. 1.
Make a nose. -
Shape some FIMO into the shape of the nose you want and add something extra to the back.
This can be either realistic or realistic. -
Paint the baked and cooled FIMO with some white acrylic paint as a base coating. -
Let it dry and apply it with paint in the color of your nose. -
If you want your nose to look wet, cover it with clear varnish. -
Stick your nose to the gun. 2.
Thoroughly check your face mask head with a lint roller and clean it up. Done!