When a baby is born, a mom is born too. We may have heard it many times but what we don't know is how true it is. As a new mom we tend to be in a state of constant tension regarding our baby's health and safety. Newborn babies are very delicate and sensitive and they are like that till they cross a certain age. Concern about protecting the baby comes naturally to a parent. Fussing over the feeding schedule, changing diapers, and noting the nap timings become parents' routine.
Along with all these, it's also important to keep track of the baby's skin sensitivity. Every baby is different. Some may get a rash easily some of them won't. We all know that rashes are caused by diapers, it is a common problem, but did you know that a wet wipe can also cause rashes? Many mothers prefer wet wipes as they are easy to use and carry around, but excessive use of wet wipes can be very irritating to the baby's skin. Once a rash occurs it becomes difficult to get rid of it as the baby needs to be constantly cleaned and using wet wipes on the already irritated skin makes baby feels very uncomfortable.
Choosing the correct baby wipes for sensitive skin is of utmost importance. All kinds and types of baby wipes are available in the market suitable for different requirements. A baby's skin is naturally smooth and to keep it that way there are some points to be considered while selecting the correct baby wipes.
1) Always check the ingredients
Looks at the back of the pack and make sure that majority of the ingredients should be water, plant extracts, natural oil extracts and permissible chemicals. Usually the basic ingredients can be aloe vera extract, lemon oil, tea tree oil, chamomile extract along with water of course.
2) Avoid the chemicals
The fact that chemicals should be avoided is a no brainer, but parents should know which chemicals should be avoided. Baby wipes for sensitive skin do not contain parabens, phthalates, chlorine, phenoxyethanol, propylene glycol. In addition, parents should keep a lookout for dyes, formaldehyde and bleach in the list of ingredients. Make sure that the term "Hypoallergenic" is mentioned on the pack. This term is used for products that cause less allergic reactions. They are nearly very safe to use but it's better to check once for any skin reaction to the product before using since the term hypoallergenic is not regulated.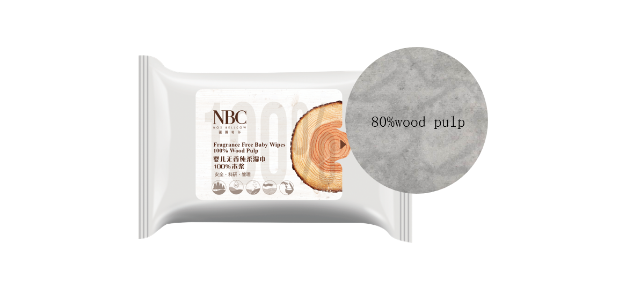 3) Whether to use scented wipes or not
Before zeroing on the wipes of your favorite fragrance, consider the effect the scented wipes can have on the baby's sensitive skin. Some babies cannot handle the chemicals present in the baby wipes required to create the fragrance. Scented wipes usually contain alcohol which can irritate the skin. Unscented wipes also have to be tested a bit before using, as a small percentage of babies may not be able to handle them as well, thus, the baby wipes for sensitive skin without scent is preferred.
4) Texture and thickness of the wipes
Softness matters a lot when it is used on the sensitive regions of the baby. Baby wipes for sensitive skin should be soft and thick which is comfortable for the baby. Thick wipes are a good choice pocket-wise. A few are required as compared to the thinner ones hence they are cost-saving. Large size wipes are better economically and usage-wise.
5) Water wipes
They are made of 99.9% purified water and fruit extract making the wipes ideal for sensitive skin of babies. They are natural and do not contain any chemicals and are alcohol-free. The baby wipes for sensitive skin are hypoallergenic and very good for newborns.
6) Type of packaging
Wipes are usually available in mainly two types of packets- one which has tape on it and another is the container type. In the packets with tape, there is always a chance of the tape falling off and exposing the wet wipes to the environment outside hence risking contamination. Using such wipes can cause problems for the baby's skin. In addition, the wipes may dry off soon rendering them useless.
Container-type packets usually come with a lid which can be closed off immediately and which seals the wipes to avoid any contact with the outside environment. These packs can be used for refilling too.
7) Wipes for specific skin conditions
Like adults, babies too have skin types. Some have normal and some have sensitive skin. Some babies are prone to rashes and allergies more than others so specific wipes with organic ingredients are required for them. Organic ingredients in the baby wipes for sensitive skin are generally natural products like plant extracts (Lemon extract, chamomile extract, etc.)
8) Avoid reusable wipes
As the name suggests reusable wipes can be washed and used again numerous times. Even though it is good for the environment, it may prove bad for the baby if not maintained properly. They have to be washed at regular intervals and disinfectant has to be used religiously. A little carelessness on your part and the reusable wipes can cause adverse effects on the baby's skin.
Also, the habit of storing the reusable wipes by pre wetting them and storing inside a box should be avoided at any cost. Disposable wipes are thrown away after one use so are safe.
9) Big brand vs. the local brand
Choosing a known brand guarantees that the quality and regulations have been taken care of. Big brands advertise their product according to the requirements like baby wipes for sensitive skin or eco-friendly baby wipes etc. These are specifically designed for babies and tested to ensure a quality product.
Cherishing every milestone of your baby is a happy experience and the most important thing we all parents look forward to. Tagging along with these moments of happiness is also the necessity of taking care and precautions for the well-being of the baby. No matter how much tired or busy you are, keep an eye out for the possibility of reactions to a particular compound and on the skin sensitivity of the baby. Always do quality research and use the best brand of baby wipes for sensitive skin for your precious little bundle of joy.