Within Such Fashionable and Artistic Atmosphere of The French Capital Paris; a Carnival of Global Beauty Industry - Cosmetic360- was Staged in Louvre'S Gorgeous Underground Square This 18th -19th October. And The Theme Was "Innovation and Solutions."
Bearing The Responsibility to Bring "Chinese Manufacturing" to The World, Nox Bellcow Once Again, Brought With Them The New Products from Their Star Series: Brightening Purifying Bamboo Charcoal Masks Series, TENCEL ®Mask Series and Micro Moisture Series to Paris. Their Vision and Mission of Letting People Over The World to Have The Chance Using Safe, Effective and Comfortable Mask were Fulfilled. The Product That Was Customised for The Needs of European and United States Markets; The Refreshing Mud Mask was Having Much Attention in Our Booth. Professional Insiders from France and from around The World, Therefore have Witnessed The Quality and Innovative Ideas of Chinese Cosmetics.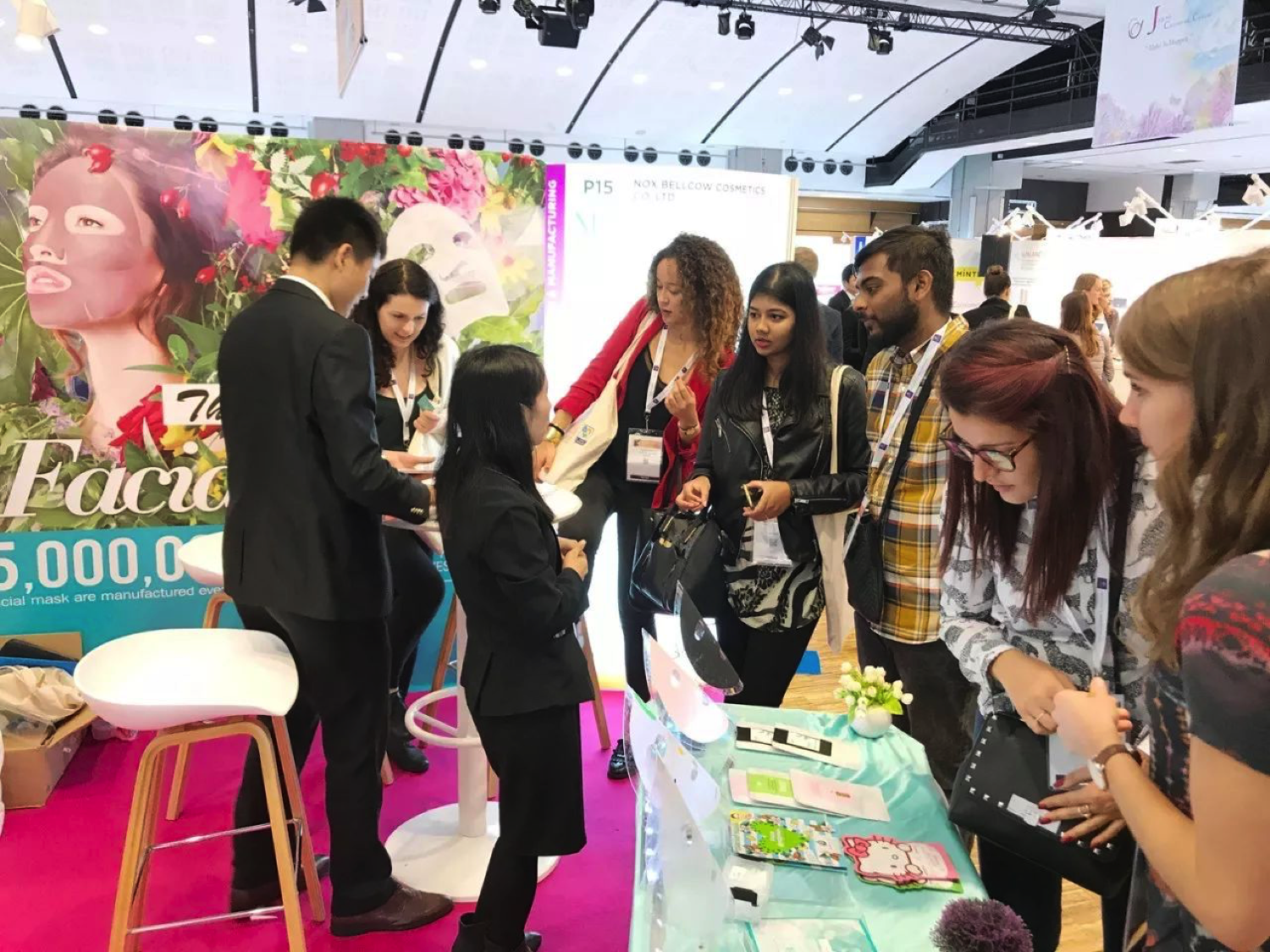 (Europe and The United States Customers are Particularly Interested in Nox Bellcow'S Products)
(Nox Bellcow'S P15 Booth at Cosmetic360)
People From Europe and The United States Often Love Eating Foods of High-Calorie and Way Too Sweet. The Bad Influences on Their Skin Condition is Quite Obvious, Thus There is an Outstanding Demand an a More Effective Cleaning Mask. Moreover, The Mud Mask We Can Find In Europe and The United States, are Mostly an Tubes and Cans. In This Exhibition, Our Refreshing Mud Mask Has Shown Its Innovative Advantages in Perfectly Combining Mineral Mud or Plant Mud With TENCEL ® Mask, Making It More Convenient to Use And Is Effective; Realised The New Type of 1 +1 > 2 Mask. At The Same Time, Our Refreshing Mud Mask Is Using Composition Functional Mud to Deeply Adsorb Grease And Dirt, While Maintaining Skin'S Moisture. This Causing a Great Curiosity of European and The United States Customers, Bringing Whole New Experiences in Using Cloth Type Mud Mask to Those Participants from Europe and The United States!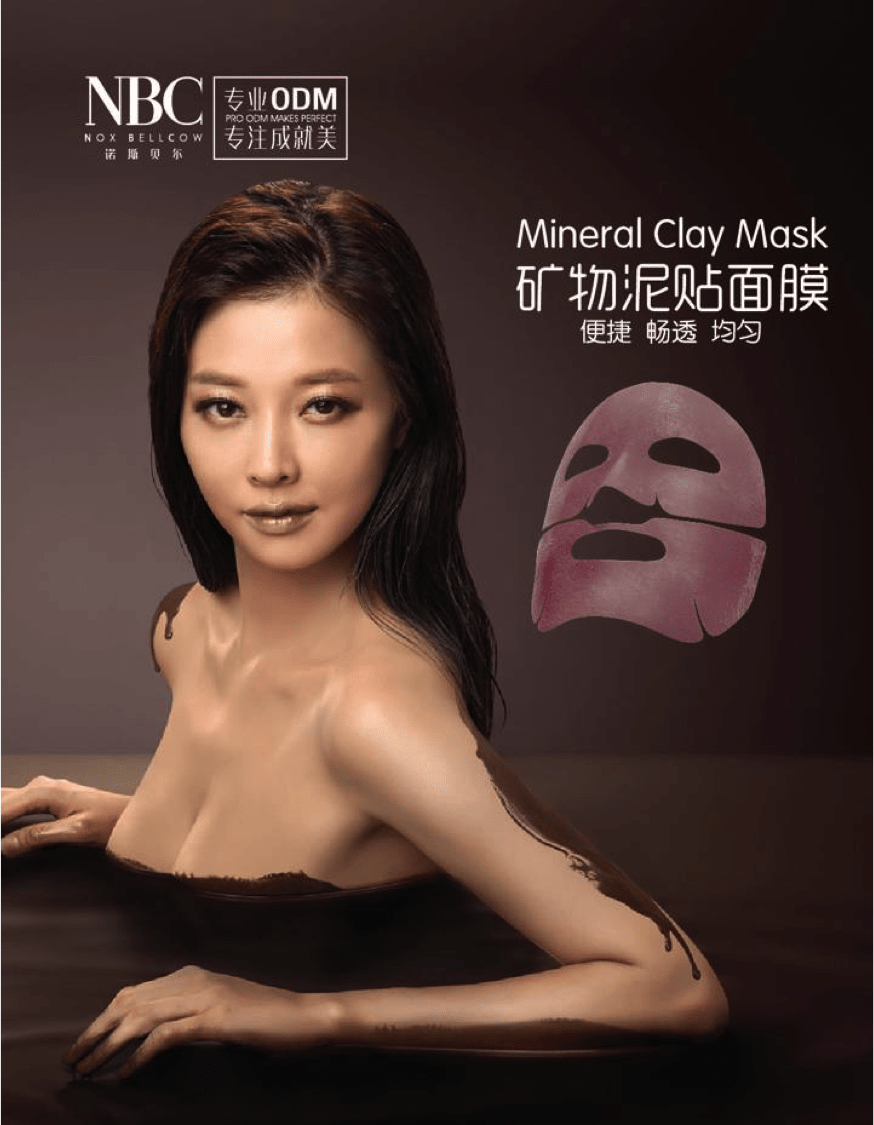 And The Five Characteristics of Our Brightening Purifying Bamboo Charcoal Mask Made By Natural Ingredients, Have The Functions of Adsorb Clean, Produce Negative Ions, Fungi-Proof Antibacterial, Far Infrared-Ray Heating and Environmental Degradable, Were Greatly Appreciated by The Participants. Adding 100% Nano-Grade Bamboo Charcoal Powder Generates A Strong Effect of Cleaning Adsorption. This Can Effectively Clean The Dirt, and The Release of Far Infrared-Ray is More Conducive to The Skin'S Essence Absorption.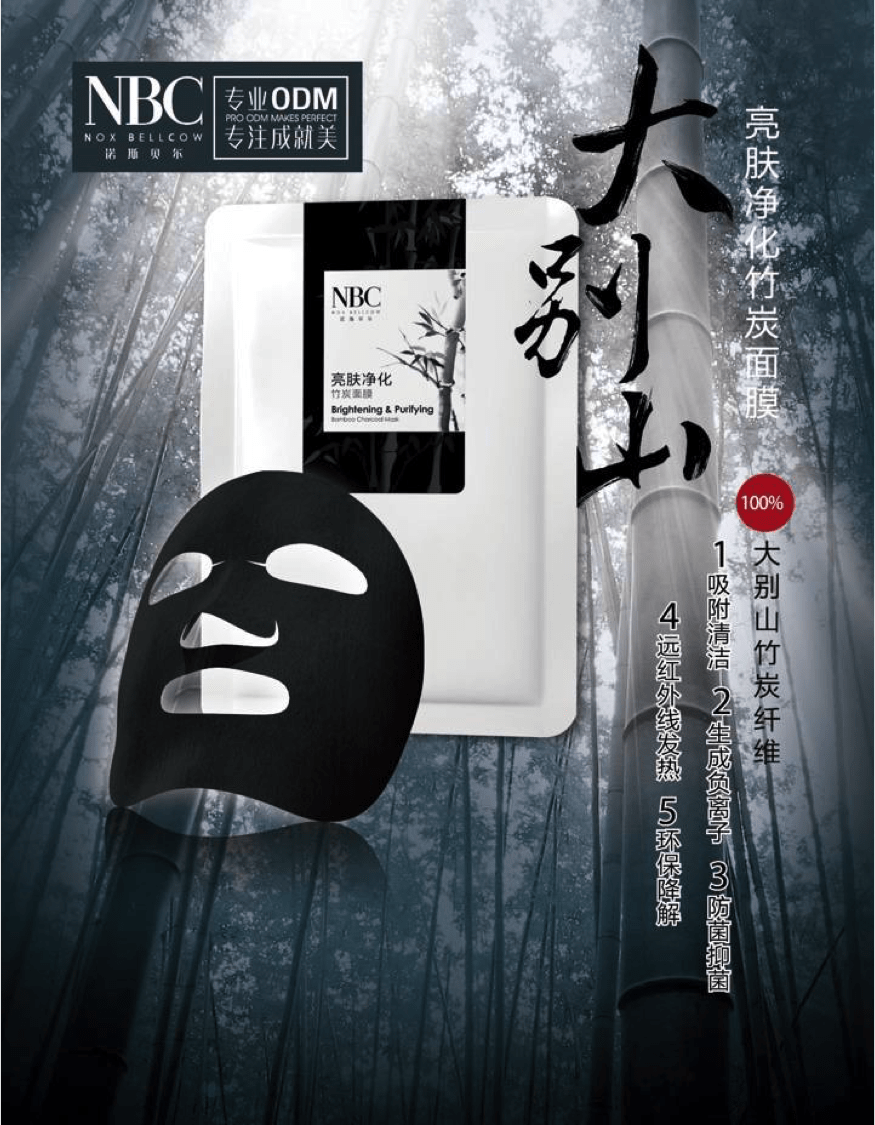 In Addition, The New Skincare Products of Our Micro-Moisture Series Had Also Drawn a Lot of Attention in The Booth. Different from The Traditional Emulsification Technology, The Micro-Emulsification Technology Creates a tiny Particle of 150 Nanometers That is 100 Times Smaller Than an Ordinary Emulsion. Thus The Skincare Products Created By Using Micro-Emulsification Technology Can Be More Easily Absorbed by The Skin Basal Layer, Bringing Deep Nutrition Supply for Our Skin and Increasing Its Vitality!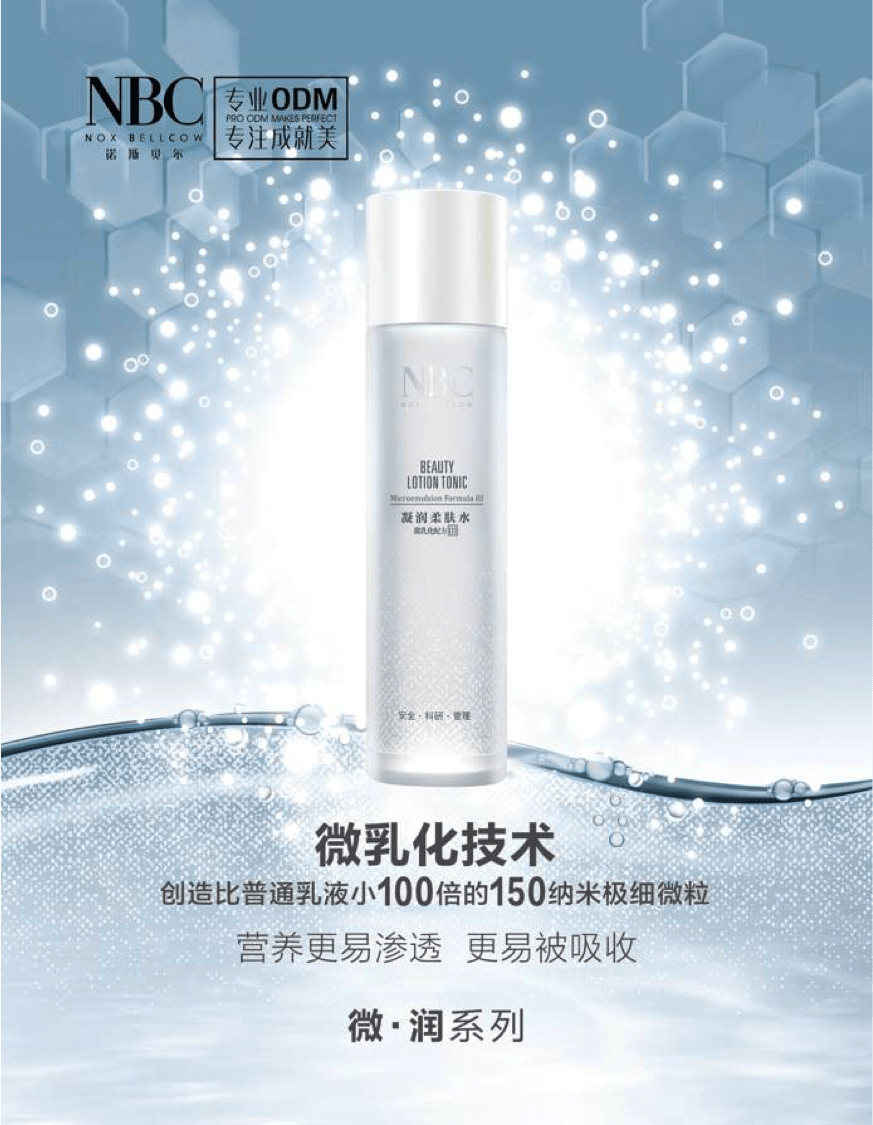 TENCEL ® Mask is The Product Co-Produced by Nox Bellcow and Lenzing Group, a Leading Innovative Global Supplier of Fibre. The Tencel Mask has A Good Fitting Effect, can Provide Perfect Care for Every Inch of Our Skin. Its Excellent Moisture Absorption Can Absorb Essence of 10 Times The Weight of The Mask Itself. Thus Provides Our Skin With Rich Nutrition, Keeping Our Skin Moist and Nourished for A Longer Time. People Who Attended The Exhibition Stating That The Tencel Mask When Put on Face Appeared Natural and Transparent, Close and Tight Like Our Second Layer of Skin.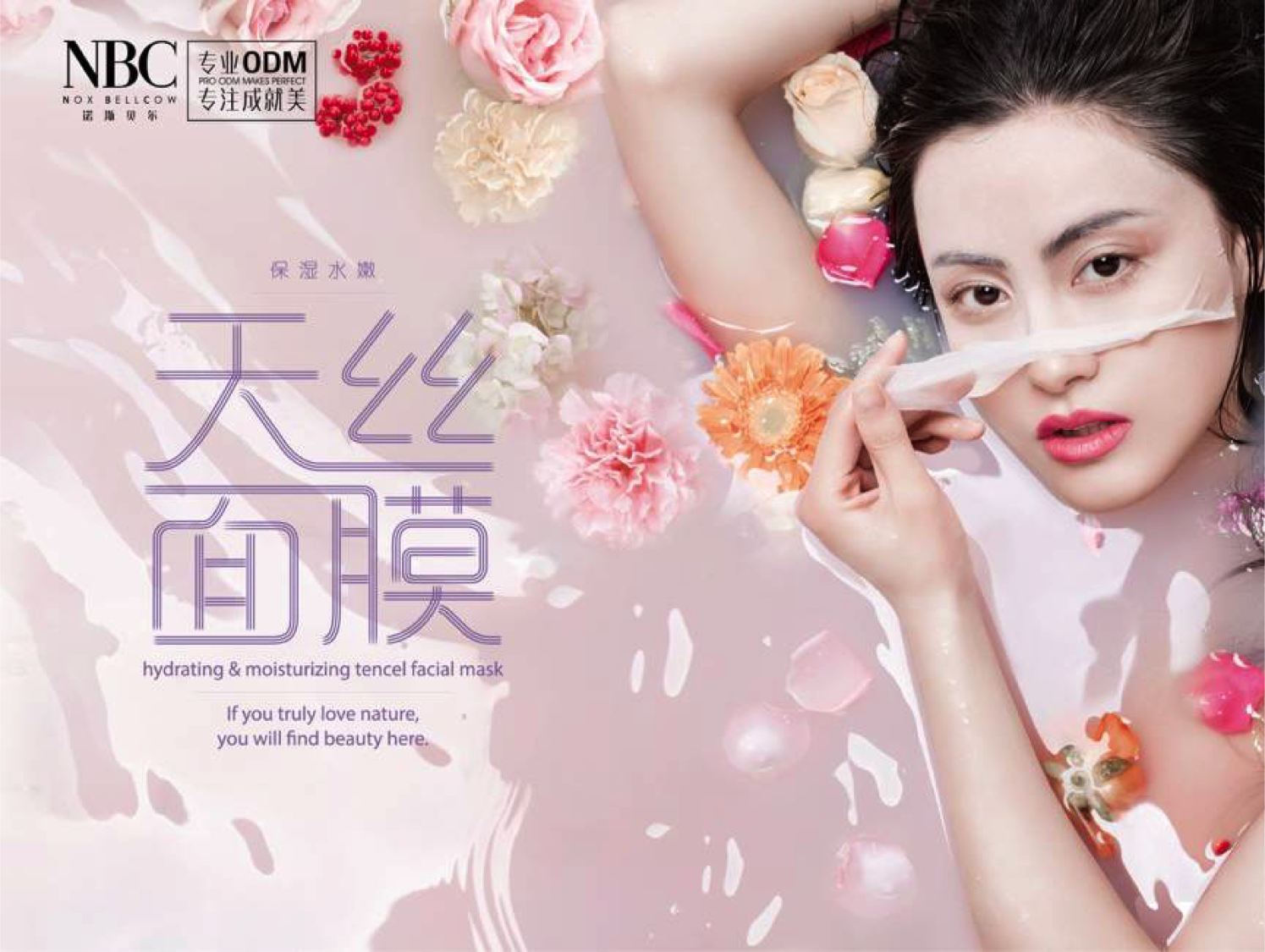 In Recent Years, The Mask Products Made in China are Gradually Being Accepted and Loved by Customers in Europe and in The United States. It Has Shown Good Momentum in The International Market. Nox Bellcow Actively Participates Both Domestic and International Exhibitions; Bringing Our Products to The Professional Stages for Show And Exchange. Our Professionalism and Focus on Odm Skincare Products All The Years, has Won The "Paris Peony Award", Which is Jointly Issued by The French Cosmetics Valley and Cosmetics Newspaper in The in The Cosmetic 360, Paris. Once Again, Nox Bellcow is Unanimously Affirmed by Global Beauty Industry!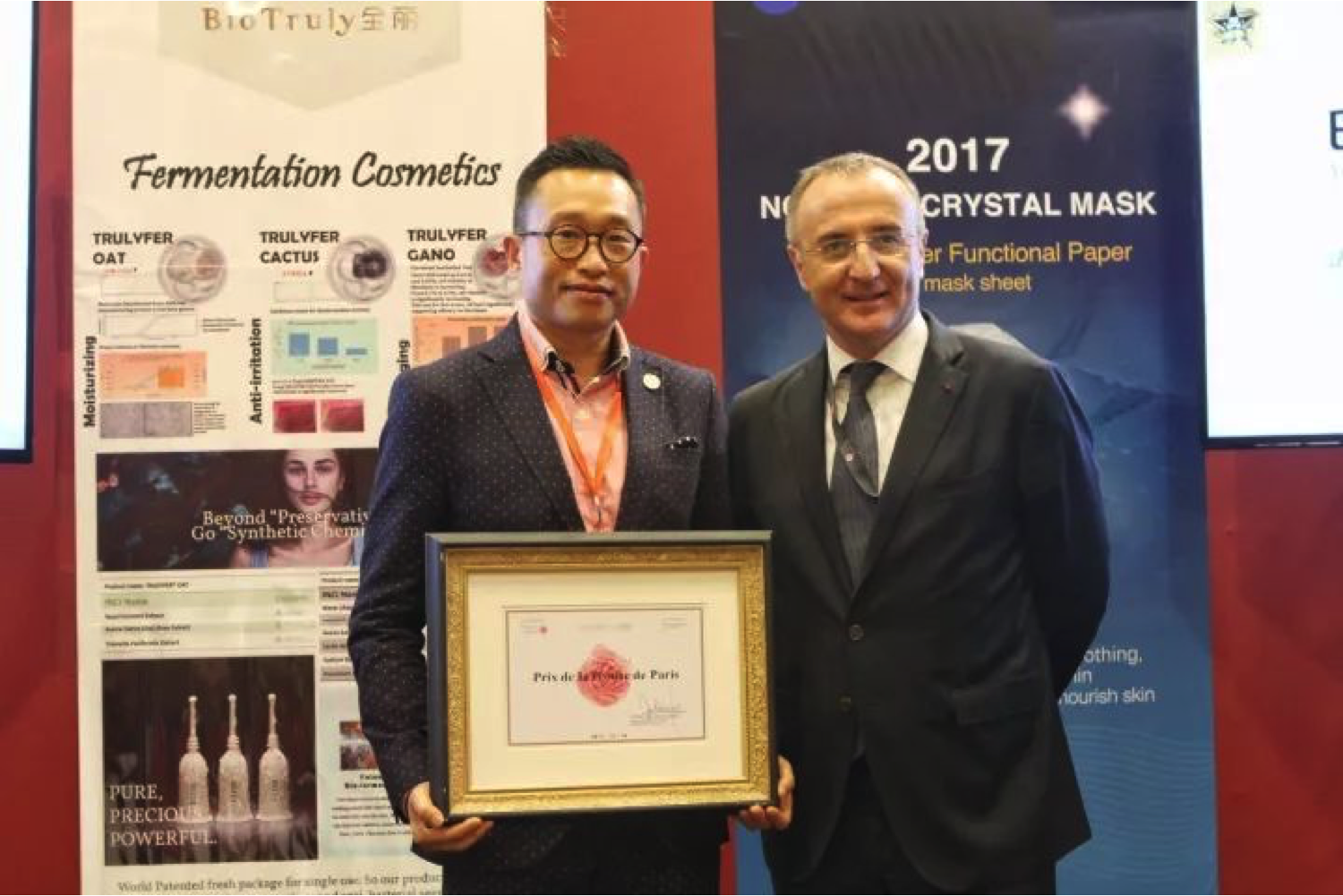 (Pictured Here are The Marketing Director, Eric Mak and The Chairman of French Cosmetics Valley
and Group Secretary-General of Lvmh, Mr. Mac-Antoine Jamet)
In The Future, Nox Bellcow Will Continue Shoulder The Responsibility as A Professional Mask Odm Enterprise, Constantly Pursuit Excellence in The R & D Technology in Mask And Skincare Products. We Look Forward to Enhancing Our Influence and Penetrative Power in All Kinds of Unique Innovative Technology Products in The Market, And Continue to Show The World Our Wonderful Masks That Are Made in China!


About Paris Cosmetic 360:

The Theme of Cosmetic 360 in Paris Was "Innovation And Solutions." It Aimed to Showcase The Innovative Products or Services of The Global Cosmetics and Perfume Industry at All Levels, Bringing Insiders from Different Countries In Cosmetics Industry Together to Understand The Development Trend, and Jointly Promote The Development of The Industry. Exhibitors Include Industry-Leading, Innovative Types of Enterprises, Involving Cosmetics, Perfume, Cosmetics Raw Materials, Research and Development Equipment, Packaging And So On.