Product Name:Calendula Soothing Facial Pads
Specification:120g(60 pieces)
Product Description:
The unique petal implanting technology can directly convey the active ingredients and efficacies of petals deeply to the skin. Immediately alleviate allergy caused by wearing surgical mask. It can calm skin, improve sensitivity, balance oil, relieve anti-sensitivity, inhibit bacteria and inflammation, and make skin smooth and tender.
Product Formula:

Choose calendula and Centella asiatica with strong healing ability, which can effectively calm the skin, improve sensitivity, tighten the skin, and have a highly moisturizing effect, making the skin smooth and delicate. Combined with purslane and lipo hydroxy acid, it can clear pores, balance oil, dispel acne, resist inflammation and bacteria, and repair the skin.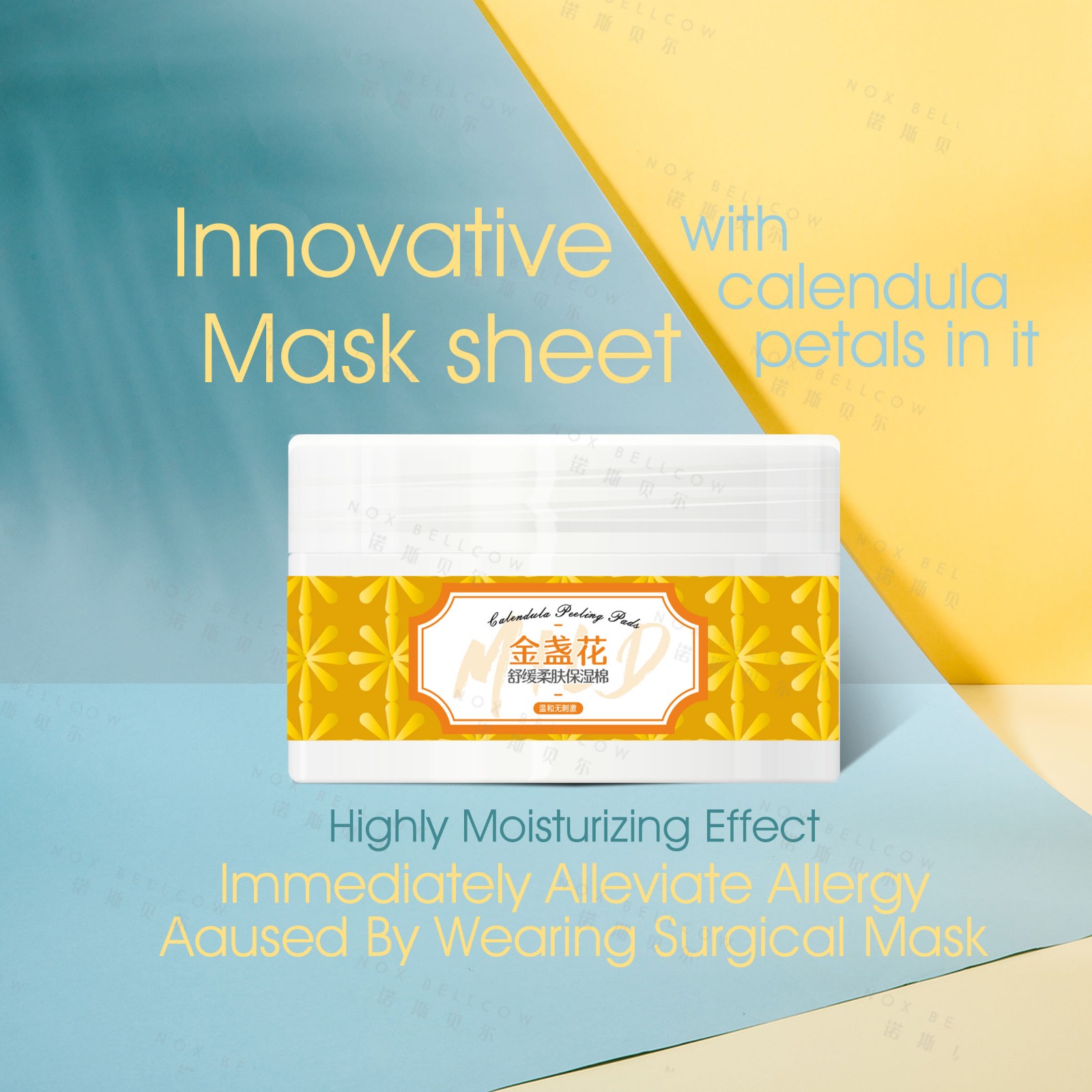 NBC Advantage:
NBC homemade sandwich petal cloth material, breaking the homogeneity of the traditional pressed fabric material, with its own hot style attribute.
Usage Suggestion: