On March 19, the online live broadcast of 2020 China Cosmetics R&D Trend Conference hosted by JUMEILI.CN, a leading new commercial media of cosmetics in China, came to a successful conclusion. With many professionals and institutions at home and abroad invited as participants, this online conference is aimed at providing a clearer product development path for practitioners in the beauty industry by gaining a deep insight into the market demand from R&D, and further shortening the distance between manufacturers and brands. Domestically well-known cosmetics ODM enterprise Nox Bellcow Cosmetics, which was invited to participate in the 10,000-participants online conference, has judged the market consumption demand together with the industry elite guests and interpreted 2020 new trend of the beauty industry, bringing new thinking to the industry.
The COVID-19 pandemic has confined us, while the market demand of beauty industry remains changing all the way. Only when having an insight into the future trend of beauty industry, can we keep up with the times. During the outbreak, China Cosmetics R&D Trend Conference is the first online "cloud conference" in the beauty industry with ten thousand participants at the same time. NBC R&D President Qiu Xiaofeng, in the form of online broadcast, has delivered the speech on Regenerative Medicine Cosmetic — Skin Care from FN Fibronectin, making a depth interpretation of the market demand for regenerative medicine cosmetic and of the practical application of FN Fibronectin.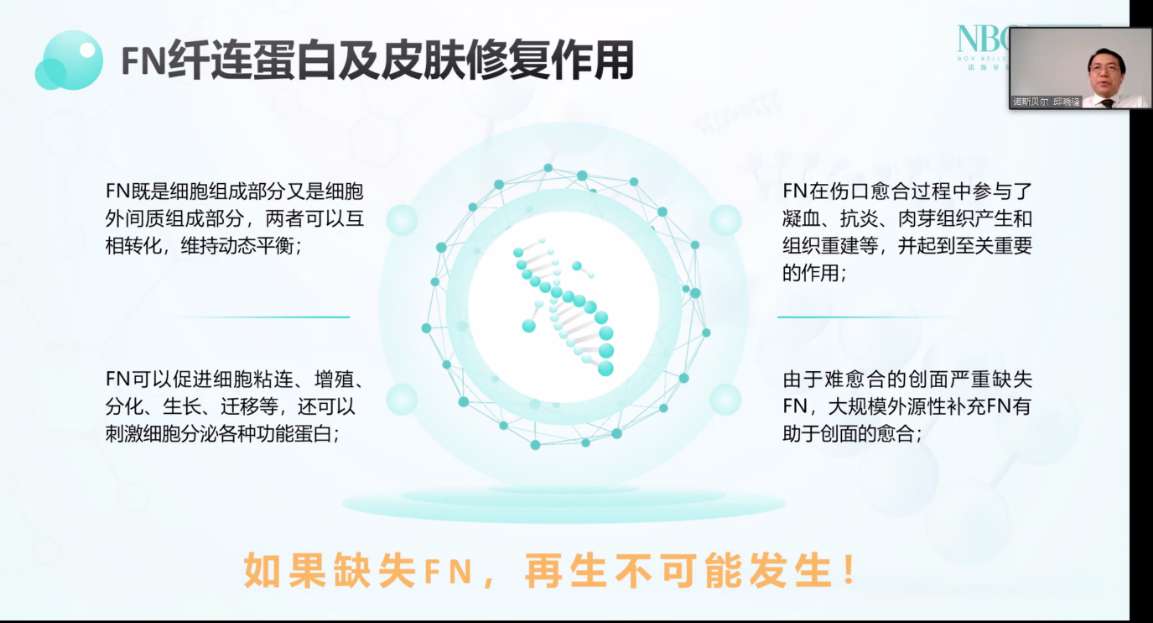 In recent years, users have been paying more and more attention to sensitive or acne skin care, and damaged skin barrier regeneration, therefore, the market potential of regenerative medical cosmetic is growing and FN Fibronectin is becoming increasingly important. NBC R&D President Qiu Xiaofeng mentioned that FN Fibronectin is macromolecular protein that widely exists in tissues and tissue fluid and that FN has the biological function of promoting cell regeneration by respectively combining with collagen, heparin, cells, and fibers. FN Fibronectin can maintain the dynamic balance between cells as well as promote wound reconstruction and healing; without FN Fibronectin, regeneration is impossible.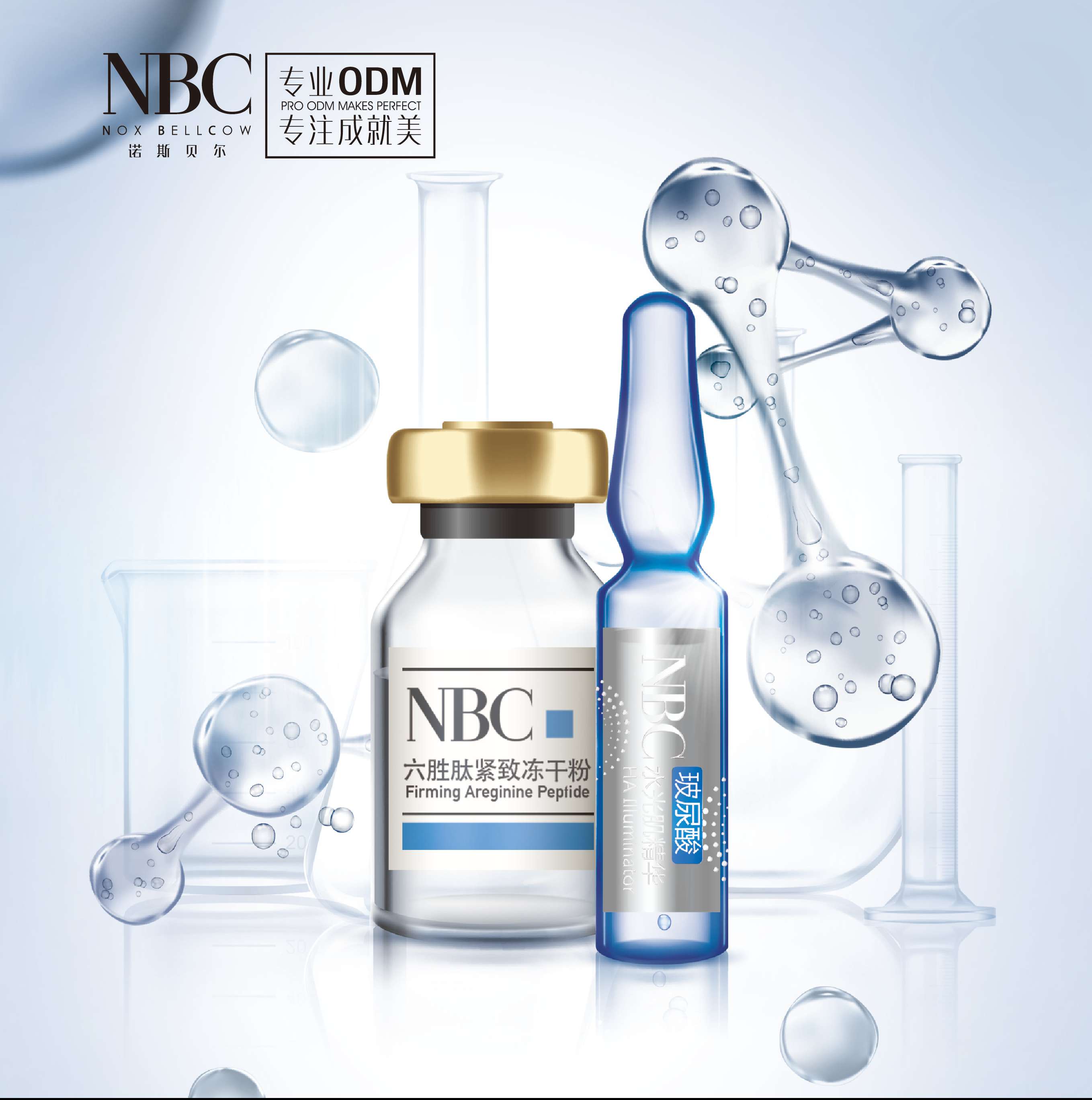 Image: Firming Areginine Peptide
Natural Fibronectin can only be extracted from plasma or tissues, so it can not be achieved with high purity. Moreover, with high cost, it is difficult to achieve mass production, and obviously impossible to use it in the market in large quantities. After years of studying, NBC has technically restructured FN Fibronectin through recombined expression, enabling more customers to enjoy FN.
According to Qiu Xiaofeng, the purity of restructured FN Fibronectin is up to 98%, which is higher than that of natural FN protein. What's more, all the components are clearly controllable. While the safety and activity of the components are ensured, FN can be produced massively through bioengineering technology at a controllable cost.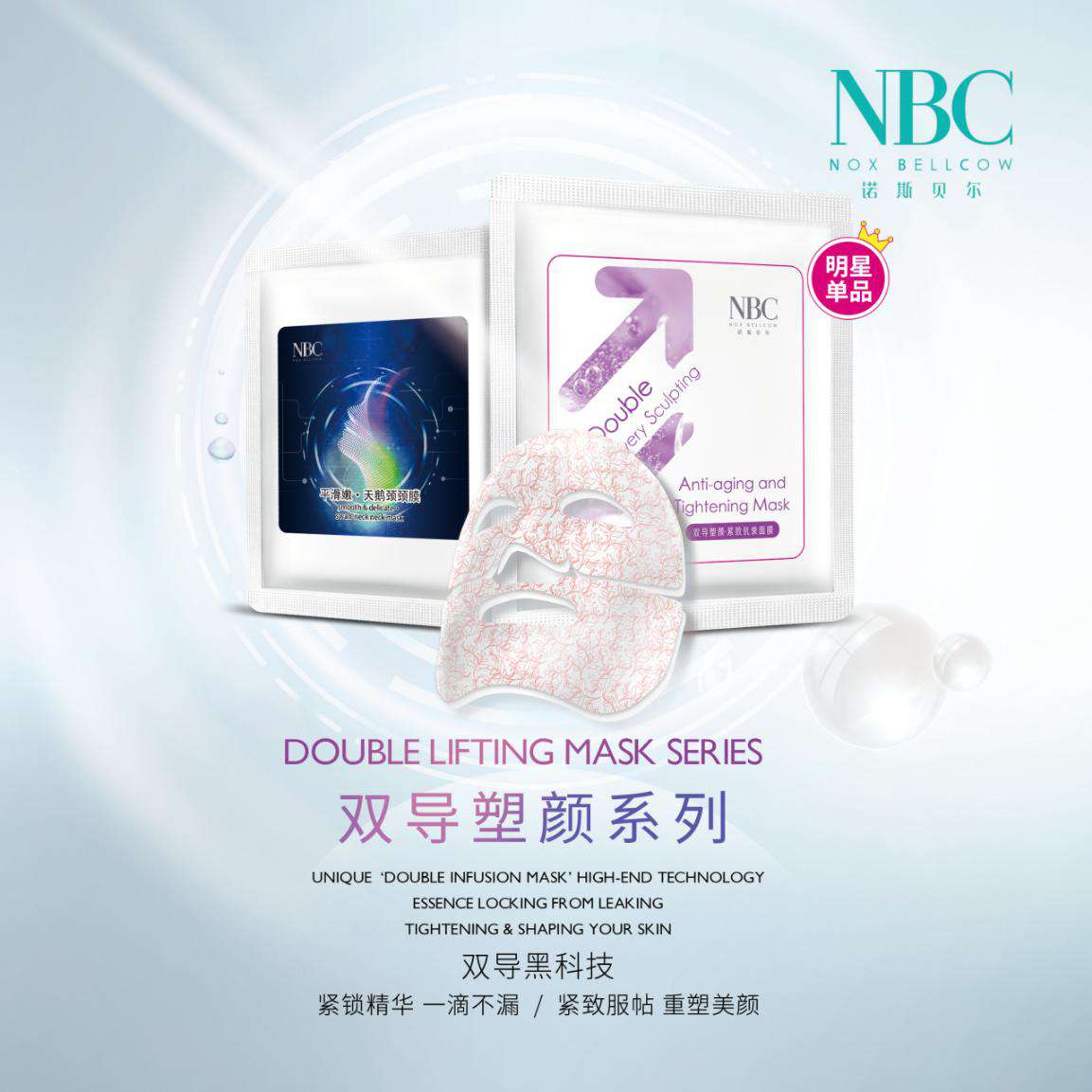 Image: Double Lifting Mask Series
Technical problems have been solved, which makes it possible to apply FN Fibronectin in cosmetics. Many sorts of NBC products contain FN Fibronectin, such as double lifting mask series, firming areginine peptide, "airy" tencel mask, and bubble cap series that are developed by NBC. On various market demands, FN Fibronectin can be combined with more product forms to release its powerful regeneration capability in the skin care market.
As the industry's leading cosmetics manufacturer, NBC has been taking research technology as its "driving force". Currently, NBC has organized a R&D team of over 100 staff, and set up an institute in Korea. Additionally, it has cooperated with well-known overseas research institutes in Europe and Japan... Every innovation stands for NBC's powerful tribute to technology and products. NBC also took an active part in the major international exhibitions at home and abroad in a bid to show the world China's superior manufacturing power, to strive for leading market edge in a more efficient, more rapid way. By providing feasible and effective R&D and manufacturing solutions for the market and brand owners, NBC works hard to live up to the name of "the first choice" in the minds of customers.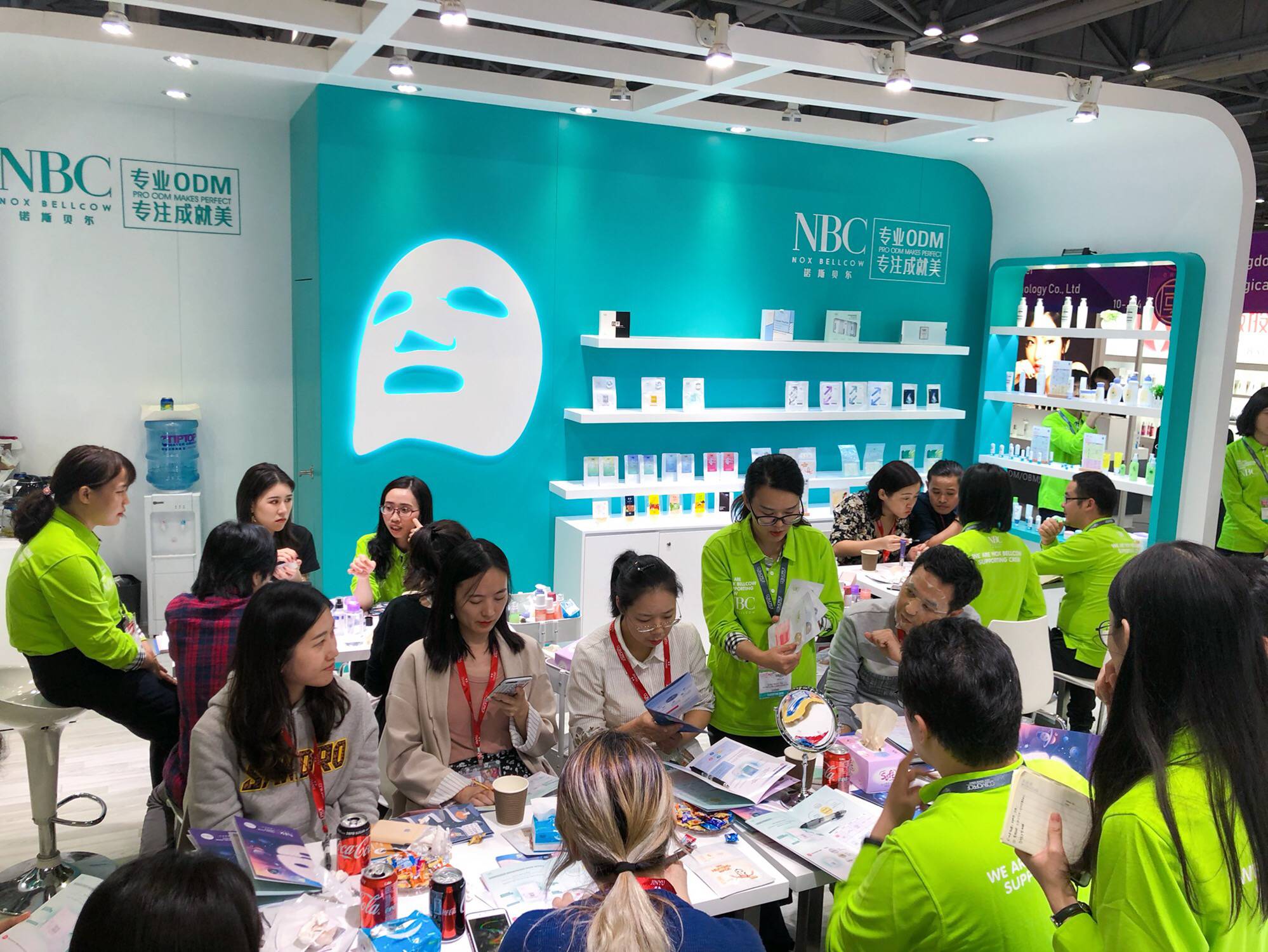 Image: NBC attends the Hong Kong COSMOPROF ASIA
In 2020, a year with ups and downs, external factors will more or less have an impact on the development of the beauty industry; yet rainbows always appear after the storm. NBC will always provide customers with more professional and efficient product development, manufacturing services by keeping a clear mind and sophisticated technology to feel the pulse of beauty industry.
Please click here to read more post about our skin care products:
https://www.hknbc.com/choosing-the-skin-care-product-that-works-best-for-you
https://www.hknbc.com/why-choose-customized-skin-care-products
https://www.hknbc.com/cannabis-sativa-skin-care