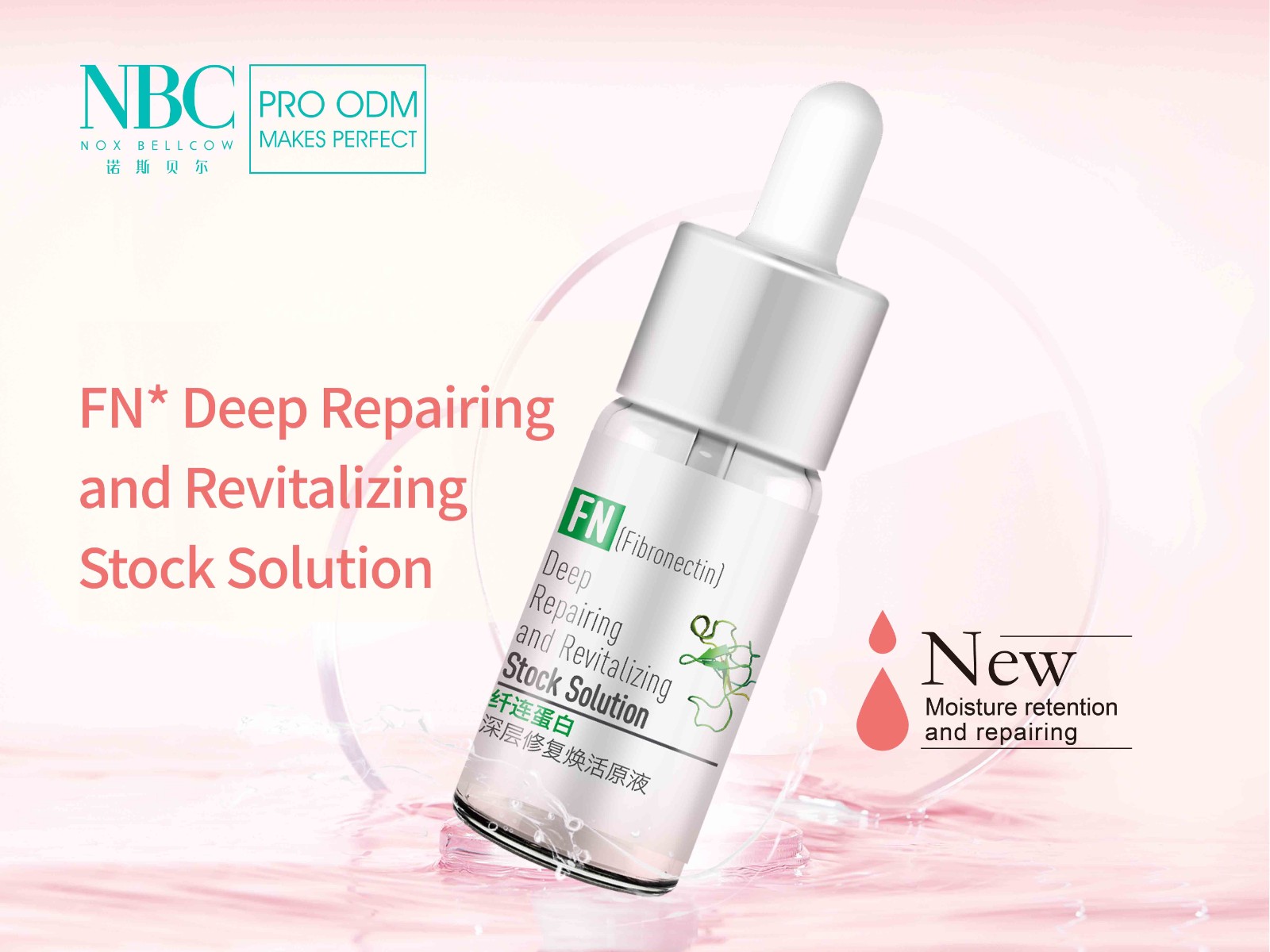 The FN, Fibronectin, is high molecular proteins widely existing in tissues and tissue fluids. They can promote cell adhesion, migration, growth, proliferation and differentiation, and have biological functions of cell regeneration and repair.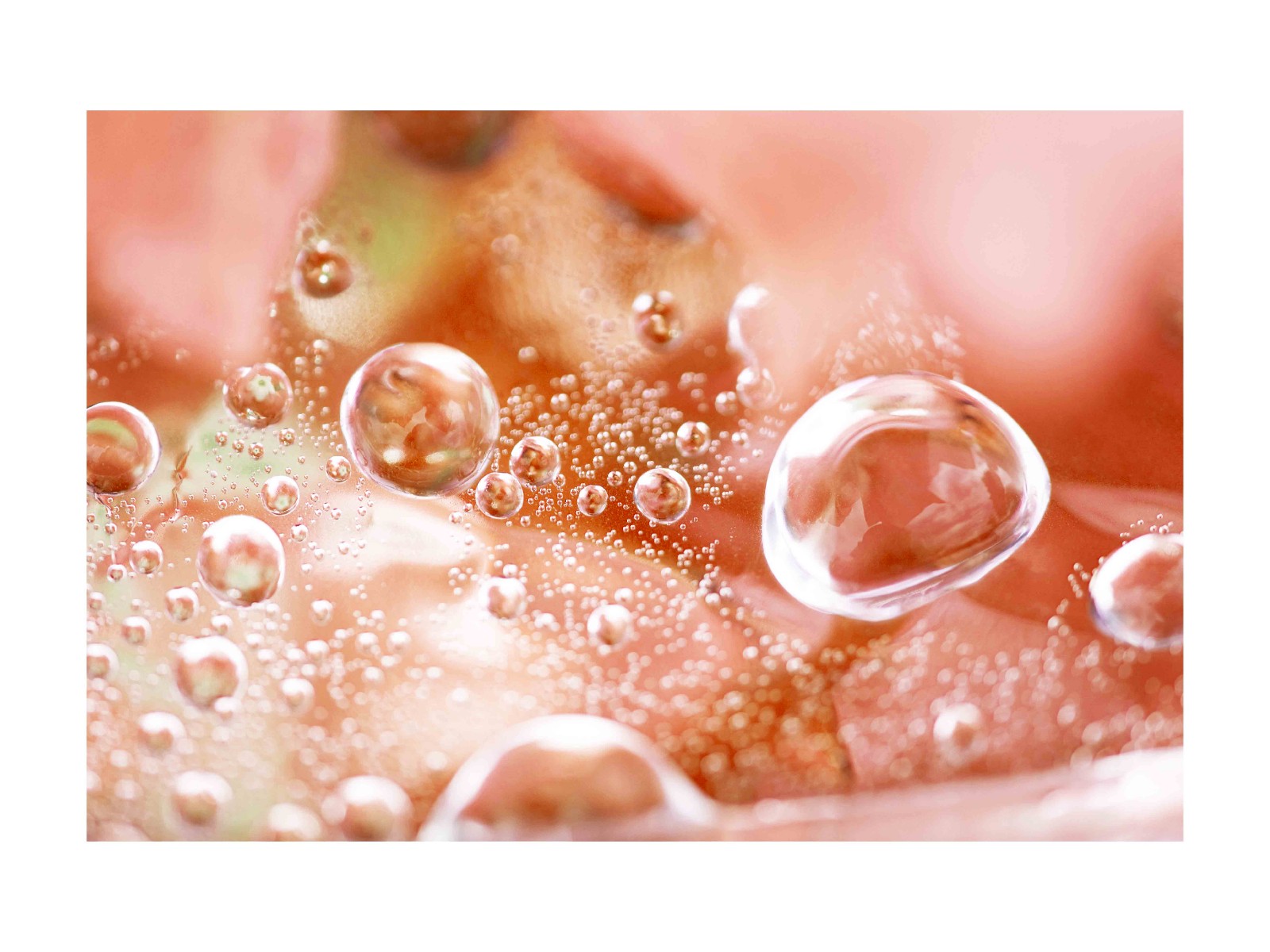 However, our FN series contains recombinant small molecule fibrin, referred to as recombinant FN; small molecular recombinant FN has better safety, higher specific activity, easy skin absorption, uneasy protein fibrosis and easy dispersion.
Repairing damaged skin is a process that requires great care
If you have already had some skin problems
You can choose FN series, which can solve all the skin damage problems troubling you!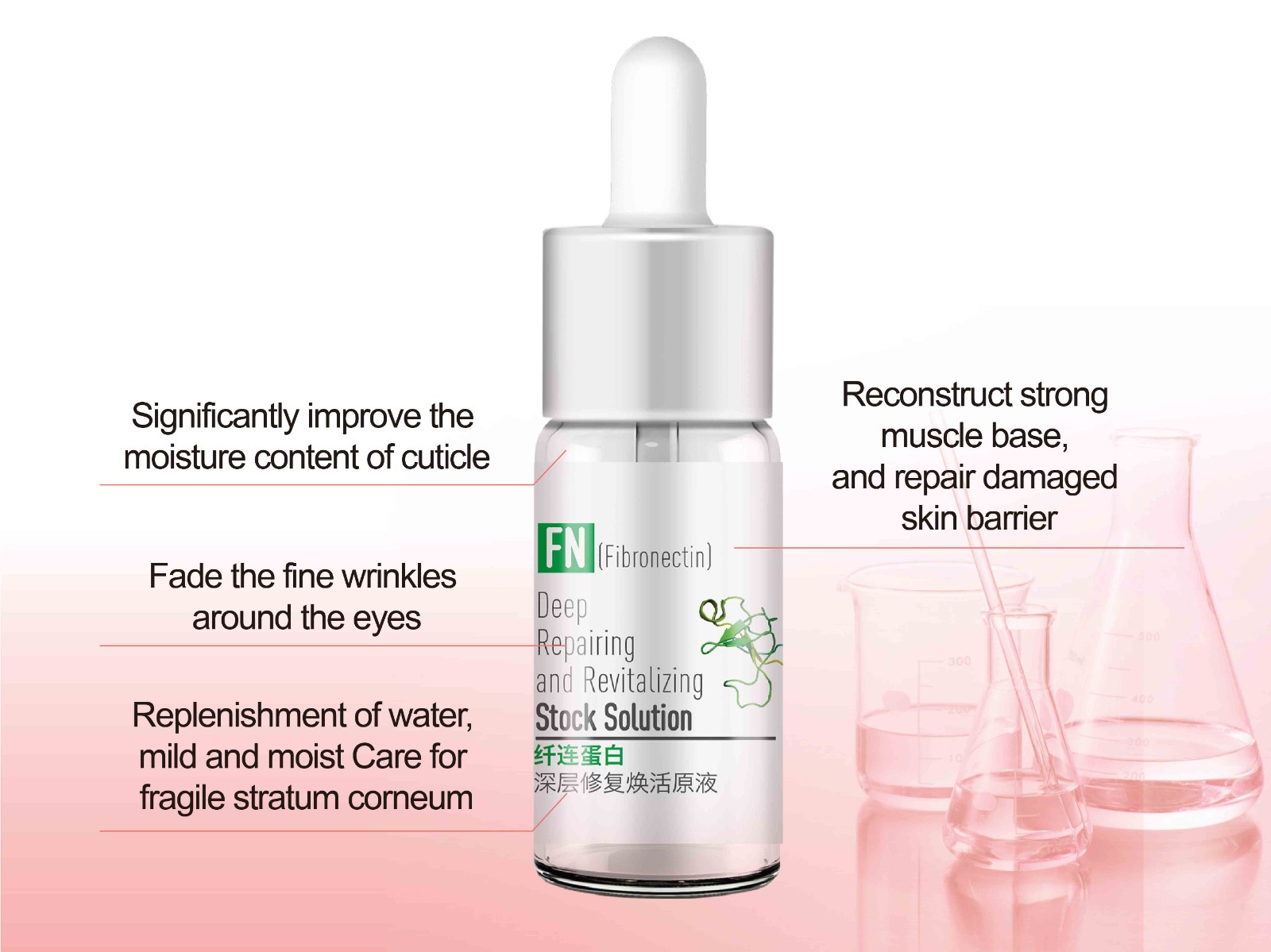 The data were the average water content of stratum corneum of 10 subjects★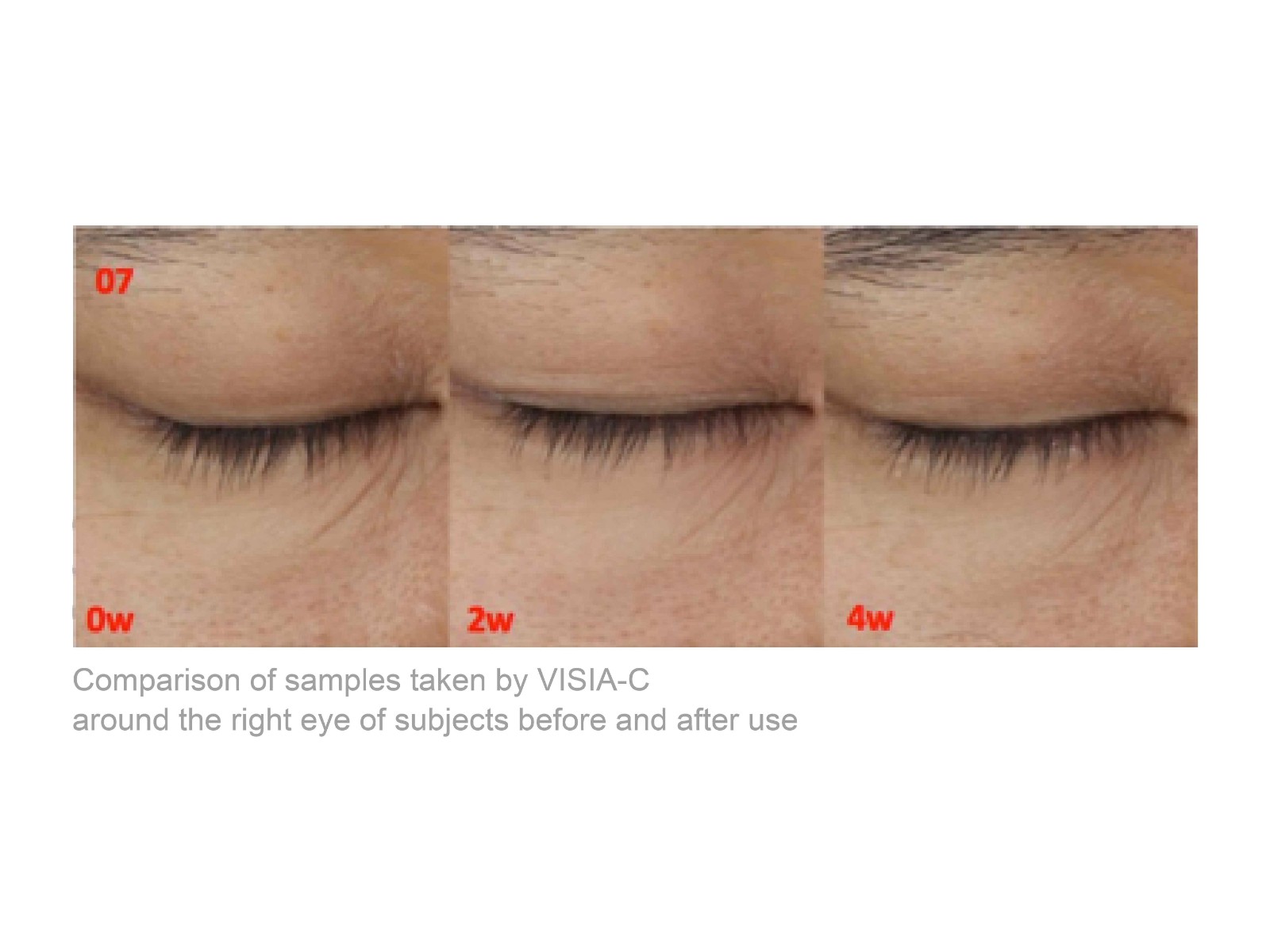 The moisture content of the skin stratum corneum in the test area using the product was significantly increased after the subjects used the product for 4 weeks, while the fine wrinkles around the eyes were improved somehow.
For dry, desensitized and sensitive skin, especially for the restoration of the barrier and mask face after medical cosmetology, quickly replenish the moisture of the base and repair the damaged barrier.