All along, all the new products launched by Nox Bellcow have attracted markets and consumers' attention and affections. Our research team is the powerful backbone, and the leader behind all this; our R&D Director Mr. Steven Qiu is the man of all importance! As the "spokesperson" of Nox Bellcow's new products, Director Qiu has fully demonstrated his true strength at the recently concluded 10th China International Cosmetics, Personal and Home Care Products Fair (PCHi) forum.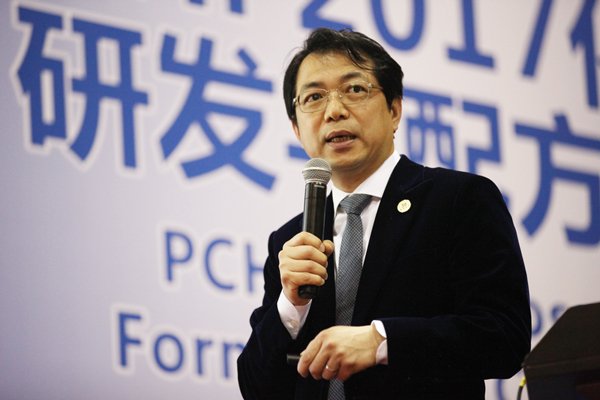 A good formula starting from choosing the right oil

R & D Director Mr. Steven Qiu has nearly 20 years of experiences in the field of cosmetics research, he often involved in cosmetics industry's exchange activities. Thus, it would be fair to say that, he's Nox Bellcow's very own walking R&D "name card." He is easily being spotted at almost any cosmetic technology exchange activity.
At this year's PCHi forum, what insights has Director Mr. Steven Qiu brought to everyone? Well, listen to our editor's briefing one by one!
During the forum, Director Qiu shared with audience Nox Bellcow's thoughts on innovation cosmetics research and product formulas research respectively through the following topics: "The choice of oil in cosmetics formula" and " Interpretation on innovative cosmetics trend." After knowing these topics, I'm sure you are already interested, right?

As a senior cosmetics R & D engineer, whether considering from the consumer points of view in experiencing, or, from a long-term company development points of view; both cosmetic formulas and scientific and technological innovation are very important. These can directly affect our products' quality and business vitality.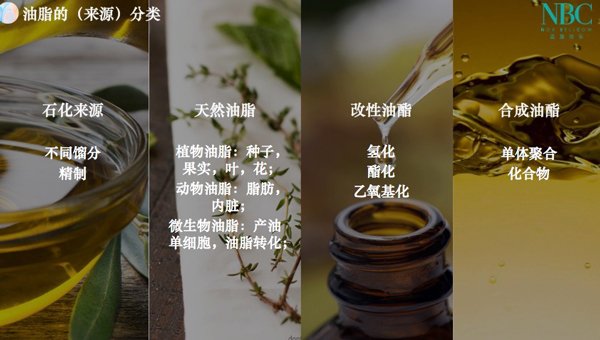 Hence, Director Qiu shared with audience his unique view on oil selection in creating cosmetic formulas. He thinks cosmetic oils has a positive effect on skin protection, and can effectively repair skin barrier, so the choice of oil should be particularly careful. After discussing the basic properties of oil, how to choose the right one for cosmetic formulas becomes even more important. Director Qiu proposed the 4 major standards in choosing cosmetic oil: 1. Carrier function; 2. Feeling on skin; 3. Active effect; 4. Assigned type.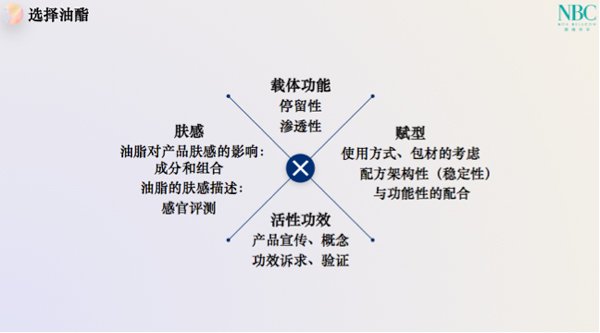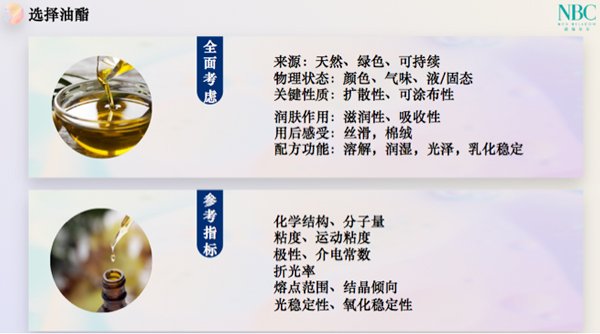 Oil provides a sense of pleasure when using cosmetics on skin. It can also protect skin from aging, at the same time, it also promotes active molecules to get into skin. Therefore, the choice of oil and by making good use of it, is the responsibility of every formula engineer.


Well, our editor has certainly gains some useful information in the world of cosmetic formulas and is ready to embark onto a new level.
Taking action with the times, go with technology and demand trends


Next, let Director Qiu takes you to the "Internet+" journey, and talk about the trend of cosmetics innovation and all those interesting stories!
Today, digitalisation has completely changed our lives. By using new methods, cosmetics industry is trying to connect and interact with consumers in an increasingly close and personalised way: VA helmet, intelligent skin assessment system and other interconnection technology is gradually being introduced into traditional product areas such as cosmetics industry. Thus, a cross-border expansion of reality and virtual reality, could reinforce more creations of innovative ideas.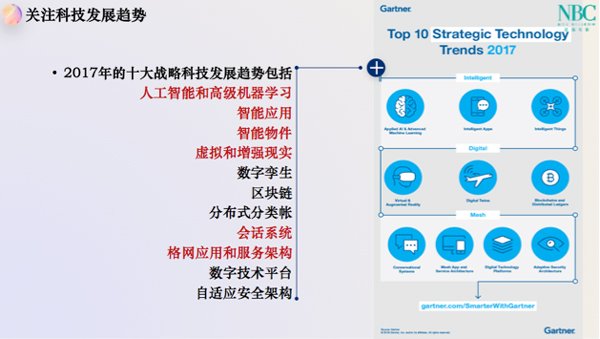 Therefore, Director Qiu also shared with audience that innovation is not subversion, but putting new ideas, methods, equipment, services and other resort into practical application. At the same time, it is to conduct in-depth study combining genomics, microbiome, proteomics, lipidomics, glycomics, metabonomics and immunohistology within dermatology. Also, through concept, raw materials, formulas, testing, and effects, the extent of innovative cosmetic research could be advanced.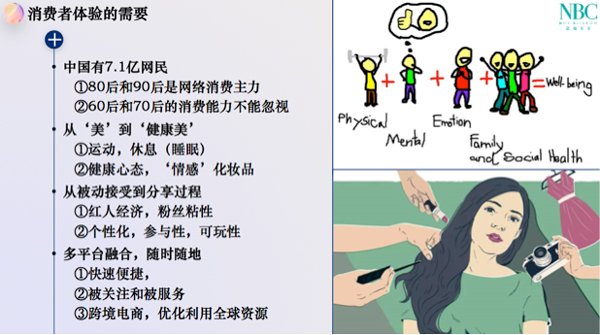 Although each time having an innovative idea meaning the next time will be more challenging, the time where just by reducing skin irritation or changing fragrance of the products to meet the needs of consumers is gone. There is no doubt that consumers are eager to try on new, better and safer cosmetic products. They also long to have proactive, personal and more responsible services. Their need is our fundamental driving force to continue seeking new innovative ideas!
Also, Nox Bellcow is continuously looking for innovative ideas in mask creations. In addition to innovative ideas on mask materials, we also constantly renew the formulas of essence. We have launched various types such as water, gel and micro emulsion, as well as other different forms of essence; we strive to achieve the best match on different cloths to provide users with differentiated experience.