Product Name:FN (Fibronectin) Deep Moisturizing and Repairing Hand Cream
Specification:80g
Product Description:
It is made for delicate hands that are susceptible to drying, with soft texture, moistening and non-greasy. Emergency genetic repair helps nourish and repair delicate hands.
Product Formula:
Using the principle of genetic science in the service of beauty, Chimeric fibronectin and Shea butter, Vitamin E, panthenol were selected to nurture, nourish and repair delicate hands.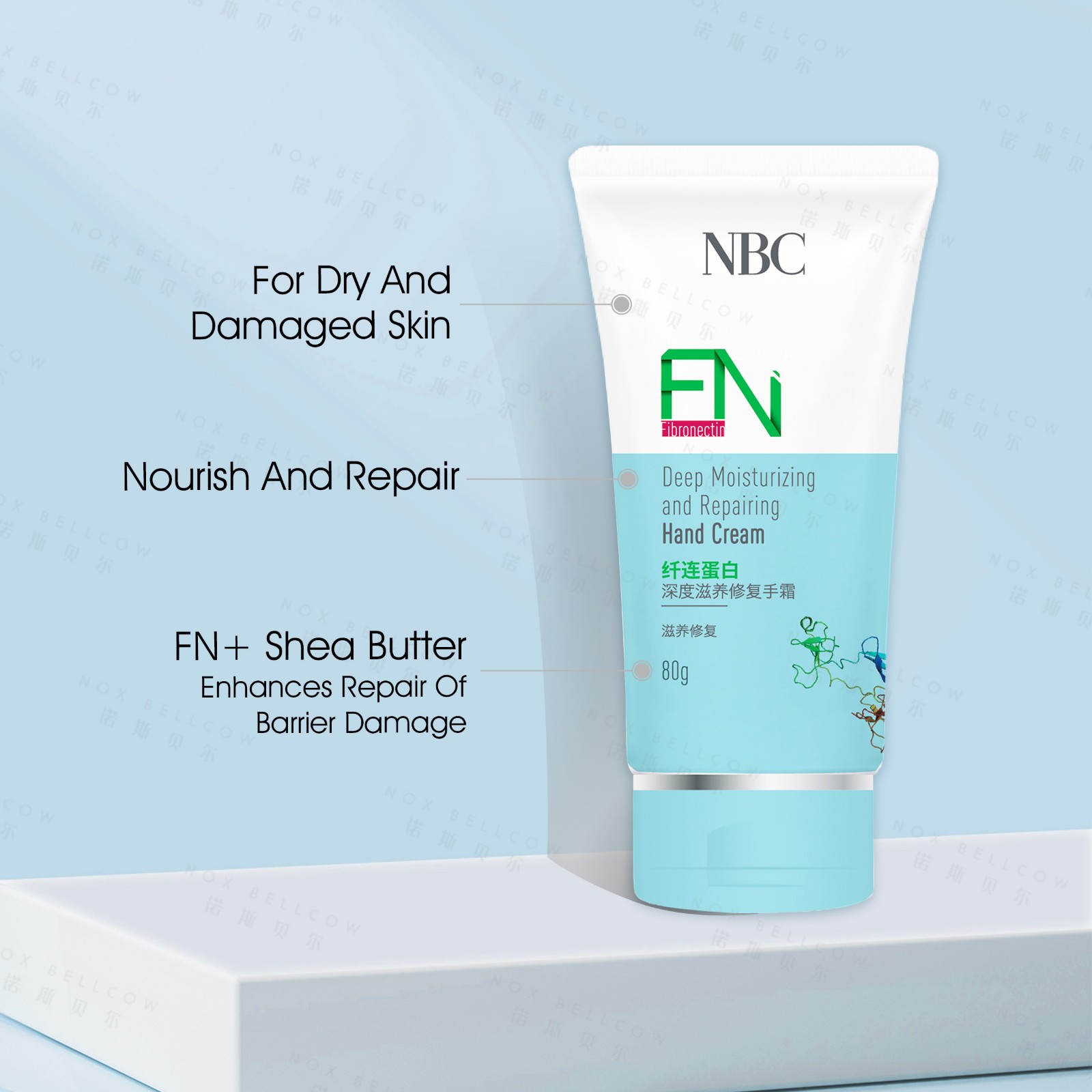 NBC Advantage:
Small-molecule fibronectin is obtained by gene recombinant of the extracted structural and functional region segment, which keeps the original molecular activity with lower weight. It is safe without side effects and has the similar effect of growth factor.
Usage Suggestion:


Relevant Recommendation: