How to define if you have a dry skin type? If your skin looks rough, flaky, scaly, and dull with almost invisible pores with unsightly red patches on your face, then your skin is dry and will need extra care to keep it looking radiant. Your skin can feel uncomfortable and tight when there is not enough moisture in your skin, particularly after you have cleaned it. In extreme cases, cracks may appear in the skin which can be so bad that they bleed and are breeding grounds for bacteria. In addition, skin can become drier as you get old or it could just dry out as the weather get colder. There is no need to put up with dry skin or try to hide it with make-up. There are many good products on the market to help. A good skin care routine with a mild cleanser and a moisturizer can keep your skin healthier and stop it becoming sore and looking so bad. But sometimes a skin care routine isn't enough. Adding a hydrating face mask to your normal skin care routine could be the best thing you can do for your skin.
As long as you are using the right face mask for your skin type and you use it properly you can really help your skin. Cold weather, aging, and genetics all contribute to the skin losing moisture and becoming dry. The moisture in your skin protects it from the weather but if there isn't enough moisture in your skin it will lead to dry patches. Aging skin cells can't produce as much oil as that they could when they were younger and need more help.
Dry skin can also be caused by the skin care products you are using. If they aren't formulated for dry skin they can cause the skin to dry out, this can include strong cleansers, overdoing the exfoliation and products designed to get rid of acne. Even using a good moisturizer can't always sort out the dry patches on your face so adding a hydrating face mask to your regular skin care routine can work wonders on the skin.
What Is a Face Mask?
A face mask is simply a skincare product that is left on the face for a while to allow the benefits to really get into the skin making them more effective.
There is a great variety of face mask for all skin types.
Why Use Face Masks for hydration?
A hydrating face mask is used to add moisture to dry skin. These masks contain ingredients such as hyaluronic acid, aloe vera, and glycerine which attract and add moisture to your skin and help to hold the moisture in. Other ingredients which can help with dry skin are plant oils and kinds of butter, urea, ceramides and vitamin E. These are ingredients that can help plump the skin and make it look younger.
When you use a hydrating facial mask, the moisture penetrates deep into the skin which will soften the skin and make it more elastic and younger looking. If your skin is well-hydrated it will make it easier to apply make-up too and looks plumper and younger, making your skin shine with health.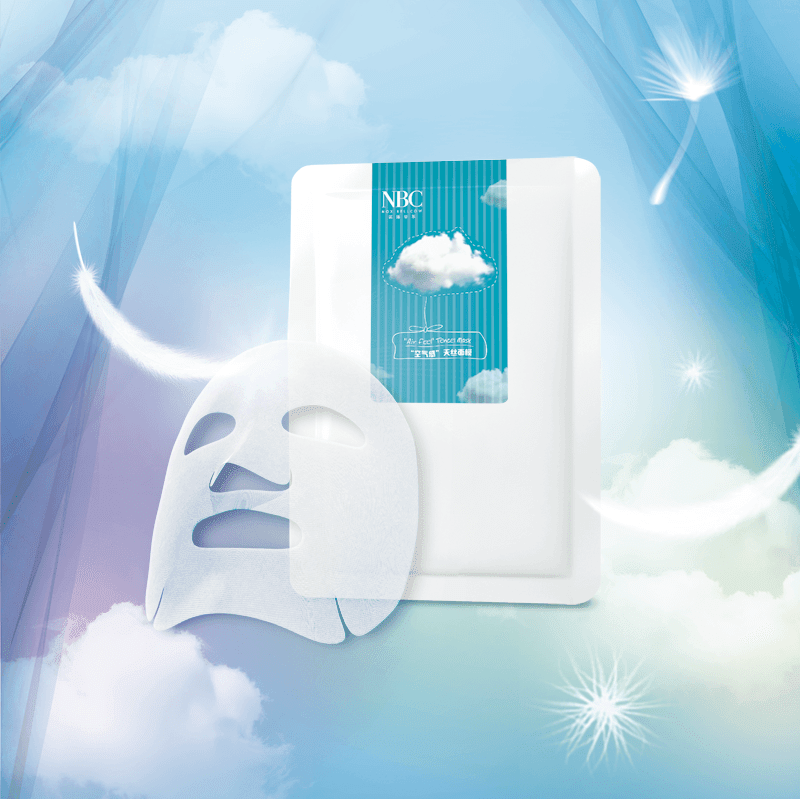 When is the best time to Use Hydrating Face Masks?
You should use a moisture mask before your skin gets too dry or at least as soon as you notice that your skin is starting to get dry. Prevention is far better than cure with dry skin so don't wait until your skin shows signs of dryness. Depending on how dry your skin is, you may want to use a hydrating face mask two or three times a week, but if your skin is sensitive, once a week is probably enough.
You can use a face mask in the evening before you go to bed as part of your normal skincare routine. That way you can repair the damage done to your skin during the day and allow the skin to recover overnight. You could use them in the morning before you put on your make-up to help to protect your skin throughout the day.
Your skin will need more help to retain moisture during the winter because of the drying effects of the cold and windy weather and central heating. You will also need to use a hydrating face mask regularly in the summer as the heat will also dry out your skin.
Some moisture masks are specially designed for you to put on at night leave them on whilst you sleep. This is because leaving them on overnight will allow extra time for the nourishment to sink into the skin and longer for the ingredients to work. Face masks that are made for sleeping in are usually of a light texture to ensure that your pillowcases don't get greasy and stained. You put them on as the last step of your nighttime skincare routine and some are designed to be used instead of your usual night time moisturizer.
When you use an overnight hydrating face mask, you first need to go through your normal skincare routine after cleaning your face thoroughly, and then apply the face mask. The face mask may be used to replace your normal moisturizer or moisturizer can be put on after the mask for extra moisturizing. An overnight mask will be thicker and creamier than face masks that are only left on for a short time.
If you aren't going to leave a hydrating face mask on overnight, you might want to apply the face mask before you take as the shower so that the hot vapor from the shower can help the absorption in the face mask. Immediately after the shower, make sure you put a good moisturizer on your skin to help keep the moisture in. You can remove your overnight face mask in the shower in the morning.
What's other better way to get some me-time than to run yourself a nice hot bath, light some candles pour yourself a cup of tea (or a glass of wine) and put on a face mask? Not only will you feel so much better for the relaxation but your dry skin will feel so much softer and less red as well as helping to protect it from the elements.