Product Name:Instant Brightening Mask
Specification:30ml
Product Description:
White lightweight cream essence with microfiber mask, instantly and quickly improve skin glossiness, brightness and transparency.
Product Formula:
Select Bifida Ferment Filtrate, Fullerence-"the free radical killer", Sea fennel stem cells and Puri-Six to whiten and lighten the skin effectively, quickly and instantly.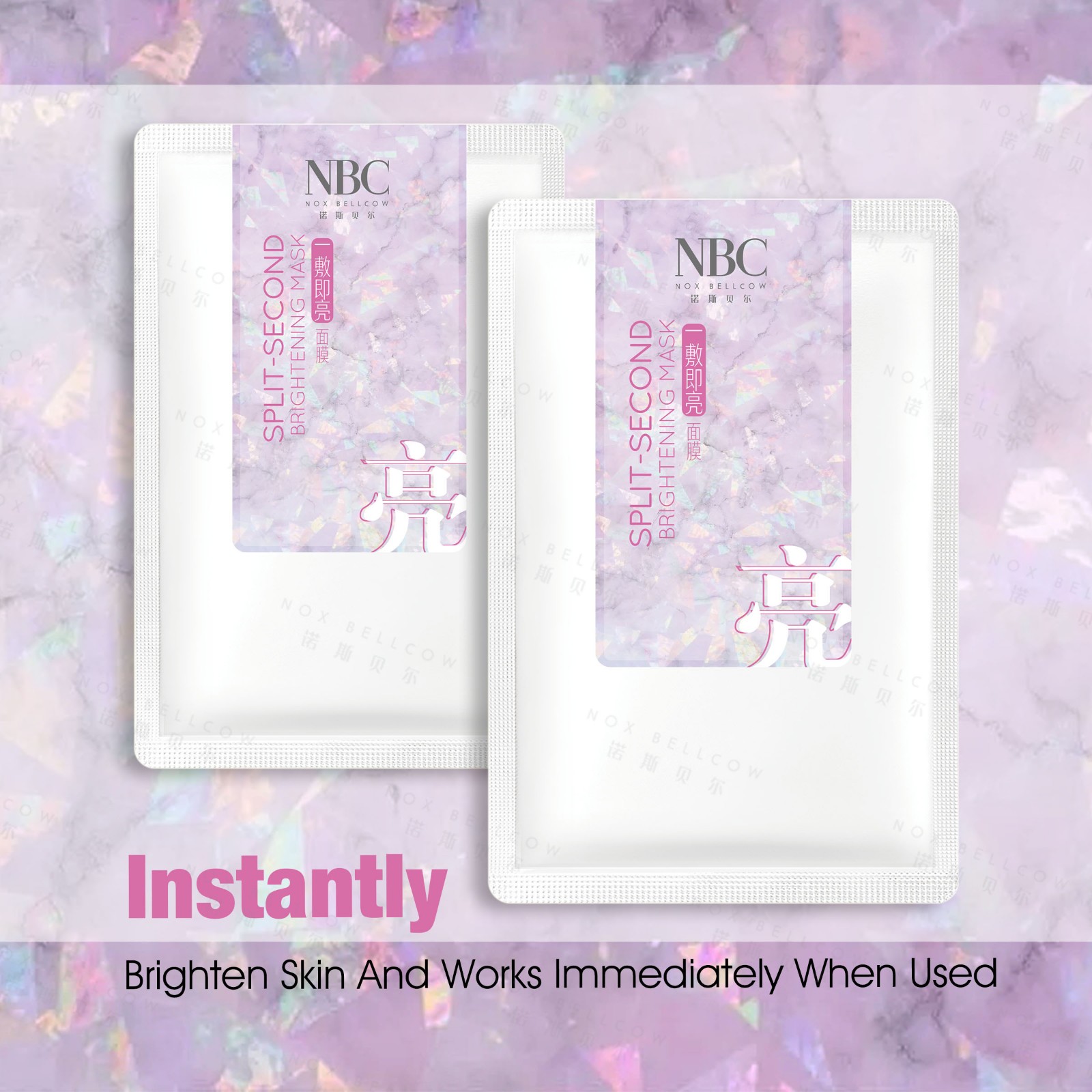 NBC Advantage:
Quick effect. Brighten skin instantly and immediately.
Usage Suggestion: