Spring is coming, rivers and lakes are melting, and everything comes back to life. Meanwhile, it's also the time for girls with sensitive skin in the season — Spring, which extremely tends to cause skin allergy.
There are many factors that cause skin allergy:
Pollen, mites, increased UV in the spring, dry weather, and the recent emergence of a "mask face". All of these can be causes of skin allergy, making the skin extremely prone to dryness, acne, redness, and destruction of the cuticle.
Skin allergy results in the hot feeling of burning, sense of piercing pain, itchy and tight feelings, in addition to appearance not good-looking. Consequently, girls suffer a great deal unspeakably.
In Spring, girls should show beauty together with various flowers, instead of being troubled by skin allergy.
If you would like to solve skin problems, please focus on our products. With these treasures, you are able to be in a high mood even with sensitive skin.
To take care of sensitive skin, you need to select products containing natural plant extracts.
Cannabis Sativa Soothing Series is a skincare product with medicinal cannabis as the core ingredient.
Rich in cannabidiol and a variety of minerals, as well as a high proportion of essential fatty acids, hemp extract can provide the most natural care for skin given its anti-inflammatory, anti-aging, and assistance in healing skin damage and antioxidant effects.
How much do girls know about cannabis sativa skin-care products?
In recent years, various countries have grown industrial hemp, which is non-toxic (or low toxicity). These industrial cannabis (THC<0.3%) are considered to have no drug use value, so they can be used in textile, food, medicine, sanitation, commodity and cosmetic domains.
Industrial hemp doesn't contain a narcotic component, which has ever been released by the world health organization, confirming that the material does not pose health risks or abuse. You can be sure to use it.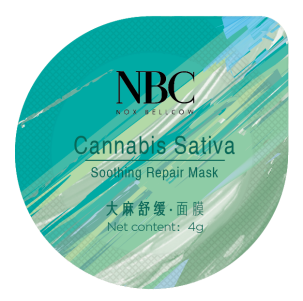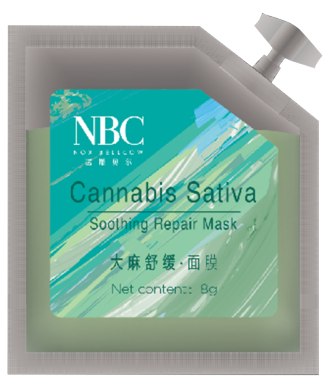 Cannabis Sativa Soothing Repair Mask and blister-packaged masks, with cannabis seed oil and cannabis leaf extract as the core ingredients supplemented by sweet almond oil, sodium hyaluronate, and tocopheryl acetate, have the effect of soothing anti-inflammatory, preventing acne, repairing skin barrier, nourishing and moisturizing skin. Meanwhile, masks are blister-packaged, which is transparent and more intuitive for you to see the product.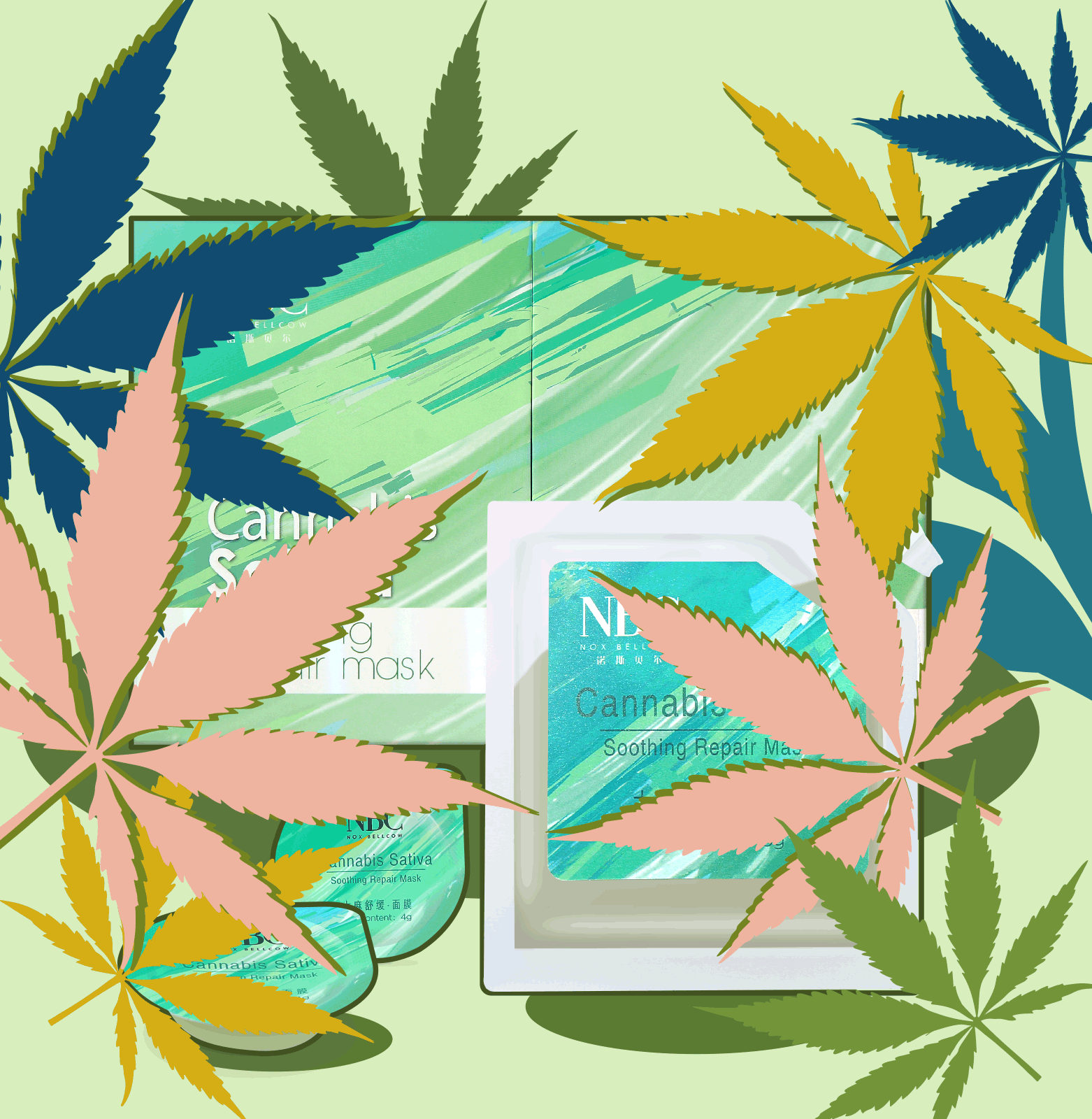 The product has unique and portable cc-bag packaging design, with two dosages for one bag, so it's suitable for lovers/girlfriends to share together.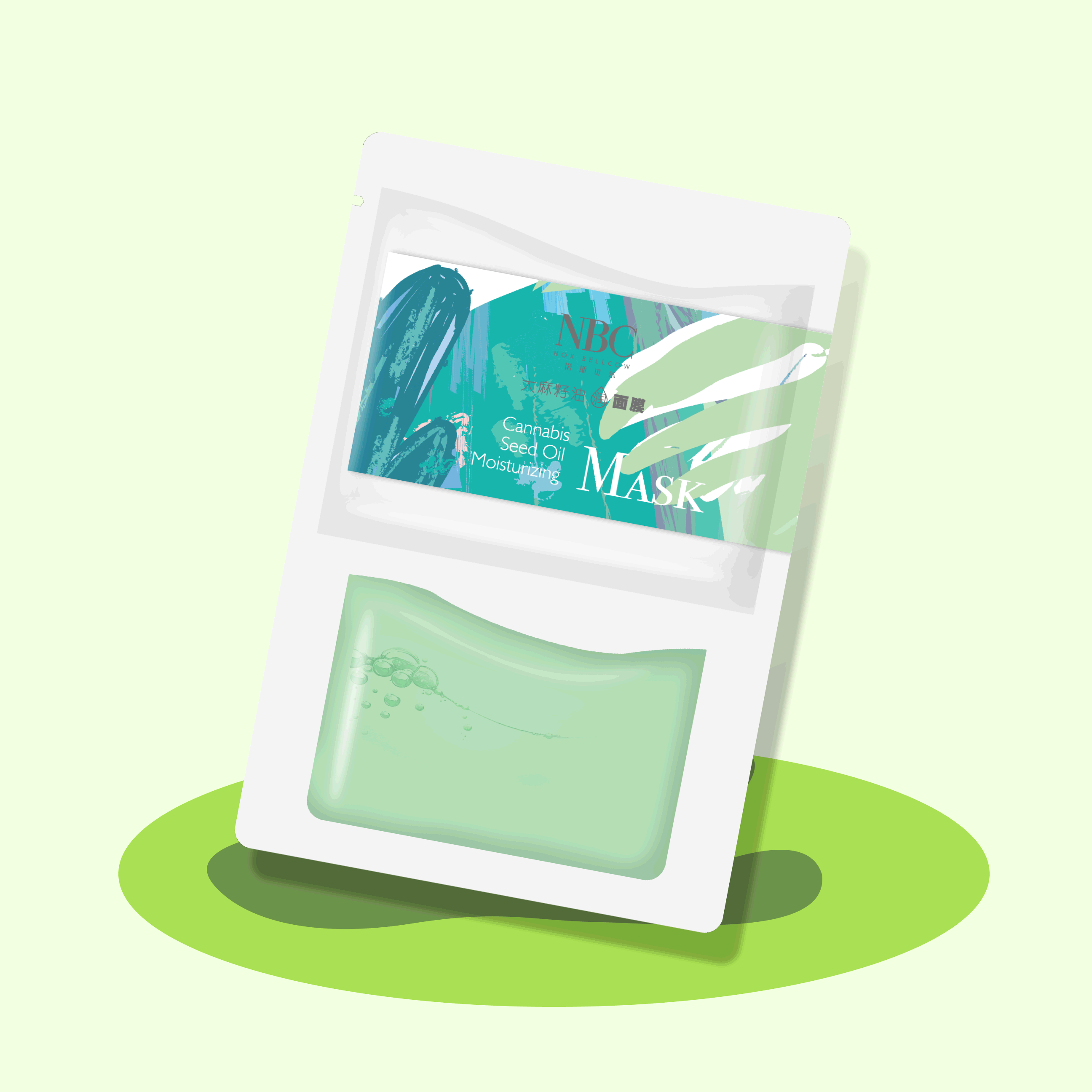 The blister-packaged mask, with small and portable capsule packaging, is convenient and efficient for you on a sight-seeing or business trip, for it can be used one at a time.
The series of cannabis facial mask has broken through compared with the traditional moisturizing facial mask, for it can replenish oil in addition to water regarding dry skin.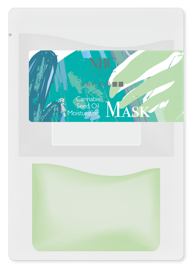 Its upper layer is oil and the lower layer is a hydrating mask. Fresh cannabis seed oil, paired with a soft hydrating mask, is an antioxidant that prevents inflammation, dryness and aging.
Meanwhile, the structure of double membrane separation can perfectly preserve the fresh activity of cannabis seed oil and avoid the destruction of nutrients.
Cannabis Sativa soothing repair essence oil takes cannabis seed oil and cannabis leaf extract as the core ingredients, supplemented by squalane, meadowfoam seed oil and peppermint essential oil. The essence oil contains a variety of skin-care nutrients.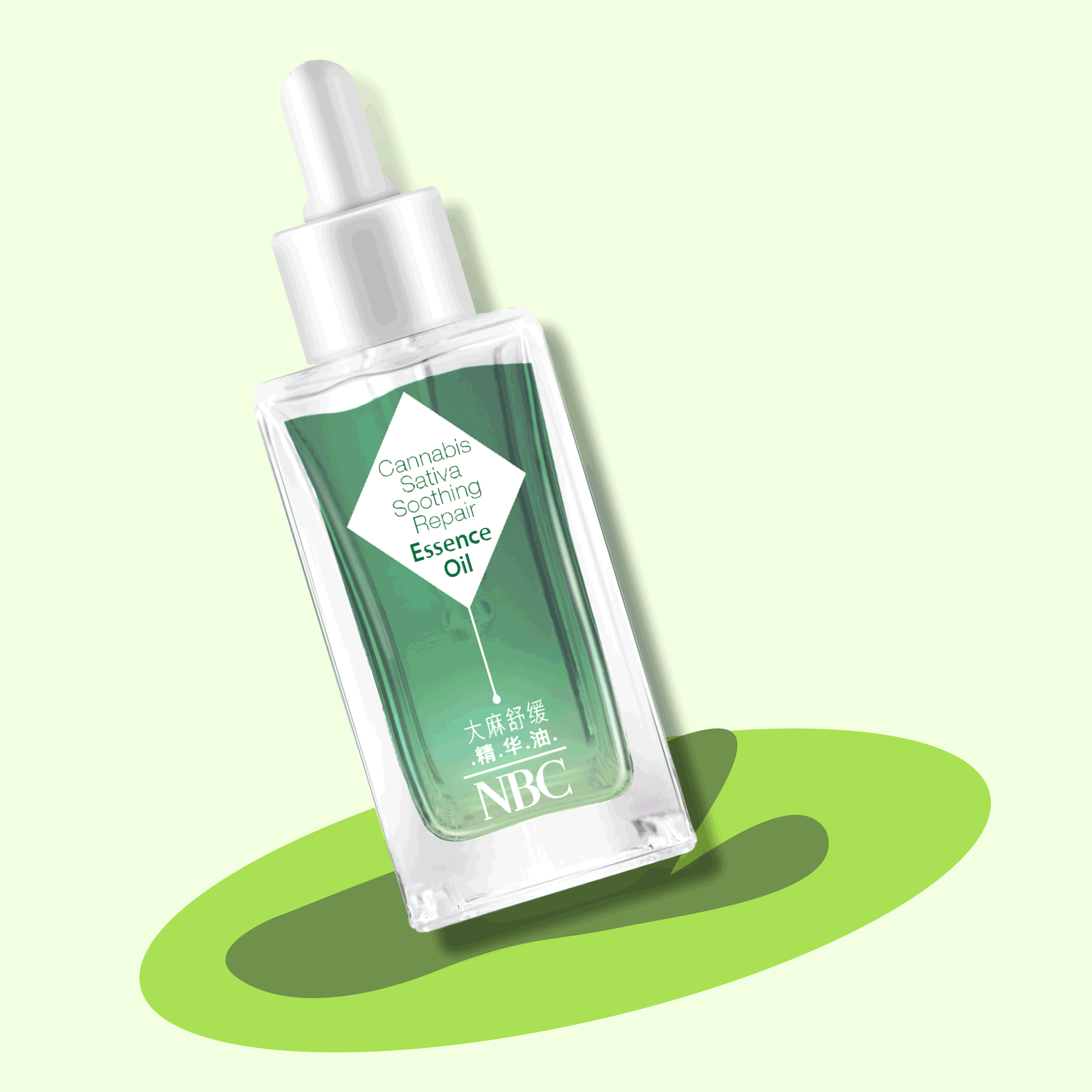 It can make skin soft, smooth and elastic, and have antibacterial and anti-inflammatory effects by soothing dry skin, maintaining long-term moisturizing and nourishing, and improving natural skin defense.
What's more, due to multiple effects, it can provide you with meticulous skin soothing and repairing by carrying on the whole body care.
Winter has gone, and spring has come. Let's keep away from sensitive skin from now on. Hope what comes to us as expected is not only spring, but also everybody with perfect skin! After possessing the Cannabis Sativa Soothing Series, you can be in a high mood even with sensitive skin.