Nothing pleases a woman more than having a fresh and glowing face. And what if we told you that you can achieve this effect without having to hassle through so many beauty products, wouldn't that be amazing? Absolutely wonderful! You can skip a lot of steps and efforts in your skin care regime by only adding cleansing wipes in it. It not only cleans your face and makes your face fresh, but it also does no harm to your face.
How to Use Cleansing Wipes in the Right Way
Cleansing your face after a long day becomes an unpleasant task as it is. You feel so tired to even lift a finger that doing your skincare routine seems impossible. In days like these, facial cleansing wipes become our saviors.
- For light make-up
If you are wearing light make-up, the cleansing wipes are enough to clean your face nicely. Start with your eyes and lips and then move to the other parts of your face.
Use as many wipes as you need. Be gentle while you are cleansing, it's your delicate face after all.
- For heavy make-up
If you are wearing heavy make-up, just using facial cleansing wipes would not be enough. You will have to clean your face afterward with a cleanser. The crux of using cleansing wipes while removing heavy makeup from your face is using more wipes than you think is needed. You might think that your face is clean but it is not. A heavy base foundation is not so easy to remove because the specialty of makeups is to be long-lasting. You'll have to use 3-4 wipes on the same area of your face to get rid of the make-up completely. In addition, one mistake that most people ignore is forgetting to clean their hairlines and necks. Because you have put makeup in both these areas and even if they are not a part of your face majorly, they are a part of your body and you need to take care of it as much as your face. Remove makeup from those portions with facial cleansing wipes and when you are done with this part, use face cleanser to get rid of the last traces of makeup.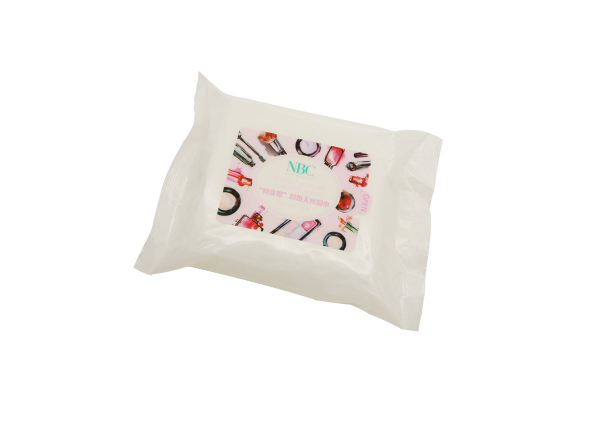 - When you are on go
Facial cleansing wipes are most useful when you are on the go. It is not always possible and convenient to carry all the skincare products along with you, but it is also not acceptable to leave your face with layers of pollution, dirt, and dust. If you don't clean your face on time, your pores can get clogged, you may get pimples and unclean face leads to faster signs of aging. Thus, keeping the handy and a tiny packet of facial cleansing wipes is a must when you are out. Use at least 2 or 3 pieces at a time to get rid of all the dirt particles from your face before you go to bed. This won't just remove makeup and dust from your skin but will leave it fresh and glowing too.
Facial wipes as mentioned above remove the top dead skin layer and don't let the pores to clog which is thus the real reason for skin irritation and acne growth. Wipes don't irritate or give a burning sensation like other cleansers and scrubs do, making it easier for you to use. Just soak the wipe cloth in cold water, place the wet cloth on your face and pat gently. Take another piece of the wet wipe and gently buff the face.
The Benefits of Facial Cleansing Wipes
- Exfoliating
Facial wipes are made with soft cloths which take away the top layer of dead cells from our skin without irritating it. Using the wipes every day is the best way to exfoliate your face on a daily basis. Rub the wipes on your face in a circular motion to get the best exfoliation.
- Cleaning
Facial wipes are preferred over conventional ways of skin cleansing because the wipes not only remove the makeup but they also remove any outside particles from the skin.
Any kind of impurities, pollutants, dead cells, dust particles etc. are finely buffed away leaving the skin completely empty. So when you apply any skincare ointment on your face after cleansing, such as serum, face cream, and toning location, the cleansing wipes help your skincare product goes deep into your skin, making your face glow and gets healthier.
- Removing make-up
Removing makeup especially heavy make-up is not easy. Sometimes our best makeup removing products fail to give us thoroughly cleansed skin. Facial cleansing wipes can help in situations like this. Just use as many as you can till your face feels clean and fresh.
Conventional make-up removing products may not give you that satisfaction because they only remove make-up from the upper of skin and they don't clean the skin from inside as wipes do.
- Making the skin smoother and brighter
This is perhaps the best part of facial wipes. What could you want more from a skincare product which not only cleans your skin but make it more beautiful too?
Due to the exfoliating properties of the wipes, the wipes rejuvenate the skins on a daily basis and let our other skin care products work more intensely to make our skin glow. They improve the skin complexion by removing debris and dead cells and make it smooth.
- Being able to work with any type of cleansers
This is one of the best things about cleansing wipe. You can use them with any cleansers to achieve a perfectly cleansing effect. In addition, the wipes are reusable. Just wash the wipes nicely after using and dry them up, but remember don't reuse the wipes alone as they won't be having any glycerin or cleansing liquid to clean your face.
Get yourself a pack of facial cleansing wipes right now to get clean, fresh and beautiful skin effortlessly.