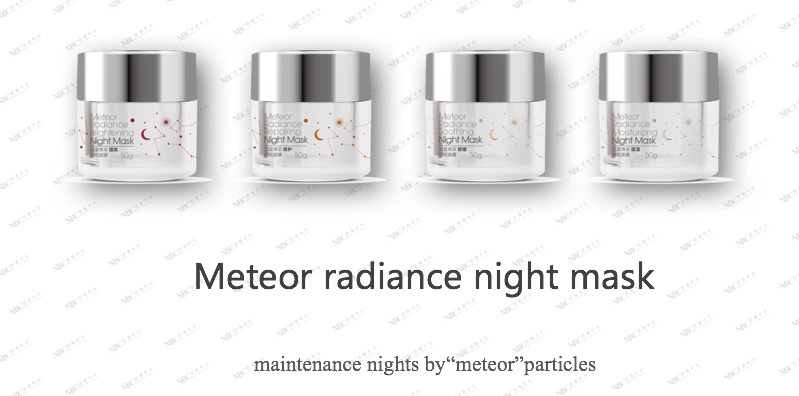 Night sleep is the best time for skin renewal,
maintenance and collagen synthesis.
Night mask can effectively relieve physical and mental fatigue and promote skin's metabolism at night.
During the period when skin cells are in the most active state,
the use of meteor radiance night mask series can provide double skin care effect to make skin plump and refreshing.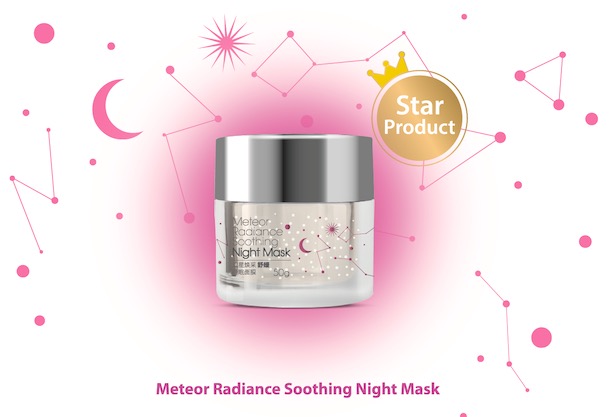 Selling Points:
1、Light pink transparent jelly gel texture, distributed in countless white soothing particles
2、Each meteor gathers centella asiatica, shea butter and other phytoremediation soothing energy
3、Repairing and soothing plant ingredients – Flora-Guard, compound safflower, gardenia, chrysanthemum morifolium, prunus mume
4、Quickly and effectively relieve sensitive and inflamed skin, restore skin luster and clear, make skin really soothing and tranquil