NBC sheet mask manufacturer is a reputable company that offers private label and customized facial masks. According to the various functional requirements of the client, various active ingredients are used to give the ideal skin care function, such as moisturizing, relaxing, anti-aging, firming, mending, and whitening. We help you grow your brand in the international skin care industry by producing skincare items under your private label and creating personalized sheet masks.
What's NBC Brought for You:
Many face masks include exfoliating, clay, gel, and sheet masks. Your unique skin type or condition is treated with facial masks. The face mask helps moisturize your skin if it is dry. The mask will reduce inflammation and calm irritated or red skin. This facial mask might assist in removing pollutants from congested and greasy skin.
Questions to Ask Yourself Before Choosing anyFacial Mask Manufacturer:
What precise skin result (hydration, fewer acne, smaller-looking pores, etc.) are you aiming for?
Which active substances work best to get that result?
Is it important how the mask is made?
Do you have any concerns regarding packaging that is eco-friendly or sustainable?
Do you want to confirm that this product doesn't include animal byproducts or involve animal testing?
Is this item safe for your skin type and sensitivity and free of allergens?
Do you believe the company that made this mask?
Has this brand lately been the subject of a recall?
Fits this mask into your price range? What sort of value do you receive for your money?
What's So Special About NBC Face Masks Manufacturers Products?
utilizing only organic and natural materials
GM ingredients, parabens, phthalates, synthetic colors, perfumes, or other contentious chemicals are not included in our organic skincare products.
Develop a special recipe that is tailored to your needs.
According to your products and clientele, customize your aromatherapy.
The benefits You Get from NBC Facial mask are:
Relax Your Skin:
Face masks have benefits beyond merely enhancing the general look of your skin. They may be quite therapeutic as well. A face mask may uplift your spirits by awakening your senses when it is infused with scented essential oils like mint and rosemary.
Clean Your Skin:
Daily cleaning helps clean your skin by clearing its surface of dust, oil, makeup, and pollutants. Masks are fantastic at facilitating this more profound cleansing procedure, which improves the look and feel of pores.
Reducing Skin Pore Size:
Using a mask that contains kaolin or bentonite clay can help to eliminate debris and soak up extra oil. Additionally, it will assist in removing the accumulation of dead skin cells that develop on our skin. Your pores will seem smaller and tighter when you clean out all the dirt and debris from the top layer of your skin.
Glows Your Skin:
Face masks can help promote blood circulation, particularly ones with tingling mint. The removal of the mask and the drying and hardening of the mask on your skin causes the blood vessels to dilate.
Steps to Use NBC Facial Mask:
1. Apply a thin layer of the mask to your face.
2. Let it dry for a few minutes.
3. Remove the mask by gently peeling it away.
4. Rinse off your face with cold water.
5. Apply a moisturizing cream or serum to your face.
6. Enjoy your beautiful, healthy skin!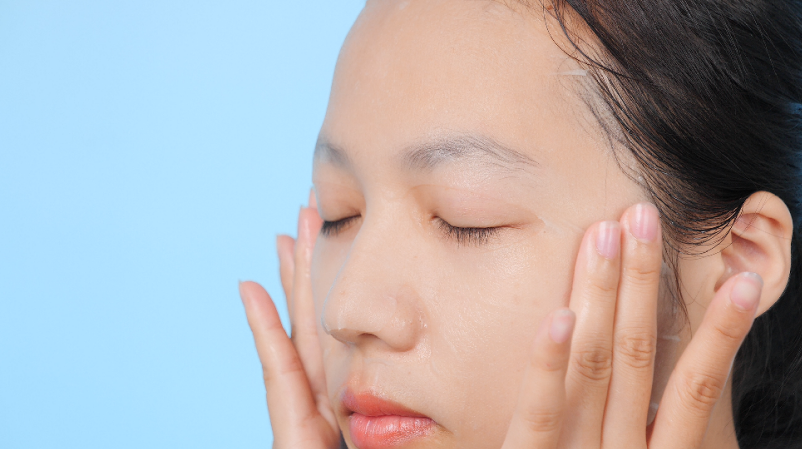 What are Cares?
Topical skin care products can help address skin concerns like dryness, dullness, and fine lines. At-home treatments shouldn't replace professional care, however.
Severe skin conditions, such as acne and eczema, may require the help of a dermatologist. If you aren't seeing improvements with at-home products within 1 to 2 months of use, consider making an appointment with a dermatologist or doctor.

Stop use immediately if you experience side effects, like:
burning
stinging
rashes
irritation
redness
inflammation
If symptoms persist, seek the help of a qualified professional.
NBC Providing Top Quality Face masks:
Our business provides high-quality Facial mask manufacturing services using original formulas. We also provide printing, design, and packaging. We have a wealth of success producing facial masks for significant clients; therefore, we can provide you with intriguing concepts and exceptional quality. We are a leading manufacturer of facial masks with a wealth of skills and knowledge.