Try our hydrogel facial masks that can store water in a high concentration, typically around 80%. To moisturize and nurture your face, NBC offers you the top hydrogel facial masks. On days when you want to hydrate and nurture your skin, our hydrogen face masks are the ideal choice because they are manufactured with natural components.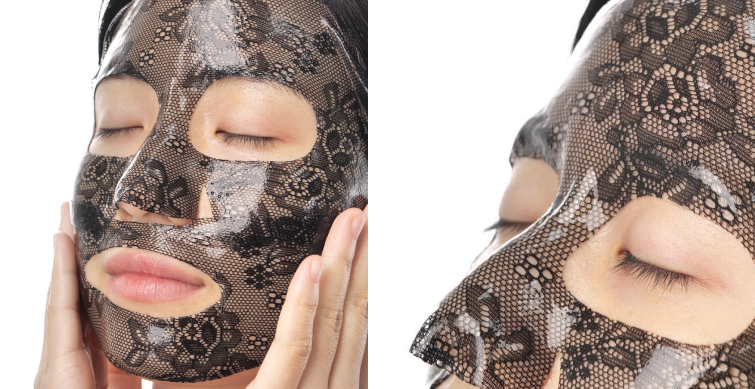 Your skin won't become dry after using it; even people with the most sensitive skin may use it! So, this hydrogel face mask is ideal for you if you have dry skin issues and want something soft but still practical. Numerous issues, including redness, irritation, and even acne, can be brought on by dry skin. But with this mask, you'll get not only the necessary moisture but also the nutrients to keep your skin looking smooth and healthy!
Let's Look At Our Top Hydrogel Mask Manufacturer For Moisturize Skin
1. Salicylic Acid Hydrogel Mask: Salicylic acid is a natural anti-inflammatory that can assist in moisturizing and nourishing your skin. Salicylic Acid Hydrogel Facial Masks contain natural components,including ascorbic acid, cucumber extract, and licorice extract. This mask is ideal on special days when your skin needs to be moisturized and nourished.
2. Polysaccharide Hydrogel Mask: Polysaccharide hydrogels are created by combining a range of organic substances to produce an efficient mask that hydrates and nourishes the skin. Hyaluronic acid, collagen, and elastin are used to make this mask. It is simple to apply on dry skin.
3. Glycolic Acid Hydrogel Mask: Glycolic acid may moisturize and nourish your skin while acting as a natural antiaging agent. Lactic acid, glycolic acid, and cationic salts are used to make this mask. This hydrogel face maskis the most acceptable method of hydrating your skin.
4. Lactic Acid Hydrogel Mask: On days when you need to moisturize and nurture your skin, the lactic acid hydrogel mask is ideal. Lactic acid, cucumber extract, and licorice extract are combined to make this mask. The use of this mask is ideal for dry skin.
5. Collagen Hydrogel Mask: Collagen hydrogel facial mask is a mask that effectively hydrates and nourishes skin by combining various natural components. Hyaluronic acid, elastin, and gelatin were used to make this mask. It is simple to apply on dry skin.
Benefits You Get from Our Hydrogen Facial Mask:
The moisturizing sheet mask hydrates dried skin and boost moisture levels, leaving it soft and smooth.
The mask may be worn every day of the week and is soft enough for even the most sensitive skin.
Thanks to its unique hydrogel composition for optimal absorption, it leaves dry skin with a smooth, hydrating finish.
Provides the skin with long-lasting moisture and nutrition, assisting in maintaining its youthful appearance.
Facial masks moisturize the skin and provide results that have been tested and proven.
Eyebrows, lips, and nose will be moisturized and nourished, giving them a softer, smoother appearance and feel.
After being applied, the face mask molds to your skin and seals in its moisturizing agent for the optimum absorption of the advantages that have been clinically proven.
Whether you want to cure acne, reduce inflammation, or enhance your complexion, a hydrogel mask is the best solution to achieve your skin goals; since they are highly concentrated and enhance absorption, hydrogel masks are excellent for your skin since they serve as a targeted therapy for any regimen.
Top Ingredients to Benefit Your Skin
Following are the ingredients included in the NBC Hydrogel Facial Mask
Water
Salicylic acid
Cucumber extract
Licorice extract
Collagen
Elastin
Hyaluronic acid
Cationic salts
Glycolic acid
Lactic acid
Ascorbic acid
Xanthan Gum
Dipropylene Glycol
Hydrogenated Castor Oil
PlukenetiaVolubilis
Sucrose Cocoate