2020 sees China's society and economy stricken in an unprecedented way. During the special period, the strength of Chinese brands has played a key role in economic recovery and social construction, enabling the world to witness the influence of Chinese brands. On May 10, the 4th "Chinese Brands Day", China Council for Brand Development as well as China Appraisal Society held an online "2020 China Brand Evaluation Press Conference" in xinhuanet studio. Among the list released are NBC together with other famous brands such as Moutai, Gree, and Wa Ha Ha.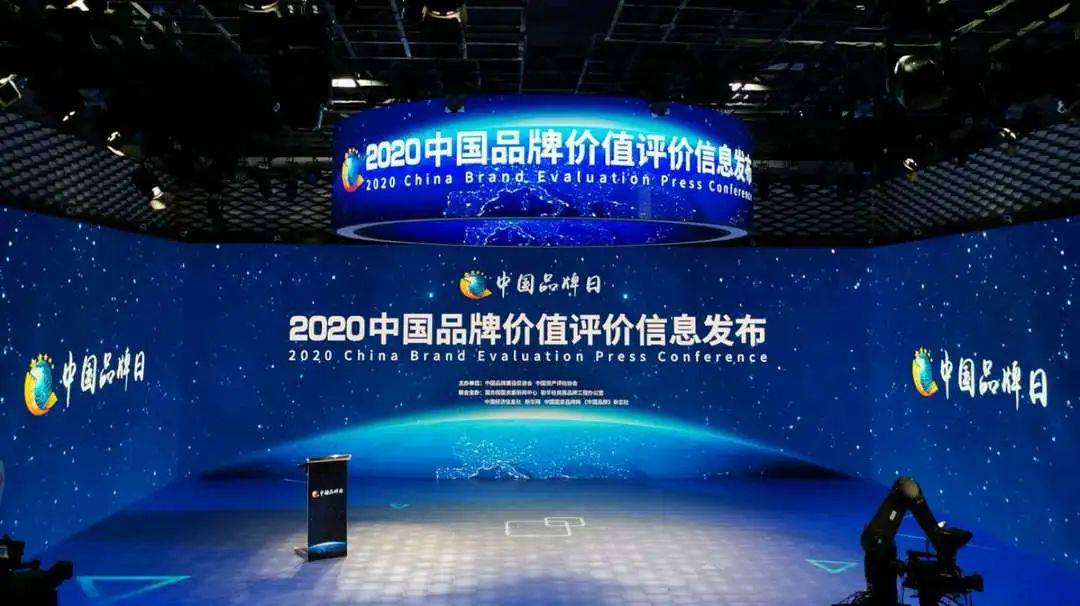 2020 China Brand Evaluation Press Conference
Since 2013, the brand evaluation press conference has been held for seven consecutive years. It's learned that this year's participation requirements are quite high, and the number of brands for application has reached 830, of which 564 brands were selected standing for leading enterprises in all walks of life, including 15 brand categories in the energy and chemical industry, the light industry, the textile and clothing industry, etc. Despite facing the double test of high standard and more competition, NBC has still been on the list with brand strength 654 and brand value 1.25 billion, confirming its leading position in the cosmetics industry.

Figure: 2020 China's brand value list (the group of light industry)
Key value of the manufacturing industry lies in brand innovation ability, which is the main reason why NBC stands out from numerous brands. Since its establishment, NBC has been committed to building a complete but transparent industrial chain — the whole process from raw materials to consumer experience, and has always taken scientific research technology as its "motivation". At present, NBC has built a research and development team of more than 200 employees. In order to take more advantages of research and development, the Company has actively partnered with well-known expert group in South Korea to set up an NBC research institute. In addition, NBC has also cooperated with a number of specialized colleges and universities in China to conduct industry-university-research cooperation. What's more, it has had deep collaboration with well-known institutions in Japan, Europe and the United States, so that new innovations spring up constantly, keeping being at the leading edge.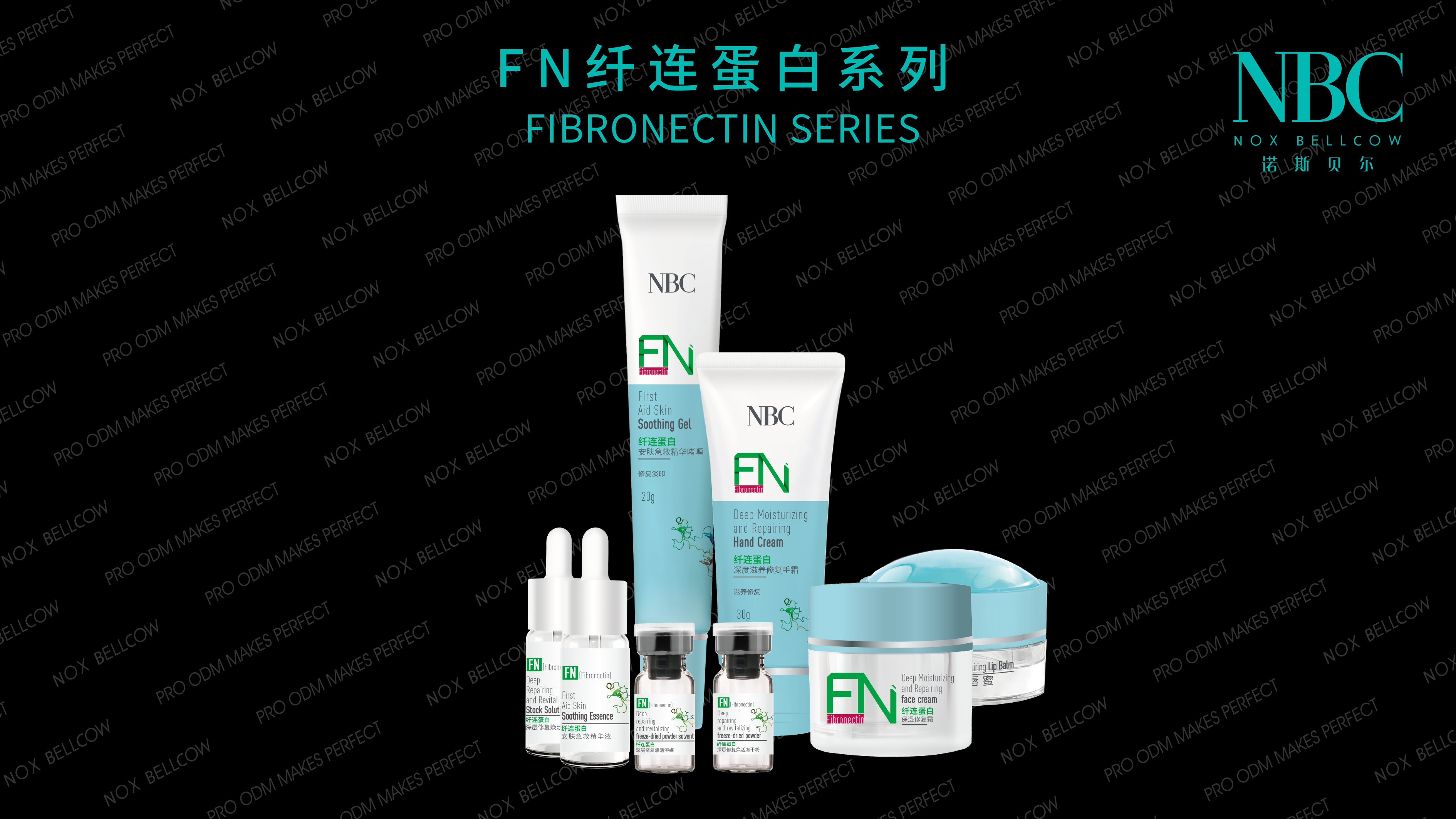 Figure: FN Fibronectin Series
Development of NBC is closely linked with innovation. For example, it has ushered in an era of "Double Lifting" mask, developed Corallina Soothing and Protecting Series specifically for sensitive skin, and Balance Care Prebiotic Series by the use of biotechnology, as well as extracted FN Fibronectin rivaling in the repairing capability of EGF. On the premise of meeting consumer demand, NBC ensures that developed products are safer and more efficient by providing a set of effective and feasible skin care program for consumers. Meanwhile, NBC has promoted the development of cosmetic manufacturing to a standard of high quality.
Nowadays international exchanges have become the norm, so more and more Chinese brands have become shining calling cards for Chinese manufacturers to go global by sharing their R&D technologies and achievements with the world. As the No. 1 cosmetics manufacturer in China, NBC has participated in many international exhibitions such as in Cosmoprof Asia and COSME TOKYO and brought the latest research and development results, showing the world extraordinary strength of Chinese manufacturing.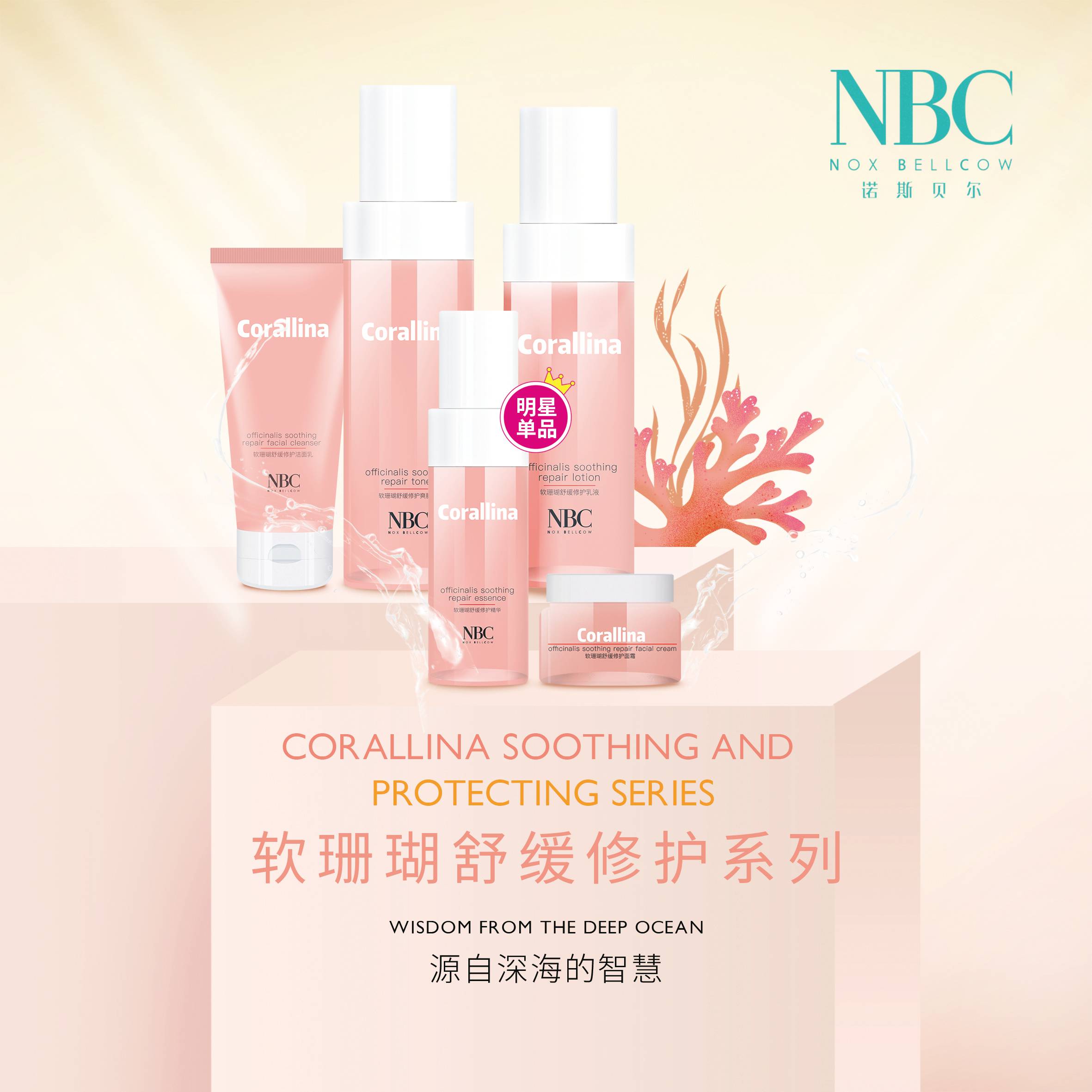 Figure: Corallina Soothing and Protecting Series
Brand value is not only a specific number of brand premium and market value, but also a reflection of consumers' and industry's recognition of a brand. NBC has been selected on the brand value list, which is the embodiment of brand value and also the result of the industry consensus. In the future, NBC will continue sticking to the policy of "made in China" featured with R&D and innovation, enabling the world to give ear to Chinese brand innovation.