At night, some people in cities where all seemingly keep silent, are just beginning to lead their own lives — working overtime, watching TV series, taking part in parties... Such people burning the midnight oil are always telling themselves why they have to do so.
You will be in a high mood while staying up late sometimes; you feel excited during all nights when always staying up late. We all know the harm of staying up late to us, and we bet on going to sleep early. When darkness falls, however, we will get refreshed again.
Accompanied with staying up late are some inevitable problems, especially more about our skin.
The Harm of Staying Up Late to Skin:
❶ It leads to a water-oil imbalance in skin, consequently causing increased oil secretion and poor water-retaining property.
❷ It slows down the skin's epidermal blood circulation, making skin become dull yellow, lack of luster.
❸ It can make skin become coarse without luster and make pores bigger and bigger.
❹ It can produce increased sebum and block pores, causing blackhead and blain to grow thereby.
❺ It can make the blood around eyes not circulate, resulting in blood deposition and the formation of dark circles. If you always keep your eyes on the screen of an electronic device for a long time, the radiation from the screen will accelerate the evaporation of moisture from eyes, resulting in fine lines.
Yet please rest assured, I am not here to advise you to go to bed early, instead, I am here to escort you at the time of staying up late!
So how should we protect and nourish skin while you staying up late?
1. Moderately Clean Your Skin
A variety of problems tend to occur while you don't clean skin properly such as acne, acne, pimples and coarse skin.
2. Massage Your Skin Moderately
Massage can nourish skin by promoting skin blood circulation and accelerating waste removal.
3. Moisturize Your Skin
Moisturizing skin can alleviate skin problems caused by staying up late such as dryness, rough skin, and abnormal oil secretion.
If you would like to enjoy life at night as well as possess perfect skin, we will help you to solve such a problem — the overnight refreshing series are exclusively for you getting used to staying up late.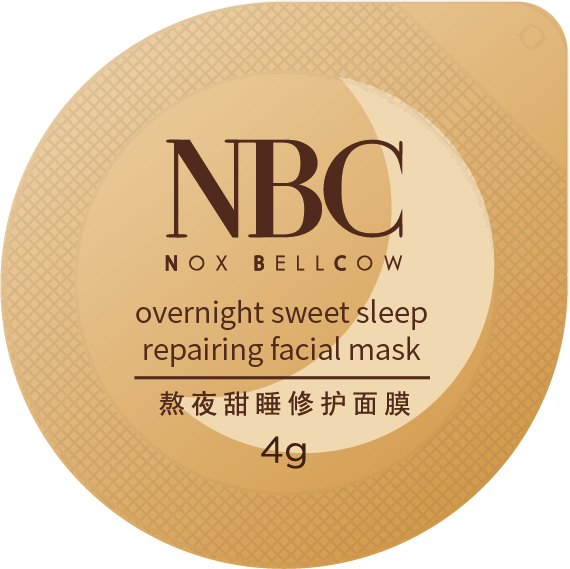 Overnight Sweet Sleep Repairing Facial Mask: Oil-controlling and Skin-repairing
It will continuously transmit nutrients into skin during the night, and you can go to sleep directly after the mask is applied to your face, for the mask is not stuffy, with no need to wash it.
Overnight Repairing Eye Cream:Fighting Off Dark Circles and Presenting Bright Eyes

With its own "electric small motor", the smart eye cream can massage and pour repairing energy into the skin around eyes, making you fall in love with it. As long as you stick to using it, both fine lines and dark circles will definitely fade.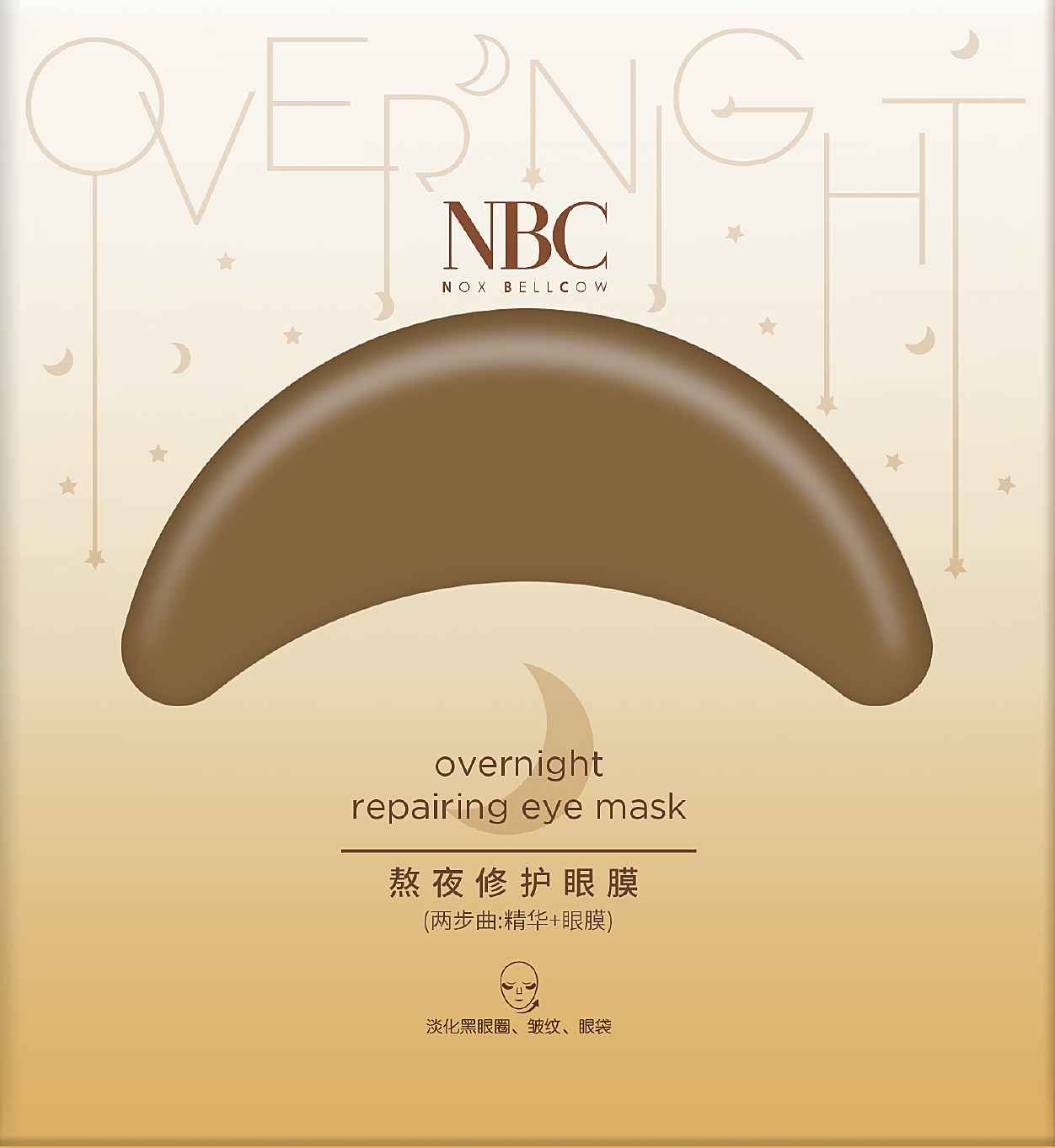 Overnight Repairing Eye Mask:Tightening and Lifting Skin
With high-efficiency overnight repairing essence plus NBC original nano compact eye mask, such an eye mask can lift the eye contour in an all-round way, and keep the skin around eyes look young. What's more, it can make skin around eyes youthful, and you look like sleeping for 8 hours rather than stay up late.
Overnight Radiance Repairing Ampoule:Tightening and Softening Skin
The product makes your skin cool but oily, for it may nourish and glisten skin at the same time. As long as you use it after staying up late, you can immediately get a night of intensive repairing! If you get used to staying up late and have to get up early, the small portable "magic medicine" is strongly recommended. The overnight refreshing product is just for you to protect your skin.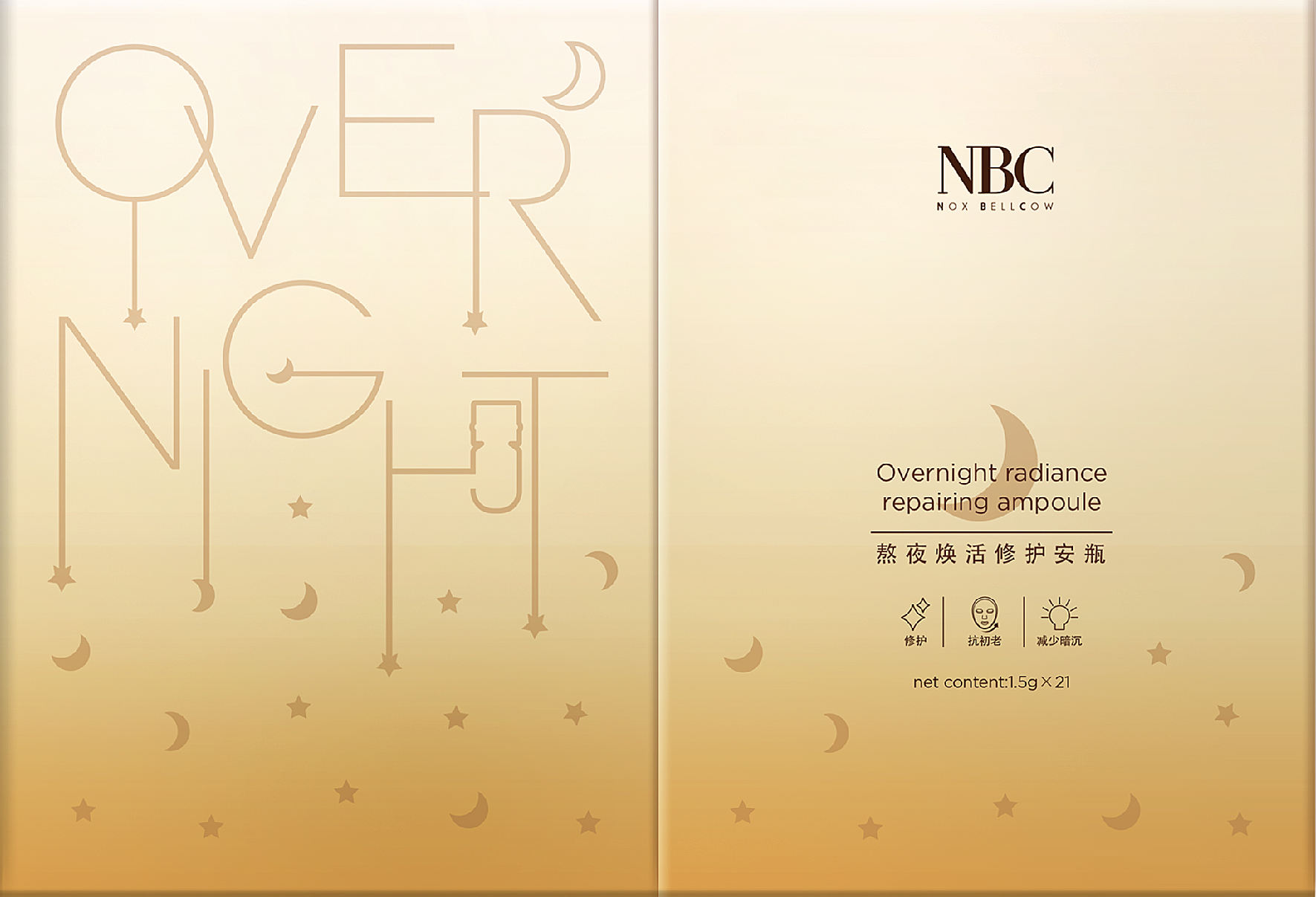 Overnight Multi-effect Repairing Cream:Moist and Bright; Make Skin Glow
When you apply the product, it can make your skin glow no matter how late you stay up, for it is conductive to improving dull skin, and making your skin translucent and supple, just as if you sleep for 8 hours.
Such a "mighty helper" is really beneficial to the group of getting used to staying up late. Come to get the overnight refreshing series! From now on, you can enjoy the longest night, meanwhile, you can present the most beautiful look as well.