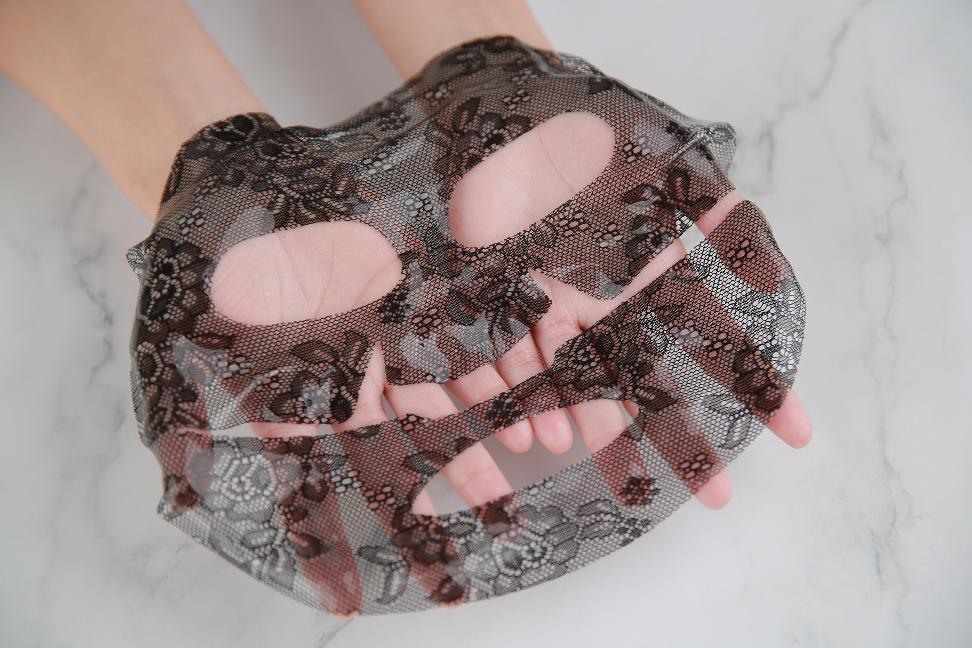 If you are looking for hydrogel face masks to nourish your skin, sit down: you are at the right place. Hydrogel facial mask is made from a water-based gel worn over the face. It is designed to help reduce the effects of pollution and the sun. Trapped water molecules will help improve skin function and reduce fine lines and wrinkles. It will also fulfill the water requirements of the body. NBC is the top brand in the hydrogel mask manufacturer industry. Our cosmetic and skin care products will make you beautiful and healthy.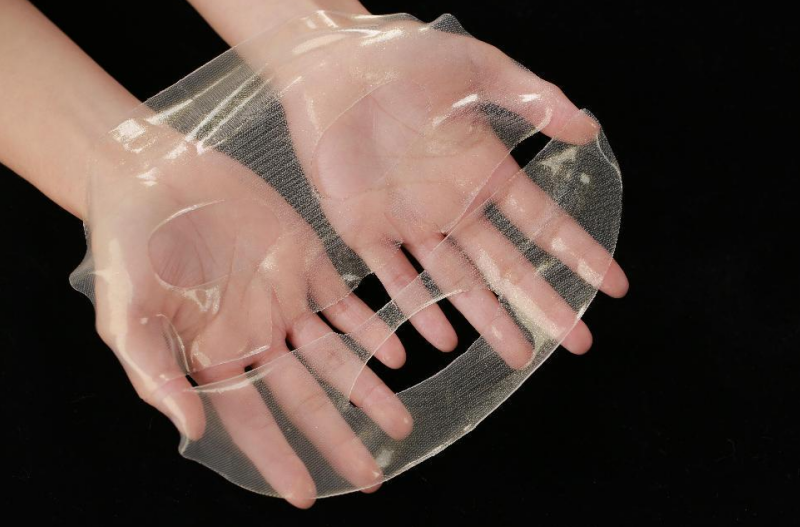 Here are Some Key Ingredients of Hydrogel Face Mask with Their Functions
Water:
The gel has a 95% water content, which is why it can help with the skin's water requirement.
Glycerin:
Glycerin is a natural molecule that is responsible for the hydration of the skin. It helps to keep skin feeling elastic and smooth.
Sorbitol:
Sorbitol is a natural sweetener used in many products as a natural protectant. It is beneficial in improving the skin's barrier function and reducing the appearance of lines and wrinkles.
Sodium Polyacrylate:
Sodium Polyacrylate is a polysaccharide used as a BHA and BHT derivative. It is thought to help improve the elasticity and firmness of the skin. It is also used in the hydrogel mask to help reduce the appearance of wrinkles.
Polyacrylic Acid:
Polyacrylic Acidis derived from acrylic acid. It is thought to help improve the elasticity and firmness of the skin.
Cellulose Gum:
Cellulose Gum is a natural gum that is used as a natural adhesive. It is thought to help keep the hydration of the skin.
Kaolin:
Kaolin is a natural mineral that is used as a natural filler. It is a natural clay found in different places of the world. It helps to reduce swelling and redness in the mouth.
Sodium Hyaluronate:
It is a hydrophilic compound that absorbs sufficient water and provides it to skins. It helps to reduce face dullness and the dying of dead cells. Use a hydrogel facial mask to get rid of dry skin cells.
Coconut Fruit Extract:
It is a great moisturizing agent present in nature with excellent water holding capacity. It strengthens the skin barrier and fulfills the water requirements of the skin.
Aloe Leaf Juice:
It is one of the best skin care ingredients possessing anti-inflammatory effects. It is best for burnt skin, and many dermatologists recommend it for many skin problems.
Calendula Flower Extract:
Calendula is also an anti-inflammatory agent that helps to reduce the inflammation and redness on your skin.
Allantoin:
It is one of the best medication agents for skin care. It helps to cure rough, dry and scaly skin.
Aluminum Glycinate:
It is one of the ingredients obtained from an antacid. This is highly effective for the skin damaged by the UV radiation from the sun. So, treating with a promising hydrogel a suitable mask with Aluminum Glycinateessentialtant.
Truethylhexanoin:
It is the main ingredient in cosmetics like lipsticks and skin care. It is usually used for skin conditioning for fresher skin.
Castor Seed Oil:
It contains fatty acids and ricin oleic acid, the best moisturizing agent. It usually helps to prevent water loss from the skin and helps to deal with dehydration.
Jojoba Seed Oil:
It is one of the best healing agents in many skin care products. Due to its healing effect, it is effective in treating acne and many other skin-related issues. Use our hydrogel face mask to get this essential ingredient for your skin.
Tartaric Acid:
It is an essential oil that is found in grapeseed oil. It helps to improve the elasticity and firmness of the skin. It has incredible results in treating conditions like psoriasis and eczema.
Disodium EDTA:
It is the primary ingredient in most skincare products. It is very effective in treating the appearance of scars and any other skin-related blemishes. It is a powerful ingredient in treating skin conditions like photoaging and age spots.
Sodium Benzoate:
It removes the appearance of Acne and other skin-related problems from the roots. It is also effective in regulating oil production in the skin.
Fragrance:
The fragrance is a natural substance that helps give a product its unique smell. Some of the best skin scents are those composed of natural ingredients.
We Excluded Hazardous Ingredients
Parabens
Silicone
Mineral Oil
Phthalate
Sulfates
Petrolatum
Give Us A GO
NBC Hydrogel Facial Masks are the best skin care products with all beneficial ingredients, excluding those with side effects. Our research team is our pride, and it keeps on bringing healthcare products for you. So, what are you waiting for order your hydrogel mask now?