On December 16 and 17, the 2019 Annual Meeting of Pinguan APP with the theme of "Dynamic Observation" sponsored by Pinguan APP was held grandly. At the new product development forum of the 2019 Annual Meeting of Pinguan APP, Qiu Xiaofeng, vice president (R&D) of Nox Bellcow, attended the annual meeting and shared the theme of "Hotspots and Technology--New Ideas of Nox Bellcow's R&D", bringing Nox Bellcow's insight into the hot formula and technology of cosmetics R&D to the guests.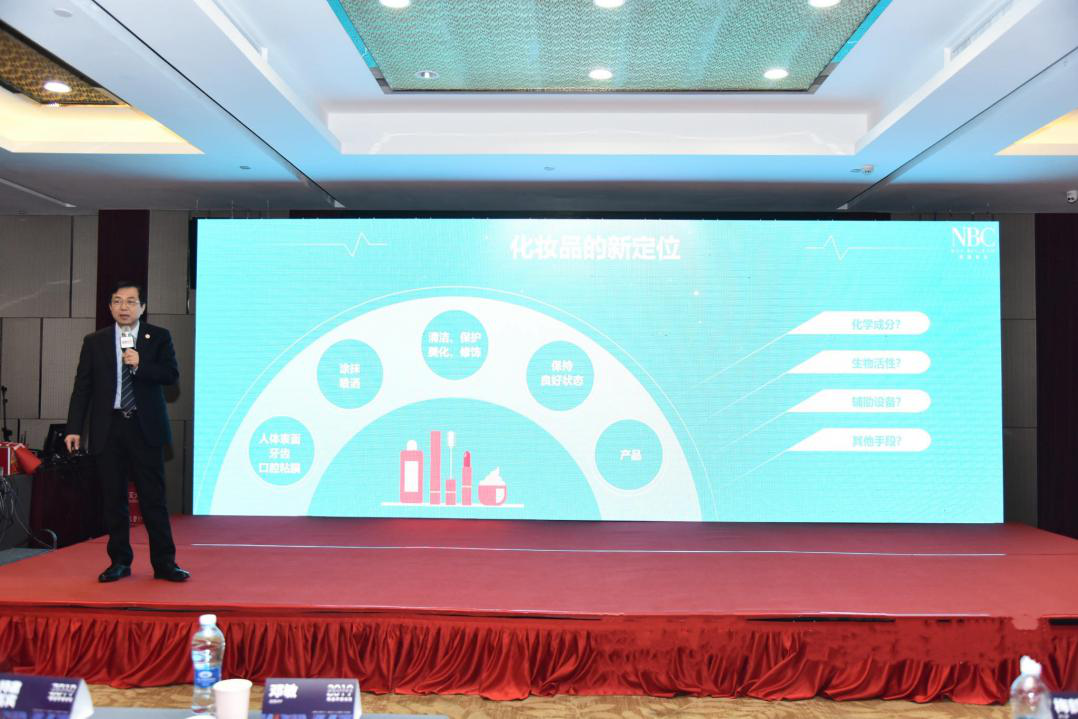 Qiu Xiaofeng, vice president (R&D) of Nox Bellcow, is giving a speech on "Hotspots and Technology--New Ideas of Nox Bellcow's R&D".
New positioning and theme of cosmetics R&D formula
At the beginning of the speech, Qiu Xiaofeng firstly analyzed the new positioning of cosmetics and believed that consumers' demand for cosmetics was upgrading from functional demand to emotional and spiritual demand. Then, Qiu Xiaofeng shared Nox Bellcow's development ideas. Nox Bellcow believed that the main theme of cosmetics in the future as sustainable development.
In terms of research and development, cosmetics enterprises should firstly consider production specifications, raw materials, and product formulas while making the formulas. After considering these three core issues, they should optimize production quantity, packaging design and use feeling. In the new R&D products of Nox Bellcow, the tearless makeup remover is a mild and clean makeup remover that integrates the strategic essentials of sustainable development, adopts tearless formula and passes the chicken embryo testing.
In the information age, environmental, natural and sustainable cosmetics are not only the pursuit of research and development but also the internal demand of consumers. At present, to enjoy a healthy, environmentally-friendly and low-carbon life has become a consensus of more and more consumers in China. To follow the trend of environmental protection and pursue sustainable development in the formula of the cosmetic has become an inevitable development trend.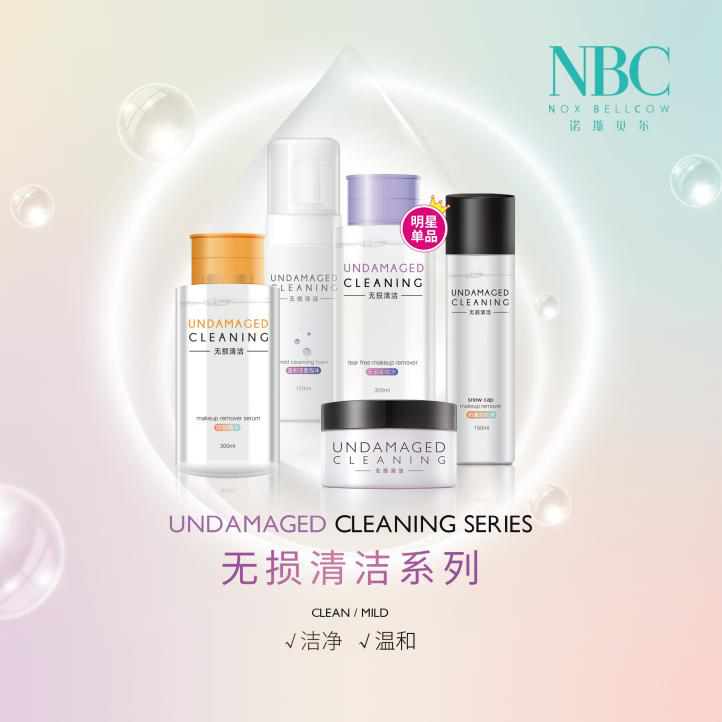 Undamaged Cleaning Series
Two hotspot technologies—Nano-carrier technology and biotransformation technology
In terms of cosmetics ODM R&D technology, Nox Bellcow has always been at the leading position in the industry. Qiu Xiaofeng analyzed two hotspot cosmetics R&D technologies and combined with the latest R&D results of Nox Bellcow to predict the future trend of cosmetics formulas.
Nano-carrier technology is the hotspot, which is discussed firstly. In fact, nanotechnology is not a new topic, but now it has entered a high-speed growth era. In the research and development of nano-carrier technology, Nox Bellcow has entered the "nano" era and developed nano collagen instant mask, nano firming mask and other products. In particular, that nano electrospinning technology is used by Nox Bellcow to make nanofiber materials is one of the most important academic and technical activities in the field of material science and technology all over the world in recent more than ten years.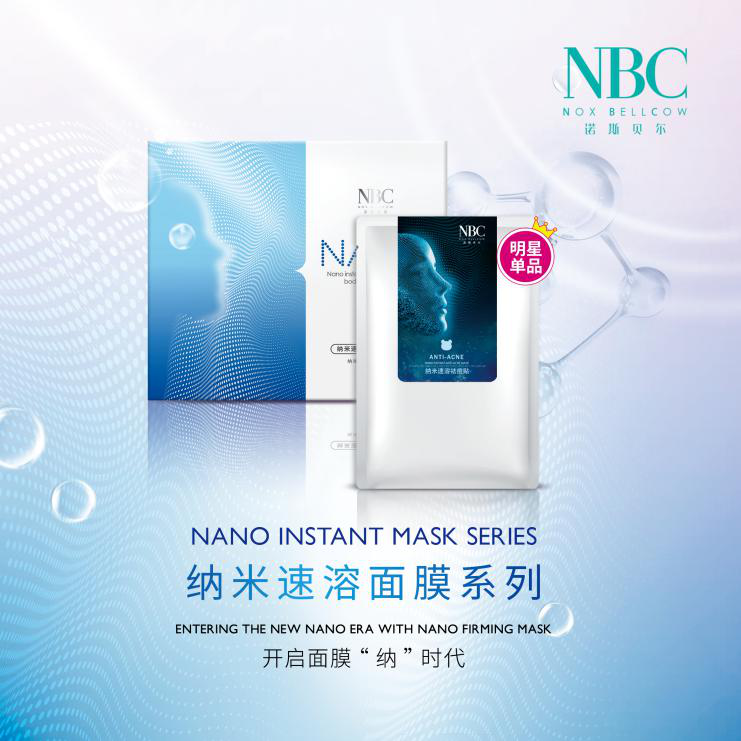 Nano Instant Mask Series
Biotransformation technology is also an important technology developed by the cosmetics industry in the future. There are three technologies: natural extraction, fermented products, and recombinant protein. Recombinant protein/oligopeptide is mostly concerned by Nox Bellcow.
In the practical research and application, Nox Bellcow applies biotransformation technology to microecological products, develops balance care prebiotic series, obtains organisms by using biotransformation technology, adds them to skin care products to maintain the balance of skin flora and helps form healthy skin.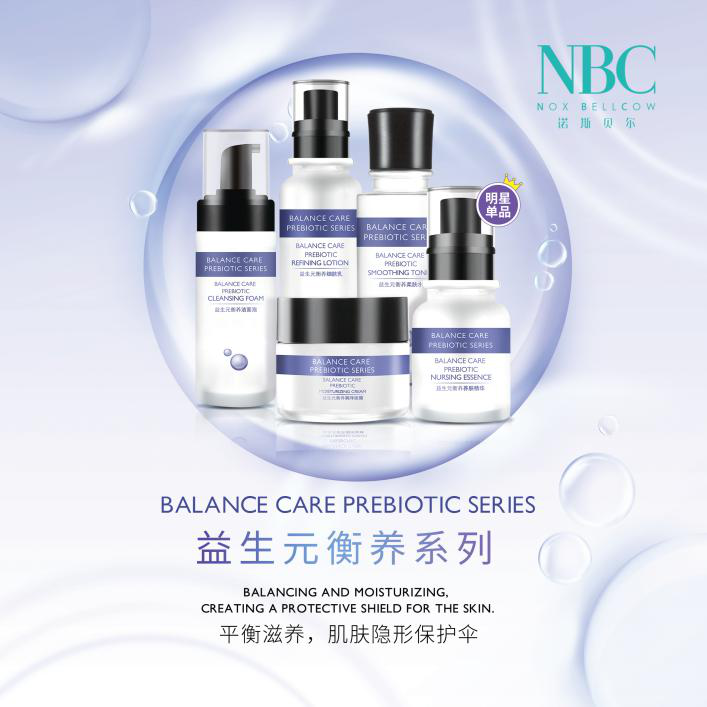 (Balance Care Prebiotic Series)
Observing the industry future dynamically
Qiu Xiaofeng held that in the future, the cosmetics industry will usher in a new era of "smarter" consumers, more "personalized" product demands, more "effective" use efficacy, more "scientific" technology support, more "friendly" to environment, animals and plants and "happier" use of cosmetics. Under such a trend, Nox Bellcow will persist in technical innovation, continue to use sophisticated technologies to lead the industrial development and create a bright industry future.