17th -20th March 2017, Cosmoprof Worldwide Bologna is listed as the largest and most authoritative global beauty fair by the Guinness World Record. As China's TOP 1 comprehensive and powerful skincare products OEM / ODM, Nox Bellcow certainly will not miss this beauty event. Following German beauty show and Russian hair and beauty expo, Nox Bellcow once again beachhead the European market with our star masks, skincare products and wipes. During the exhibition, our Tencel Mask, Hydrogel Mask, Microfibre Mask, Charcoal Black Mask and other star masks, had especially attracted large number of buyers to stop by for consultation and free samples. Customers from Italy and around the world, got to see the quality of the Chinese masks.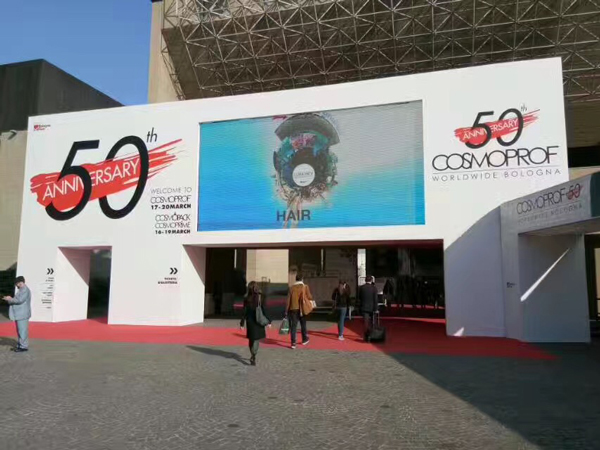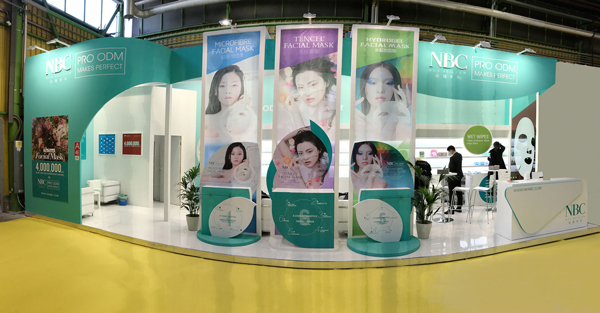 (Cosmoprof Worldwide Bologna - Nox Bellcow's booth PAD.29 A46)
Cosmoprof Worldwide Bologna is our international platform, Nox Bellcow's products had attracted lot of attention
In recent years, China made cloth masks are gradually being accepted and loved by many European customers. The European market proven to be a good opportunity with great momentum, and this triggered more innovative ideas in mask production around the globe. As the ODM leader in domestic mask industry, it is important for Nox Bellcow to choose in participating in this Cosmoprof Worldwide Bologna, so as to further enhance our product's brand name in the European market.
Recently launched, the Tencel Mask is Nox Bellcow's one hot star mask, it has already been recognised in some countries within Europe. In this expo, special features such as "light, thin, transparent;" safe and environmentally friendly of the Tencel mask, had once again gained much concern, and were praised by many European customers. This fully signified Nox Bellcow's R & D innovation in mask is far beyond normal OEM. After all, letting people around the world to have a good quality mask is Nox Bellcow's responsibility!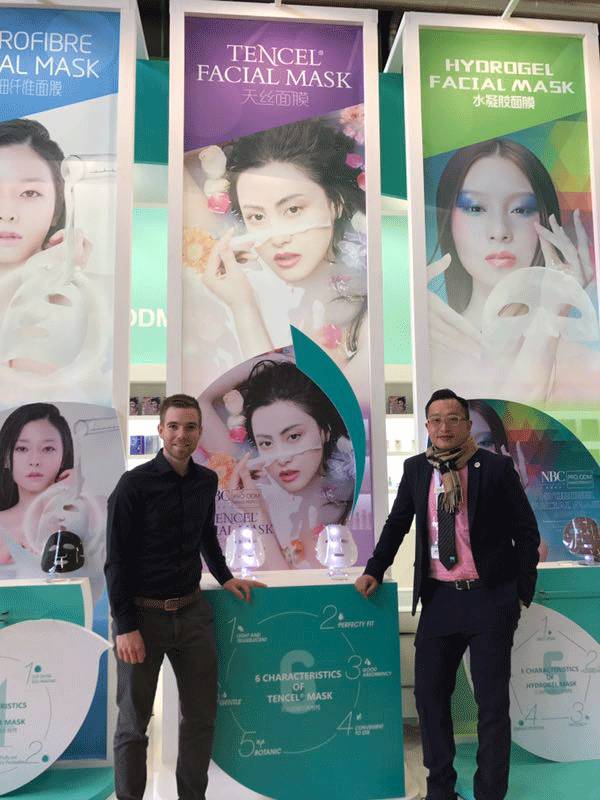 (Representatives from Lenzing Group visiting Nox Bellcow's booth to show support. Left: Lenzing Group's Commercial Project Manager Mr. Thomas Panholzer; right: Nox Bellcow's Marketing Strategy Director Mr. Eric Mak)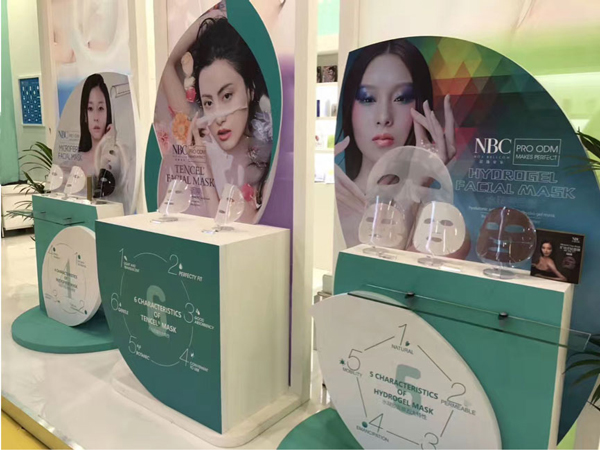 (Our star mask series at Nox Bellcow's booth)
During the exhibition, Nox Bellcow's booth can be described as very crowded. A flock of customers came to consult and competing to experience our major star masks and to get various samples! In order to communicate better with customers, Nox Bellcow demanded exhibition staff to perform well. So before the exhibition, staff had to receive professional training, so that foreign customers could experience our staff's professional attitude and skillful service.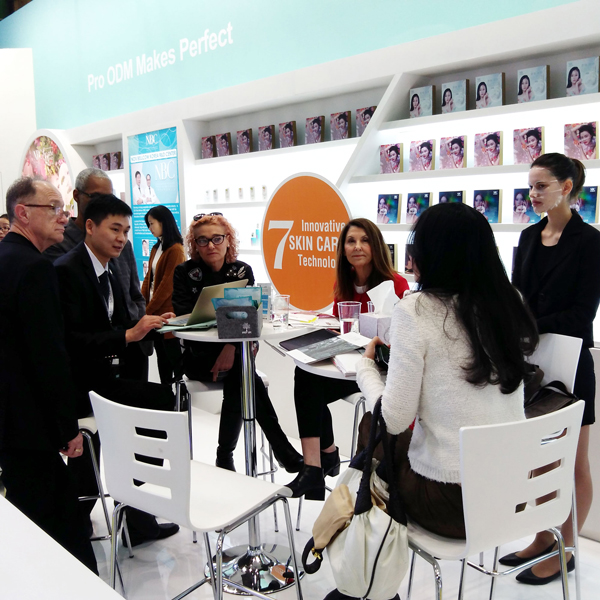 (Many customers flocked in Nox Bellcow's booth for consultation and advice)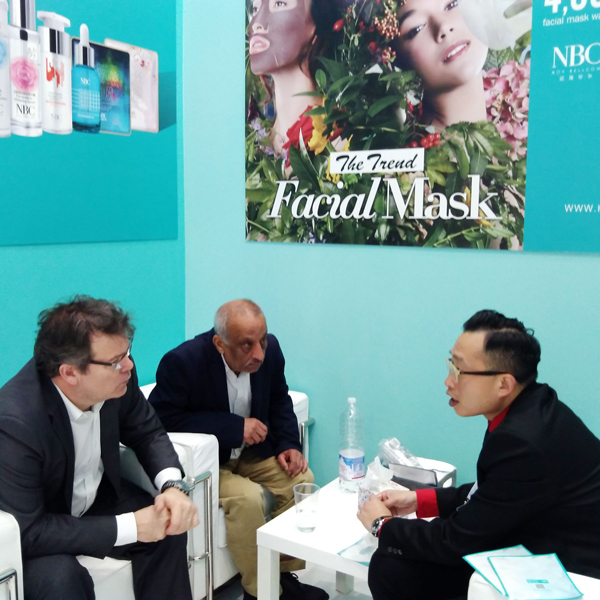 (Customers shown interests in Nox Bellcow's star masks)


In addition, they had also shown strong interest in the hydrogel mask and microfibre mask. In particular, the microfibre mask has fluffy, breathable and soft skin-friendly features, and because of its very fine tissue, the permeability is high, and water absorption is very effective. With Western European's generally thick pores and hot skin, they all fell for this skin-friendly mask with its perfect emulsion adjustment function.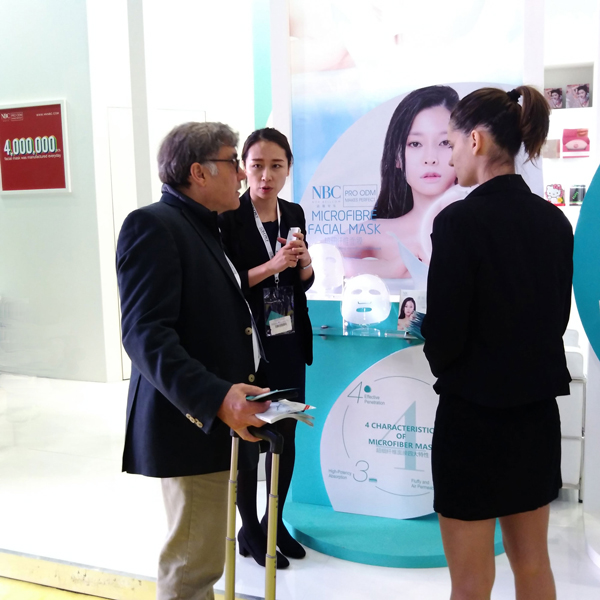 (Customers wanted to study more on the characteristics of the microfibre mask)
In addition to masks, Nox Bellcow had also exhibited our 7 skincare products series: Fragrance body series, Age Frozen Compact Series, Oxygen Carbonated series, Fermentation Moisturising Series, Fermentation Whitening Series, Urban Protection Series, and Water Light Energizing Series. People not from the industry were therefore able to see China's largest cosmetics ODM / OEM 's strength.
From "made in China" to entering the world, Nox Bellcow gains reputation in world's manufacturing business
Since Nox Bellcow was officially listed in the National Equities Exchange and Quotations (NEEQ), we continue to put much effort in developing international markets. In 2016, we had participated in 13 domestic and foreign beauty exhibitions in South Korea, Germany, the United States, Japan, Shanghai, Russia, Hong Kong and other countries. We continuously enhance the reputation of our company and all kinds of our unique innovative products in the industry as regard to market influence and penetration level. More professionals could be able to enjoy our internationally acclaimed technology in "manufacturing." In 2017, Nox Bellcow will continue to implement our "promotion of normalisation" approach, and shoulder the responsibility as an international company. We will continue to bring the Chinese made mask to the world. Moreover, Nox Bellcow will never stop to improve our research and development in cosmetics technology. We will keep enhancing and promoting our strength in the field of scientific research and innovation.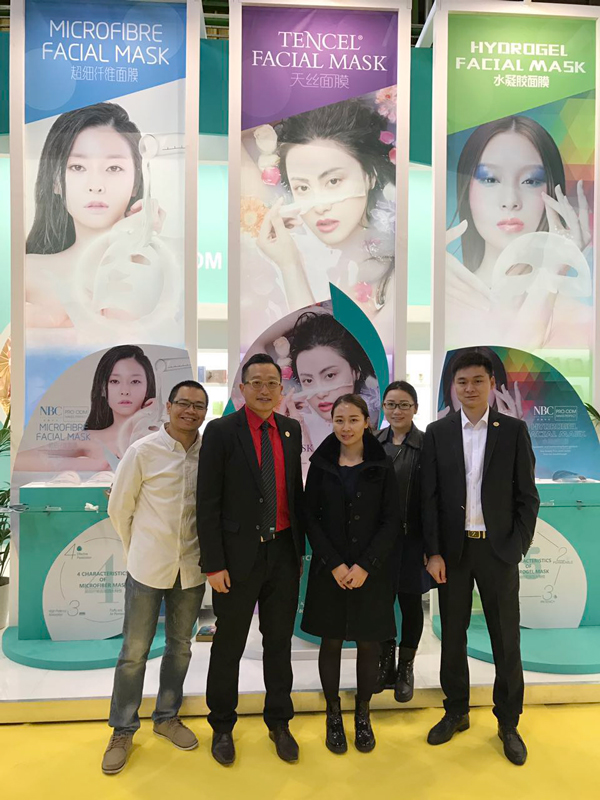 (Nox Bellcow team at Cosmoprof Worldwide Bologna)
It is because of the strong technical support and our relentless in pursuit better product quality; Nox Bellcow's product quality is always keeping up with international standards. With strong track records, we have therefore opened up many international markets. In the future, Nox Bellcow will continue to advance our R & D technology in mask and skincare productions, we hope to let more people around the world to try safe, effective and comfortable masks. Let "Made in China" be the world's better vision. European market is just our one small goal; we strive to promote our products in becoming an international sensation, and we'll become a world-class cosmetics manufacturing service provider one day!


About Cosmoprof Worldwide Bologna


Cosmoprof Worldwide Bologna was founded in 1967 and now has 50 years of history in global beauty industry. The products are divided into: perfume and cosmetics, natural health products, packaging materials and subcontract production, beauty salons and spas, hairdressing, nail and etc.. Also, this is to provide an international business platform for beauty industry professionals to promote a healthy development. Besides having international reputation, it is also named by the Guinness World Record as the largest and most authoritative global beauty fair.