Hydrogel masks from NBC hydrogel mask manufacturer are a complete nourishing option. Due to their mask's unique nature, hydrogel masks are a simple method to seriously hydrate skin and provide a complete remedy for nourishment, puffiness, dark circles, and dryness underneath the eyes. This efficiently smoothest, plumps, and minimizes creases and wrinkles for a more glowing and younger complexion.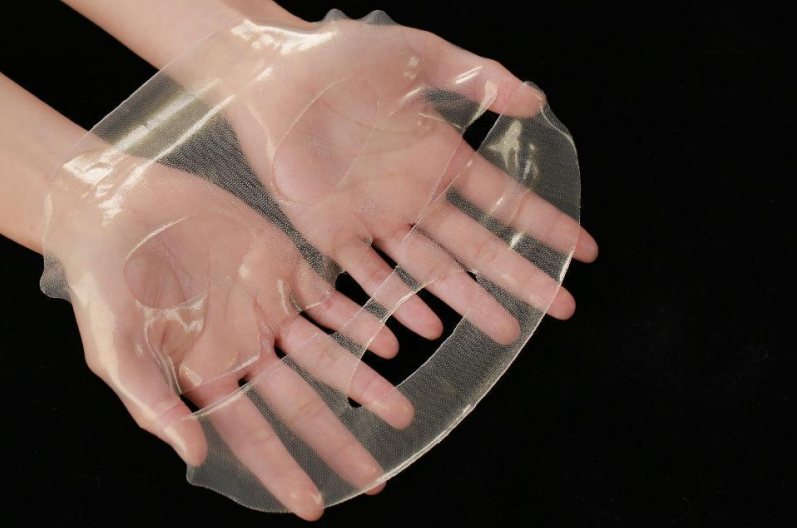 NBC Bringing Innovation in Skincare Technology:
Utilizing water-soluble polyurethane, which has exceptional elasticity and the capability of sticking well to the skin, our research lab has created technology that significantly increases the adhesion, elasticity (stretch), and ventilation of the hydrogel facial mask. This innovation provides excellent elasticity and strength, allowing you to move about while wearing the maskwhile avoiding typical tearing and damage. It also has a higher water-holding capacity than standard hydrogel, maintaining the sheet with a watery feel for months and raising customer satisfaction with hydrogel.
How NBC Hydrogel Face Mask Works:
It improves your skin's overall look by restoring cellular activity. They are excellent moisturizers because of their high moisture content. You will notice your skin appearing better with only one hydrogel private label hydrogel face mask application. Your skin's moisture is retained by it.
Hydrogel masks are particularly appreciated for their long-lasting cooling sensation that leaves the skin feeling incredibly revitalizing. The additional moisture firms the skin and lessens the visibility of wrinkles and fine lines. It boosts elasticity and structural strength, brings back a young shine and evens out tone.
NBC Hydrogel Mask Manufacturer Introducing Top Quality Ingredients:
A polymer gel is used to create a hydrogel face mask. The gel base of the mask is what gives it its extreme hydration. These synthetic or bio-cellulose polymers can retain a significant amount of liquid, approximately 99%. It contains various substances, including hyaluronic acid, glycerin, essential oils, and natural extracts.
Replenishes & Deeply Moisturizes Skin
Aids in Increasing Moisture Retention
increases EGF effectiveness
Hydrogel for Cooling and Soothing
Mask in Two Parts for Simple Application
Water-soluble and biodegradable
All Skin Types Are Acceptable
Gluten-free, alcohol-free, paraben-free, oil-free, and fragrance-free
Hypoallergenic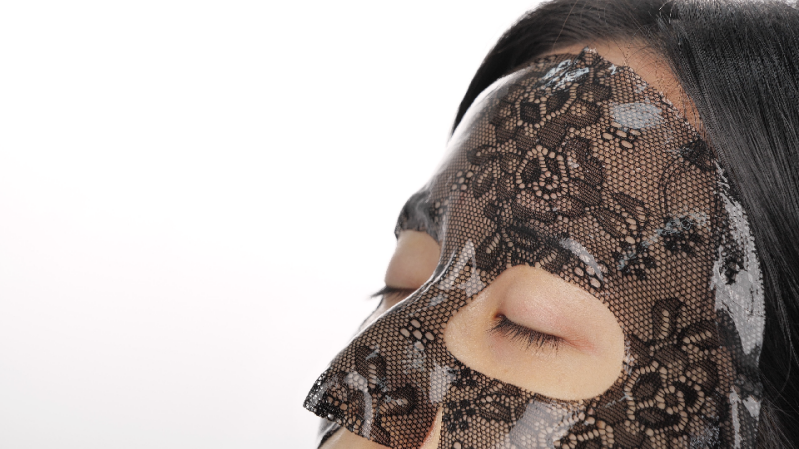 5 Benefits of Using NBC Hydrogel Facial Mask:
Made up of 100% Natural Materials:
Various marine plants and polysaccharides are used to make hydrogel face masks. Every monosaccharide has a different advantage for the skin, such as antibacterial, antioxidative, and moisturizing properties. The hydrogel mask's distinctive substance is environmentally friendly and biodegradable.
Direct Moisturization:
The hydrogel mask is constructed entirely of serum and has no cotton sheets. It will slowly melt and deliver the essence to the eye's skin when it detects skin warmth. Without volatilizing, the essence may be applied directly to the skin. To create your formula and own function, we add some active substances such peptides and hyaluronic acid, as well as anything else you choose.
Fits Perfectly to Skin:
It is highly skin-friendly and appropriate for delicate skin, especially after surgery, because it is rich in the natural plant extract. It has an incredibly smooth and delicate feel. Hydrogel adheres to the skin flawlessly, allowing for direct serum release and moisture locking.
Cheap and Quick Solution:
Many people discover that regular skincare practice gives their days structure and may help them feel less stressed and anxious. And even while money may not permit splurging on luxury things, buying skincare and hydrogel facial masks may be enjoyable and reasonably inexpensive!
How to Apply Hydrogel Face Mask on Your Skin:
Use a preferred cleanser to clean your face.
open the foil pack, remove the mask, place it on your face and adjust it.
Set for 15 to 20 minutes. As the water and active chemicals permeate your skin, you'll feel a light massage.
Remove the mask when the skin has had enough time to dry naturally. After use, the mask becomes noticeably thinner. chuck the mask
For the first month, twice weekly usage is advised, followed by once weekly use.
Why Choose NBC Hydrogel Face Mask Manufacturers
We may create a formula and color of your choosing, such as a white hydrogel facial mask, a gold hydrogel mask, a black hydrogel mask, or a green one. We can also provide dry hydrogel masks for you to fill with serum at your facility. You can also choose from our various hydrogel face masks for flawless skin. So what are you waiting for? Order your mask now.