The rapid growth of the domestic culture encourages more young generation opts for new China-made products. Seeing as a new lifestyle, we have already entered the new era of China-made. In face of this, NBC continuous to look for innovation to face the competitive beauty market.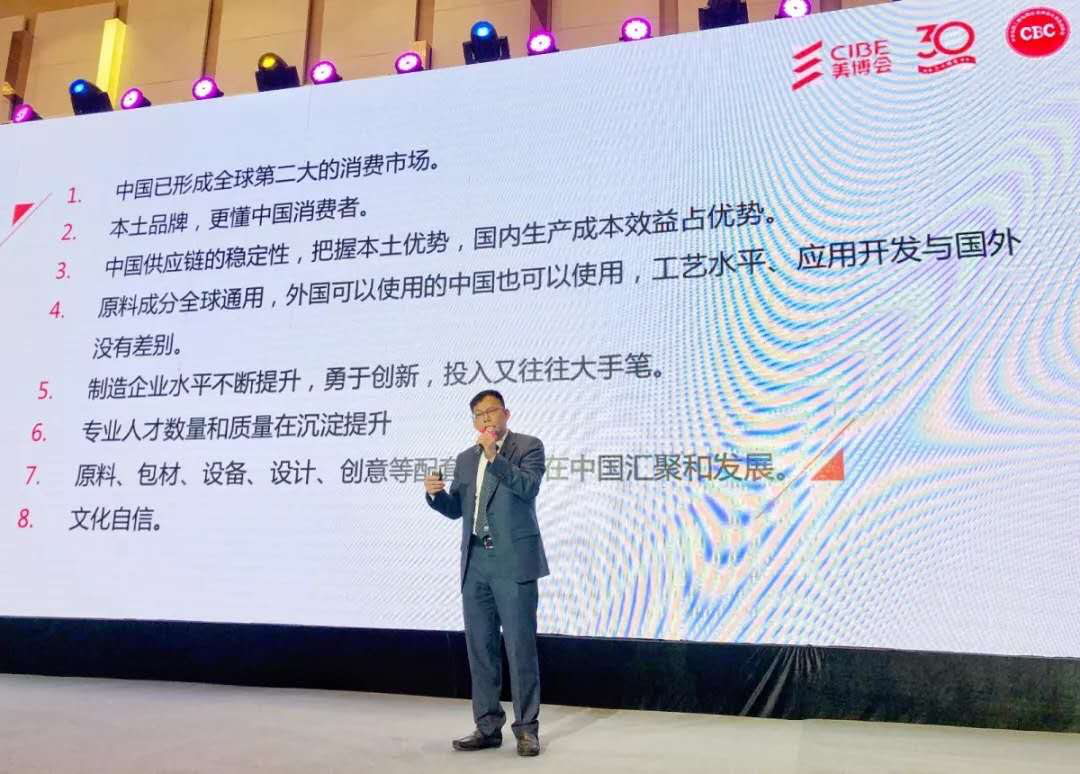 China Beauty Expos hosted the first Innovative Brand Summit in 2019, where Fan Zhanghua, CEO of NBC was invited to share market knowledge. He pointed out that beauty brands keen to offer the best product experience to customers, thus, a more strict and stringent supervision and regulation are applied in production, giving new hope in the China-made market.
1. Opportunities and challenges facing the new China-made era
Consumers are becoming more confident in using China-made beauty products, ensuring such products a place in the international market. Younger consumers favor homemade products more than ever, indicating the rise of domestic culture where 'new China-made products' are the result of the middle class who share a certain decree of value in beauty and culture.

Since 2017, NBC has invested over 45 million RMB into the research work, whilst over 35 million RMB in upgrading the equipment. Such investments have given confidence to beauty brands that high quality, mass production and professional are what NBC are best at. From 2017 to 2018, over 150 products were manufactured at NBC's factory plant, helping beauty brands that are establishing the 'China-made' market a great share to develop.
The innovation of Biomass Graphene Mask is the result of meeting consumers' need, which also enhances the competitiveness of the brand. This functional black facial mask is the answers to the increasing desire of hi-tech products of today's consumers. Working together with Shengquan Group in 2017 in developing this product using new material, the Biomass Graphene Mask since then has been favored by many consumers. It won the 'Best Innvoation Product' at the COSMOPROF China Beauty Award in 2018.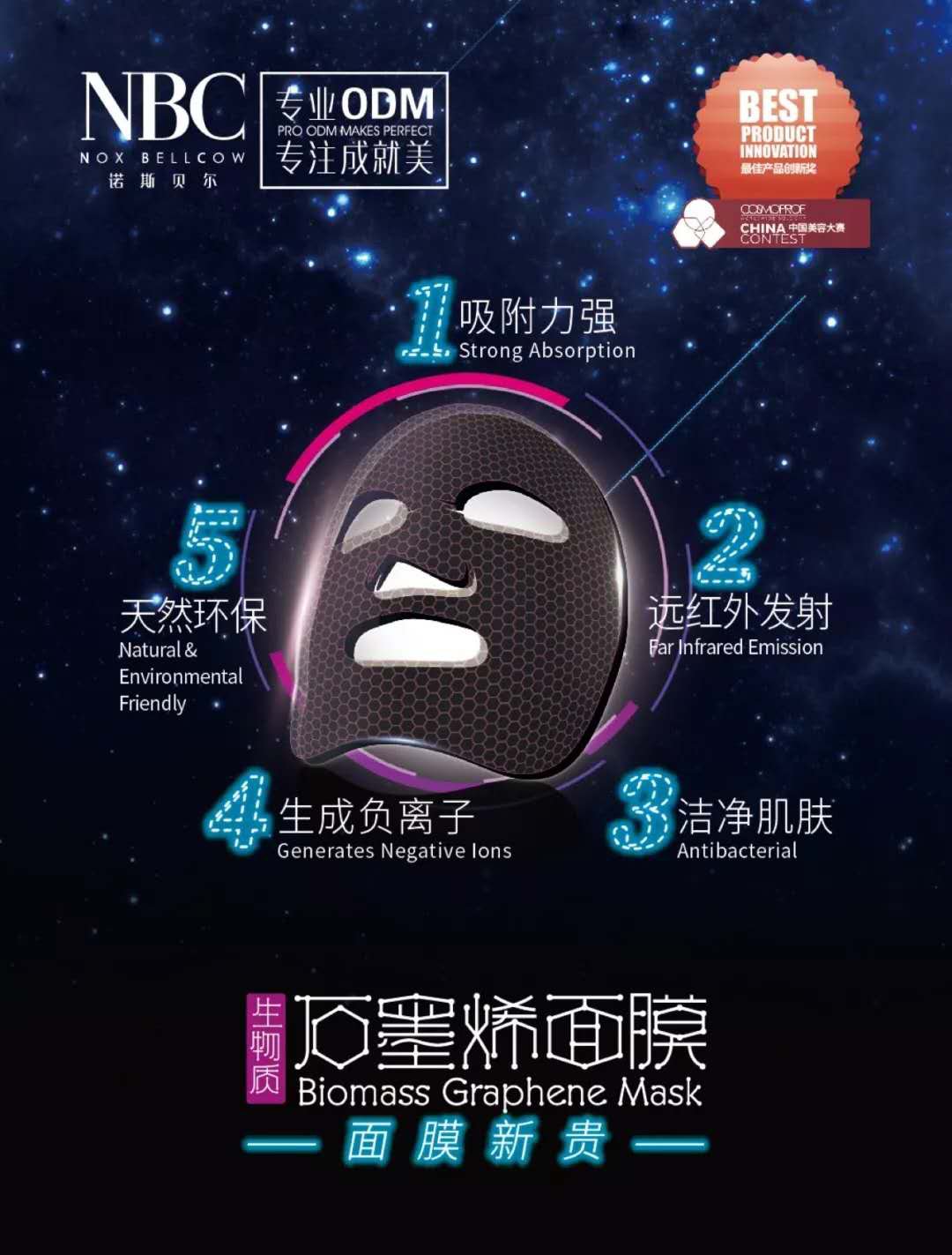 Biomass Graphene Mask
Properties: Eco-friendly, negative ion generator, far infrared and adhesive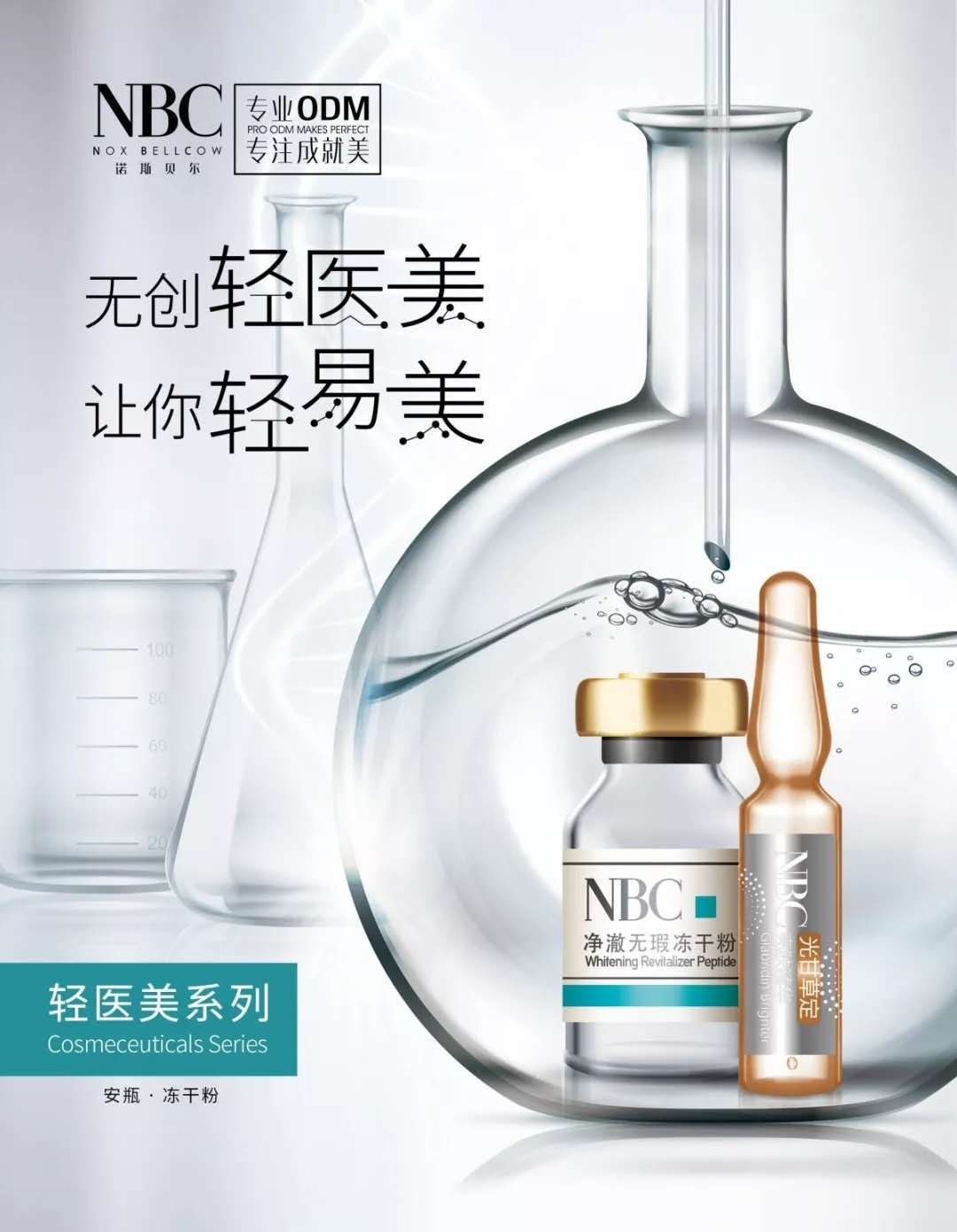 Light medic-beauty series
The launches of the Ampoule Hyaluronic Mask, Glabridin Brightening Ampoule, Peptide Tightening Ampoule, Micro Emulsion Soothing Ampoule, Poly Acid Oil Balancing Ampoule, Lipostides Tightening Freeze-Dried Powder and Pure Freeze-Dried Powder.
Realizing light medic-beauty is the latest trend in the global beauty market, NBC launched the cosmeceutical line that brings medic-beauty to home. Consumers are not able to achieve this by easy, simple step without employing any big beauty equipment.
2. With IP exploration, new opportunities are opened up for 'China-made products
The new 'China-made' concept has opened a new door for the beauty industry. By best practicing IP, manufacturers are able to invent production equipment, conduct research and product design for creating new products to the market, such as facial mask, skin care products and wet wipe products. This new direction is where NBC moving forward to.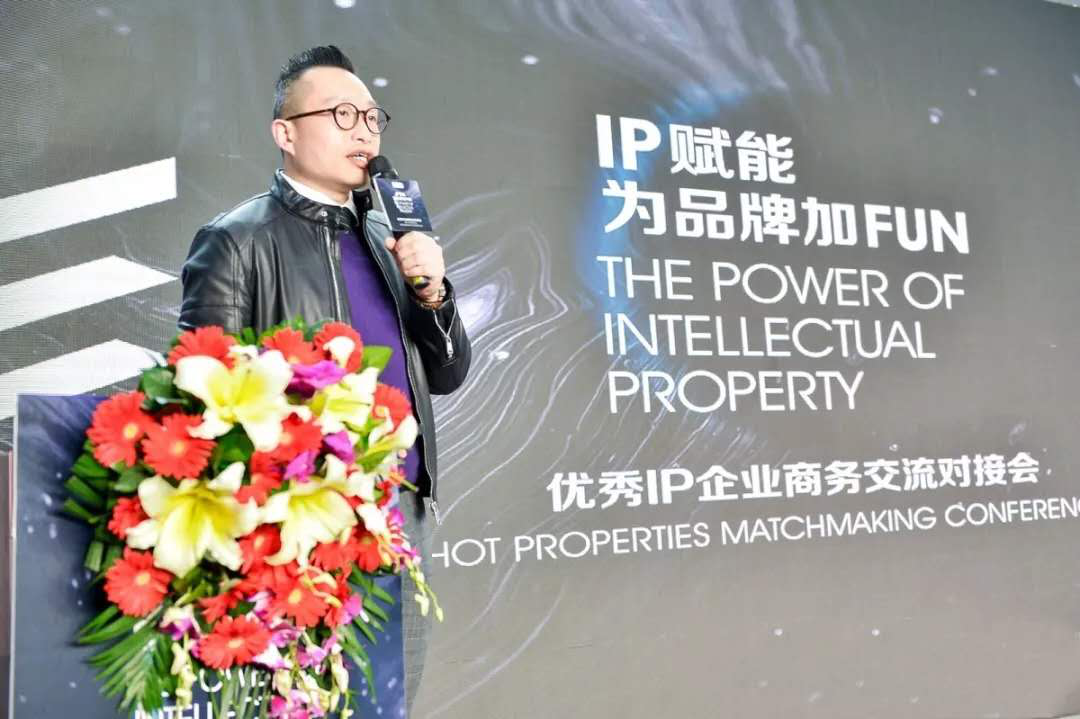 Eric Mak, vice president of NBC Marketing stated at the IP Business Exchange Summit hosted by China Beauty Expo that intellectual property is the story and image of a brand, it can also be seen as an art object or popular culture.

Promoting innovative concept is what the China-made market of the beauty industry has to be focused on. The study of interest and preference of young consumers and the understanding of trend of social image help beauty brands to develop a more up-to-date marketing strategy to win the new market.

In terms of collaboration, NBC has long been working with Bosch to invent new equipment for manufacturing, whilst collaborating with Sogang University of Korea to conduct reach, established an overseas institute in 2016. NBC also has been working closely with foreign reputable businesses in design, in order to create the most attractive packaging for their products.
NBC worked with Austria Lenzig Group in 2013 to launch the first Tencel Facial Mask. Following this first collaboration, more new material are being invented such as the 'Air Feel' Tencel Facial Mask for its breathability, light, soft and colorful properties that delight many consumers to look for light textured facial mask.
Moreover, functional facial mask is the new rage in the market. Tentea Pure Facial Mask is the result of NBC employing special technique to extract the natural ingredients from tea leaf for producing the Tencel facial mask, expanding the experience for consumers.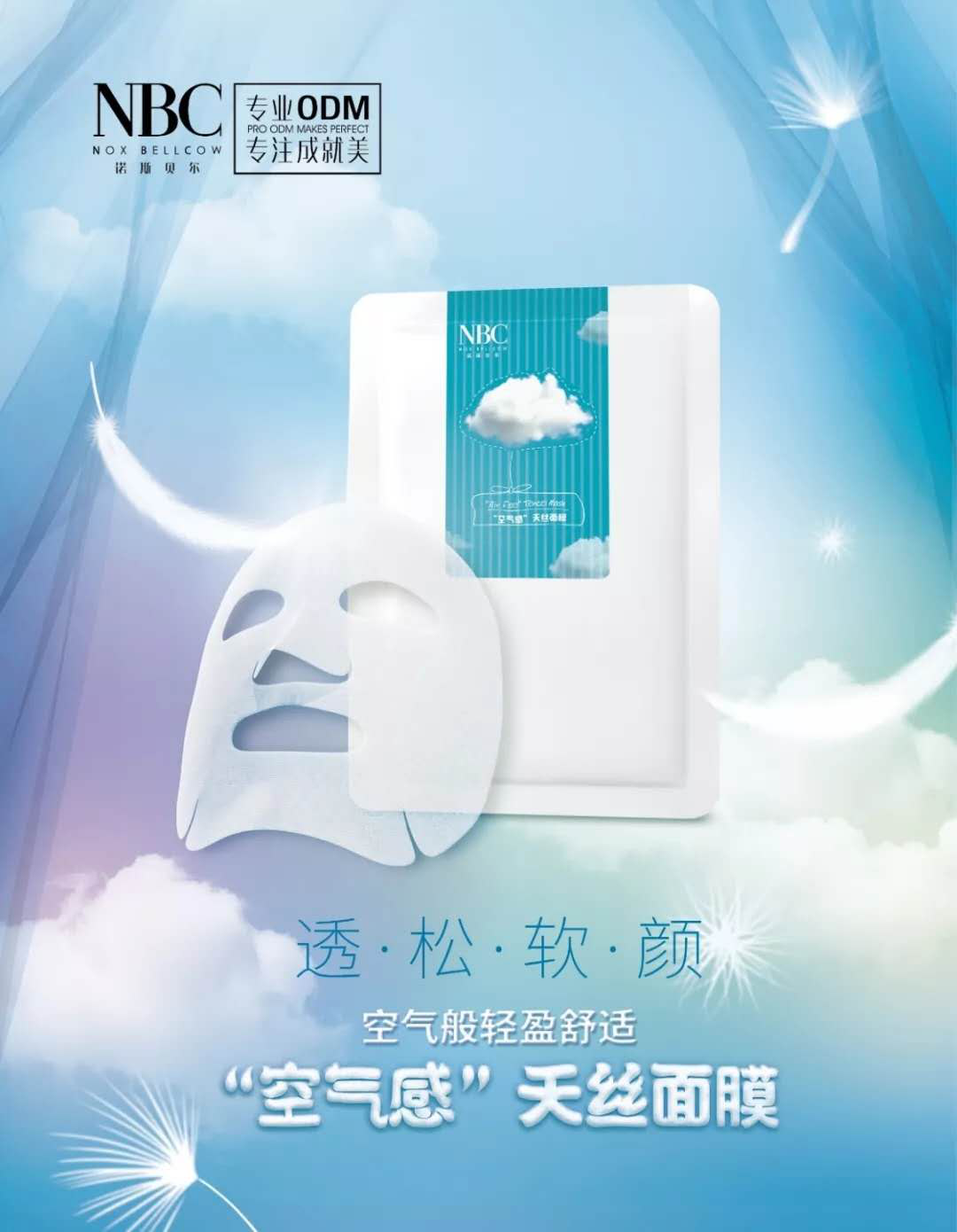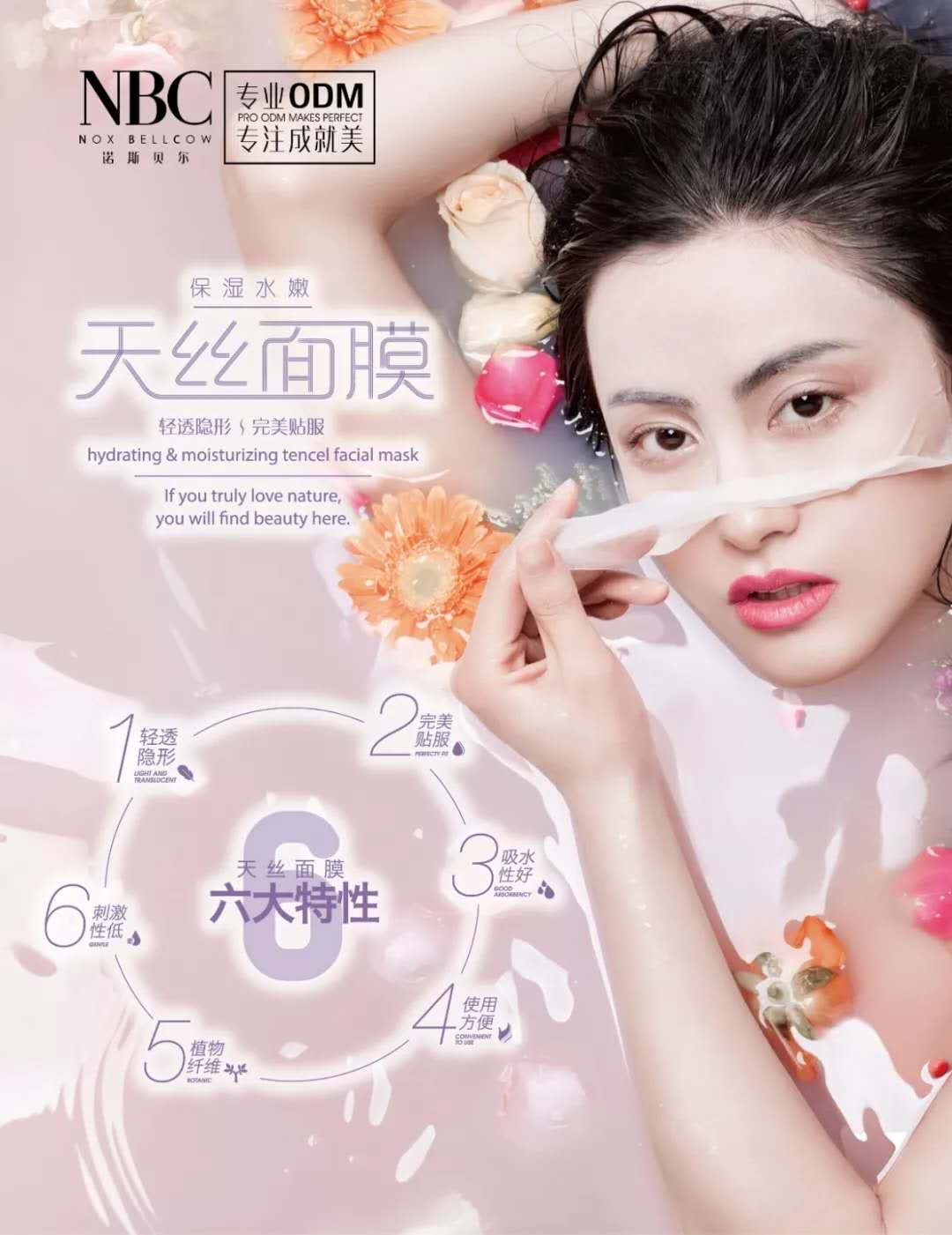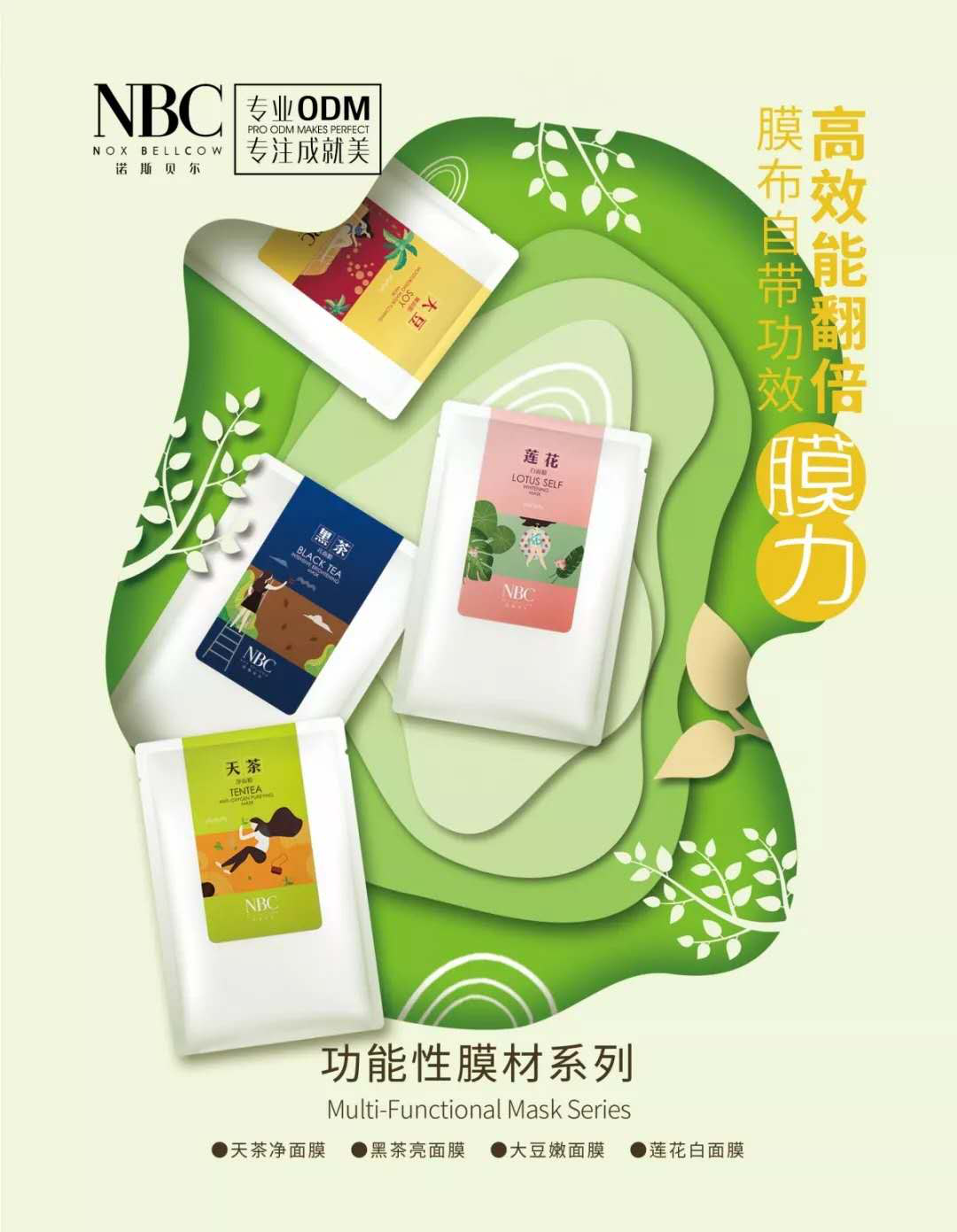 The light, invisible Tencel Facial Mask is perfectly adhesive, which is popular among consumers who prefer thin texture of the mask.

NBC's tail-made solution allows flexibility in meeting clients' needs. Each year, NBC produce over 250 stock keeping unit, achieving more than 80% conversion rate.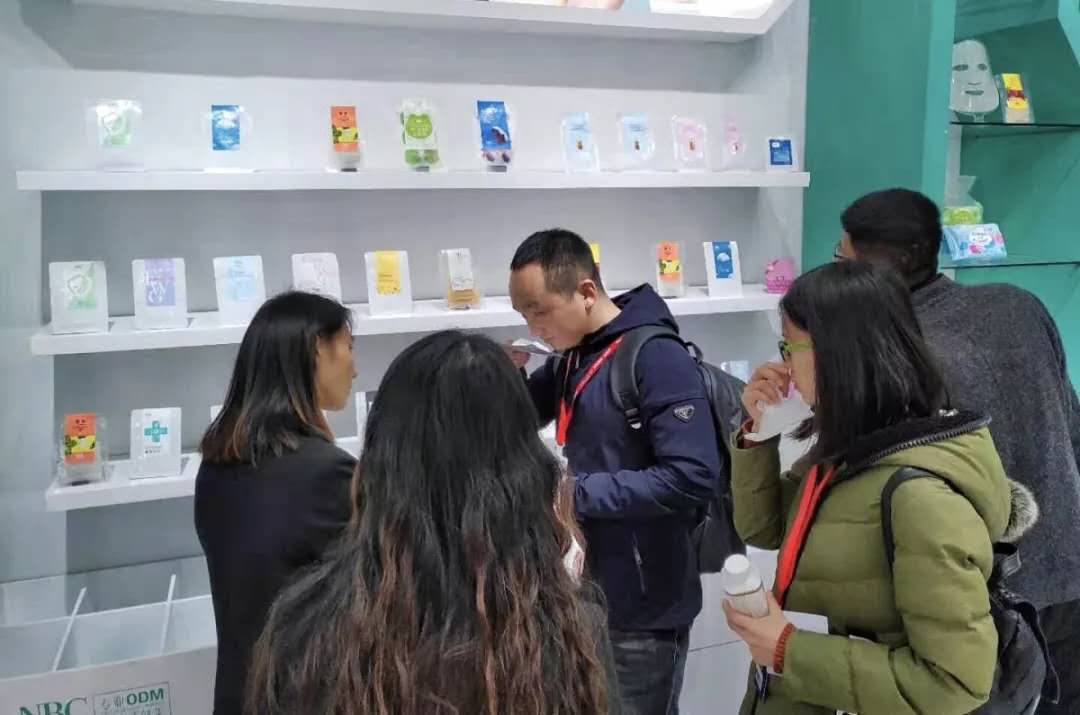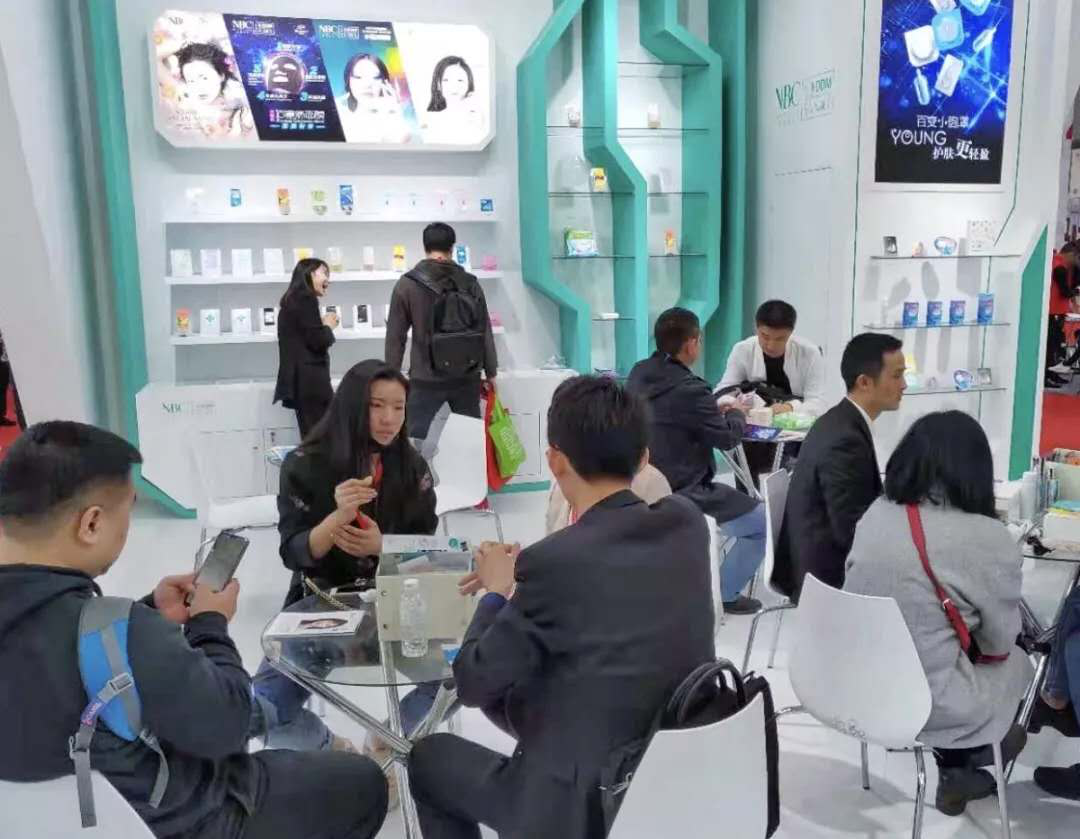 At the Spring Guangzhou Beauty Expo 2019, NBC's start products including the Biomass Graphene Mask and Light Cosmeceuticals Series were the most popular products among all the visitors.